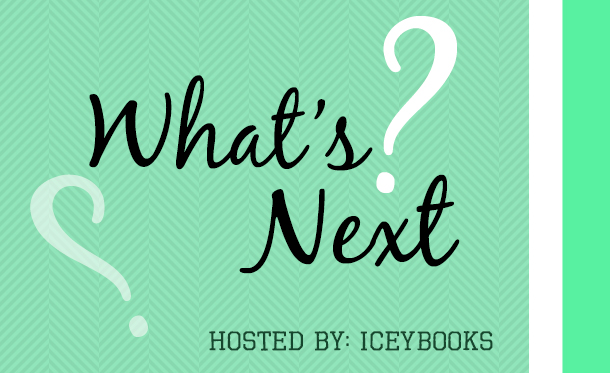 If you're anything like me, you'll know its very hard to choose your next read – particularly when you have a review/reading pile as big as your bed… or head.
With that thought in mind, What's Next was born. What's Next will be a weekly feature here on IceyBooks, and you can participate!
Here's how it works (for those of you who want to participate):
-Every Thursday, starting tomorrow, select three-five books (not too many, not too little!) that you want to read but can't decide which one to read first.
-Post the cover, and if you want, the synopsis or even a random line from the book, for each of your selections.
-At the end of your post, ask readers to vote on which one you should read next!
Even if you don't end up reading your readers' top choice, you'll know what the majority is excited for.
So who's up for it? Be sure to grab a button and link up your posts tomorrow! And leave me a comment telling me what you think!
As always, thanks for reading :)