Remember when I revealed the gorgeous cover for Amy Butler Greenfield's CHANTRESS last year? It's time for you to check out the equally beautiful cover for its sequel, CHANTRESS ALCHEMY. I can't believe it's been a year! Scroll down to read the synopsis, check out the eye-catching cover, and enter to win an a hardcover copy of CHANTRESS!
Since defeating the evil Lord Scargrave with her music, Lucy, the last Chantress, has lived by the sea, mastering the intricacies of Wild Magic. But now her quiet life is about to end: the wheat crop has failed, the people are rebelling, and Lucy is called urgently back to King Henry IX's court. There she finds the Inner Council planning to save England by making gold through alchemy. But the golden crucible—the critical element in the alchemical process—has been stolen, its guards murdered. Lucy is charged with finding the traitor behind the attack.

Meanwhile, enemies old and new are gathering. Scargrave's brutal Chantress-hunter has become King Henry's closest advisor. Lucy's beloved Nat has fallen out of favor and is shunned by his colleagues; their romance means trouble for both of them. Worst of all, something goes wrong with Lucy's magic. The palace is a labyrinth, and there's a monster at its heart—a monster who may have the power to defeat Lucy once and for all.

Amy Butler Greenfield returns to the beguiling world of Chantress for an exciting tale that weaves together courtly intrigue, magic, romance, and music in Chantress Alchemy.
Amy Butler Greenfield was a grad student in history when she gave into temptation and became a writer. She loves music, romantic adventure, strange science, alternate history and twisty plots, which explains how she came to write her first YA novel, Chantress. Born in Philadelphia, Amy met and married an Englishman. She now lives with her family in England, where she writes, reads, and bakes double-dark-chocolate cake.
And now for the cover! What do you think?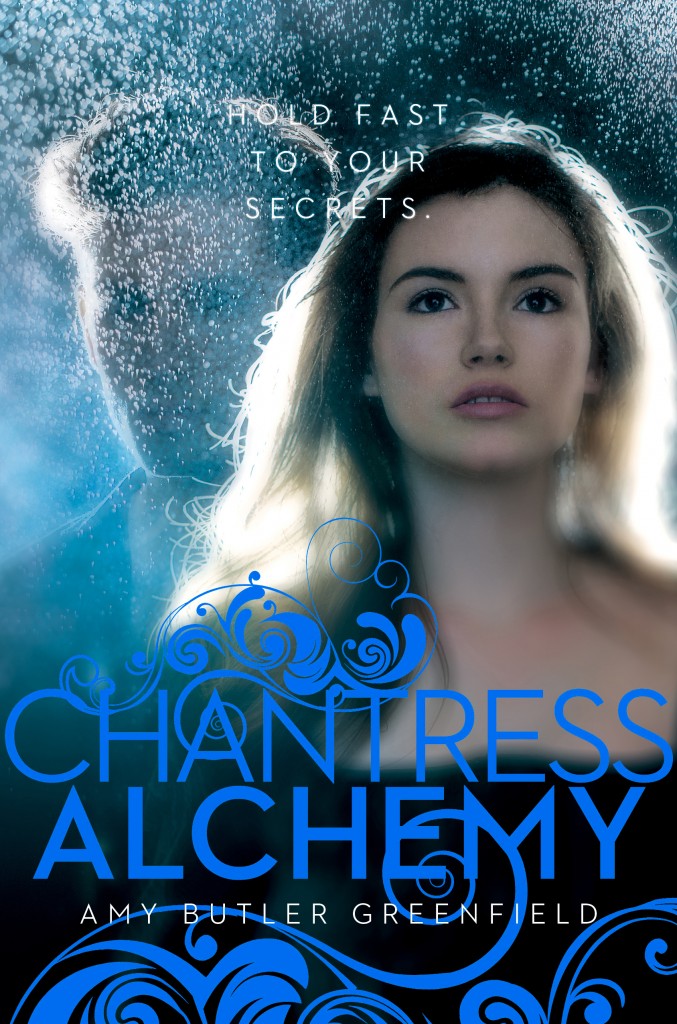 Side by side!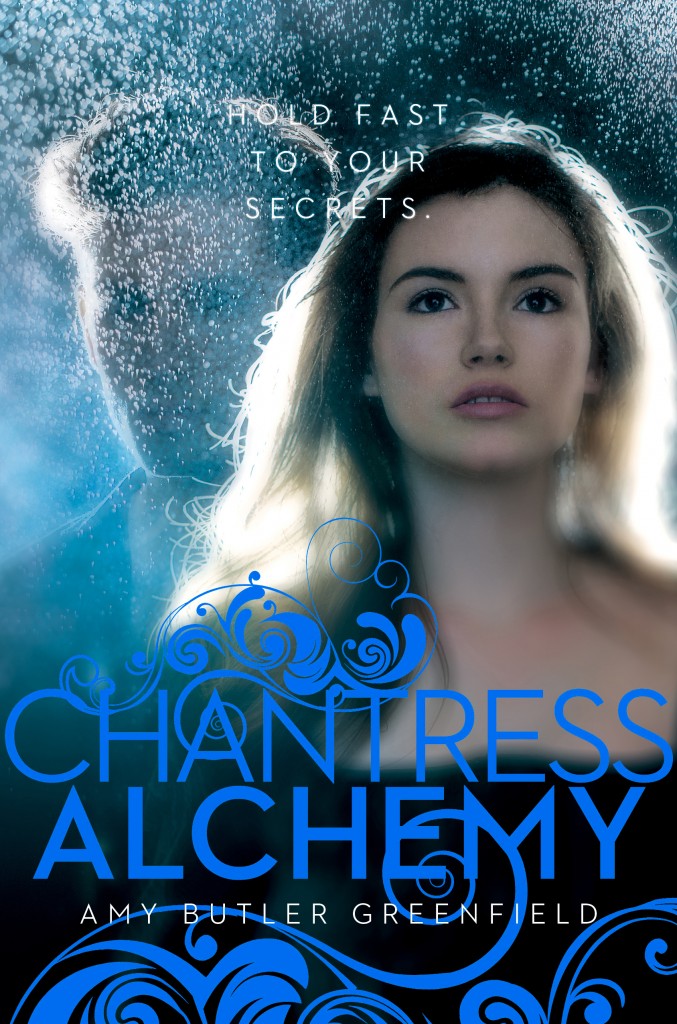 Add CHANTRESS ALCHEMY to Goodreads
Find Amy on Twitter | Goodreads | Website
And now for the giveaway! Simon & Schuster was kind enough to donate an
hardcover of CHANTRESS 
to one lucky
US
winner! Just fill out the Rafflecopter below. Good luck!