I've been excited to share the cover art for UNBREATHABLE with you all ever since I announced I'll be publishing my YA scifi a few weeks ago. Now that the day has finally arrived, I'm nervous and excited and worried. But let's just get on with it, yeah? First, here's the synopsis, for any of you who may have missed it. Then, feast your eyes on the cover and stay tuned for the first UNBREATHABLE giveaway!
One hundred and fifty years ago, Earth was destroyed, and the remaining humans fled to the dusty red planet of Jutaire, where the only oxygen is manufactured, food is scarce, and death strikes often.

When Lissa's father discovers Earth still exists, she accidentally inhales the toxic air of Jutaire, and in one breath, discovers she isn't quite human.

Her father hangs for his discovery, and Lissa knows the Chancellors will come for her, for she saw the Earth that night too. With nothing to lose, she sets out to expose the truth. It isn't long before she meets Julian, a beautiful boy who can breathe the toxic air like she can – and shows her that the Jute, the original inhabitants of the planet, are more tangled in their lives than she knows.

But the Chancellors are only pawns in a greater game – one where the Jute control everything. Worse, the Jute plan to leave Jutaire for Earth, but to get there, they need her. And they'll stop at nothing until Lissa is in their clutches, even if they kill every human in the process.

The race for Earth has begun.
And now for the moment you've been waiting for: the UNBREATHABLE cover!
What do you think?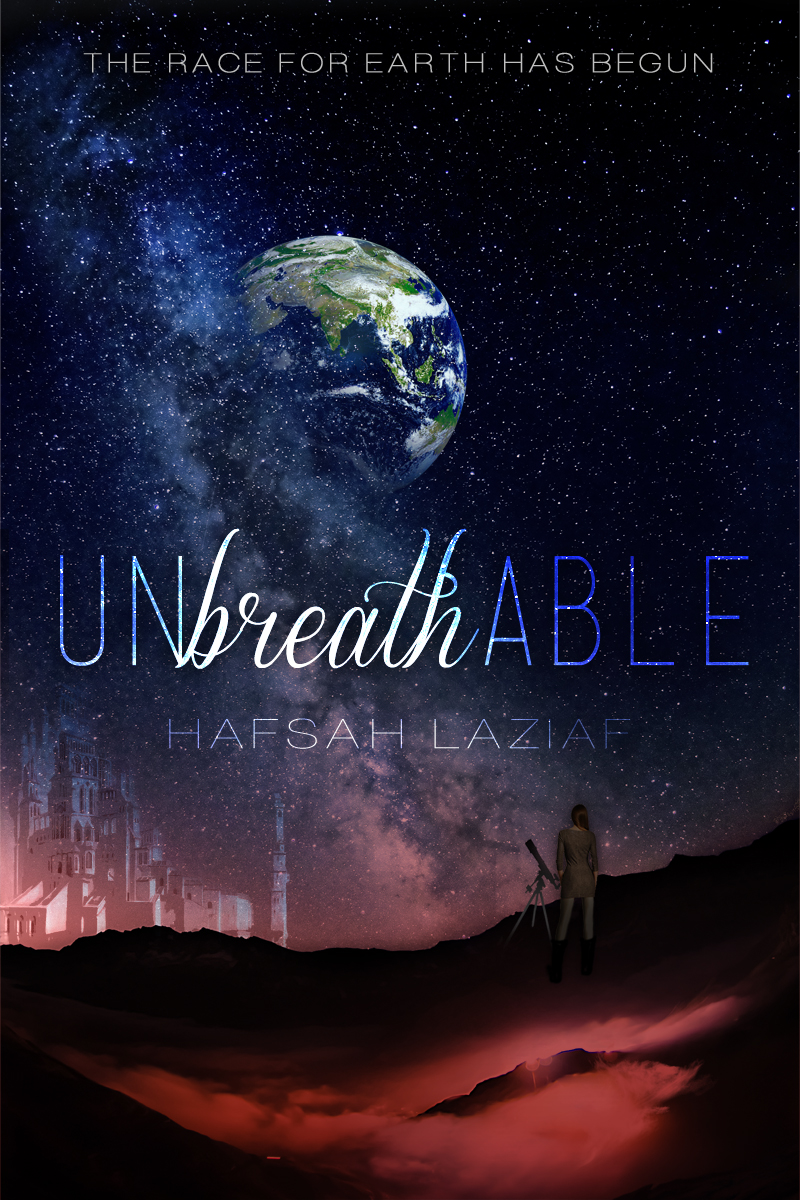 Add UNBREATHABLE to Goodreads
Find me on Twitter | Goodreads | Website
Stay in the loop with all the UNBREATHABLE news by signing up for my newsletter!
And now for the giveaway! While eARCs aren't ready to send out just yet, I'll have them soon enough. One lucky entrant will receive their choice of either an eARC or a set of bookmarks. Just fill out the Rafflecopter below – and spread the word. Good luck!