It's time for another Leigh Ann Kopans cover reveal! I was thrilled to reveal ONE and TWO and now, I'm excited to share with you all the cover for her latest, SOLVING FOR EX, which releases February 2014. First, here's the synopsis! Scroll down to check out the cover and enter the amazing giveaway!
Ashley Price doesn't have much in life after being bullied so hard she had to leave her old school to live with her aunt and uncle in Pittsburgh. But the camera she borrowed from her best friend and secret crush Brendan, and her off the charts math abilities, make things a lot more bearable. Plus, since Brendan is the captain, making the school Mathletes team should be easy.

But when gorgeous new girl Sofia rolls in and steals Brendan, Ashley's place on the team, and her fragile foothold on the Mansfield Park Prep social totem pole, it's on. Sofia is everything Ashley left her old school to escape. The only thing Ashley didn't count on is Sophia's sexy twin brother Vincent.

Vincent is not only the hottest boy in school, he's charming, sweet, and he's got his eye on Ashley. He's also not taking no for an answer. There's no real reason Ashley shouldn't like Vincent, but with the battle lines being drawn between her and Sofia, Ashley's not sure which side he's on. Or which side she wants him to be on.

She does know Sophia is trouble with a capital T, and she's determined to make Brendan see it.

SOLVING FOR EX is a YA contemporary romance that remixes Mansfield Park as Clueless meets Mean Girls in a crazy mix of high school society, mathletic competition, and teenage romance
Raised on comic books and classic novels, Leigh Ann developed an early love of science fiction and literature. After earning degrees in Sociology and Hebrew, she went on to become a rabbi at The Ohio State University. Surrounded by college students, she found her niche writing science fiction and romance for teens.

Leigh Ann, her husband, and four children live in Columbus, Ohio, which sadly lacks superheroes but does have the best football and fabulous ice cream.
And now for the cover! What do you think?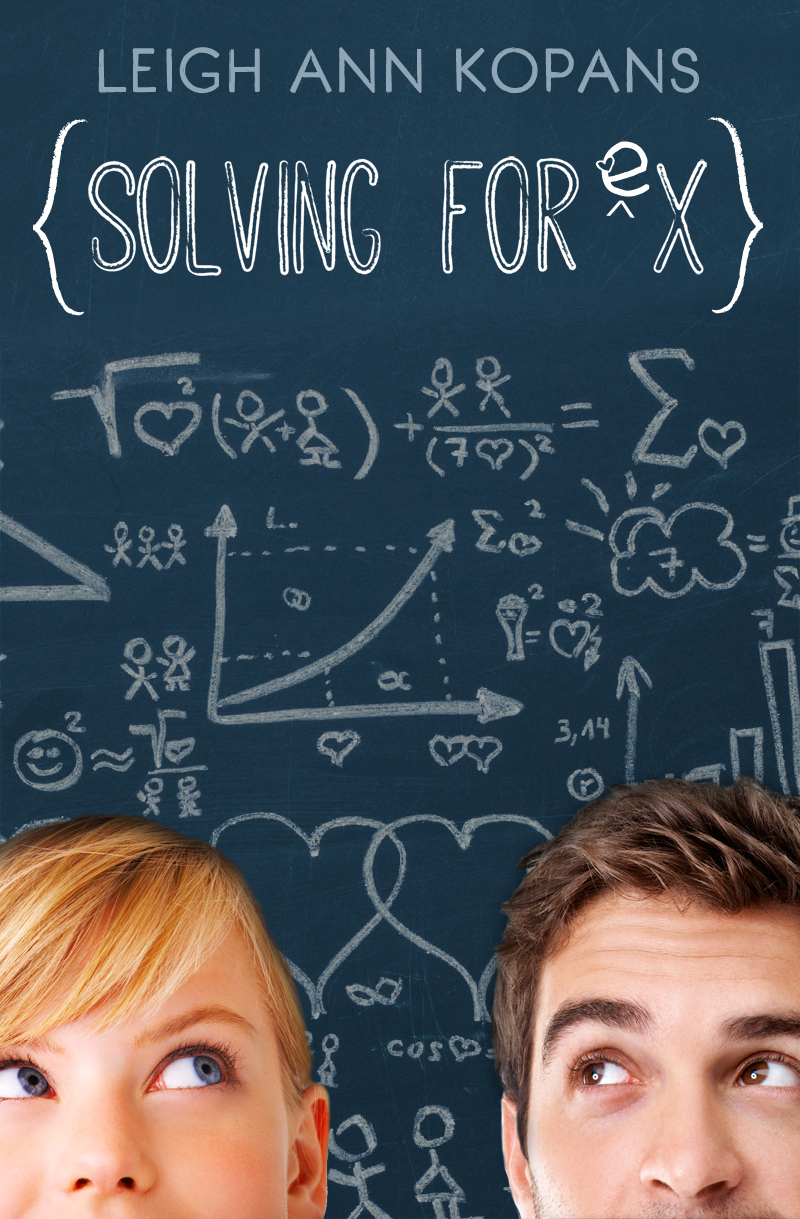 PURCHASE ONE
Find Leigh Ann on her Website | Blog | Twitter
Add SOLVING FOR EX to Goodreads
And now for the giveaway! Leigh Ann has generously donated THREE ARCs of SOLVING FOR EX to one lucky winner! Just fill out the Rafflecopter below. Good luck!