I'm back again with another cover reveal! This time, for Jessica Brooks's second novel, IF I SPEAK TRUE, which I designed! She wanted a cover that matched PITY ISN'T AN OPTION, yet stood out in its own way. I hope you all love it as much as we do! First, read the synopsis. Then, scroll down to check out the cover and enter to win a copy of the book!
Dahlia Kennedy's sixteenth birthday marks a decade of mysterious dahlias arriving and strange, lonely dreams of being in a forest. The only difference this birthday, however, is that for the first time, someone is there with her. And he's practically from a whole other era.

The more often Dahlia visits Rowan in his land of Ambrosia, the stronger their connection grows. But… is Ambrosia real? Is he real? What is going on between the two of them, exactly, and why does he insist that she keep it to herself?

As secrets usually go, however, it's only a matter of time before everything comes out. And when Dahlia finds out the truth of who Rowan is, who she is, and how he really feels — it's beyond anything she could have ever imagined.
Jessica resides with her husband of over fifteen years, three awesome daughters, and a plethora of pets in Central California, where fog, frost, triple-digit heat and various items of produce arrive bountifully, depending on the season. She has an affinity for both coffee and owls, and loves to connect with fellow readers and writers on most social networks like Goodreads, Twitter and Pinterest. You can also connect with her on her blog, Let Me Tell You a Story.

Jessica writes both young adult and adult fiction. PITY ISN'T AN OPTION is her debut novel.
And now for the cover! What do you think?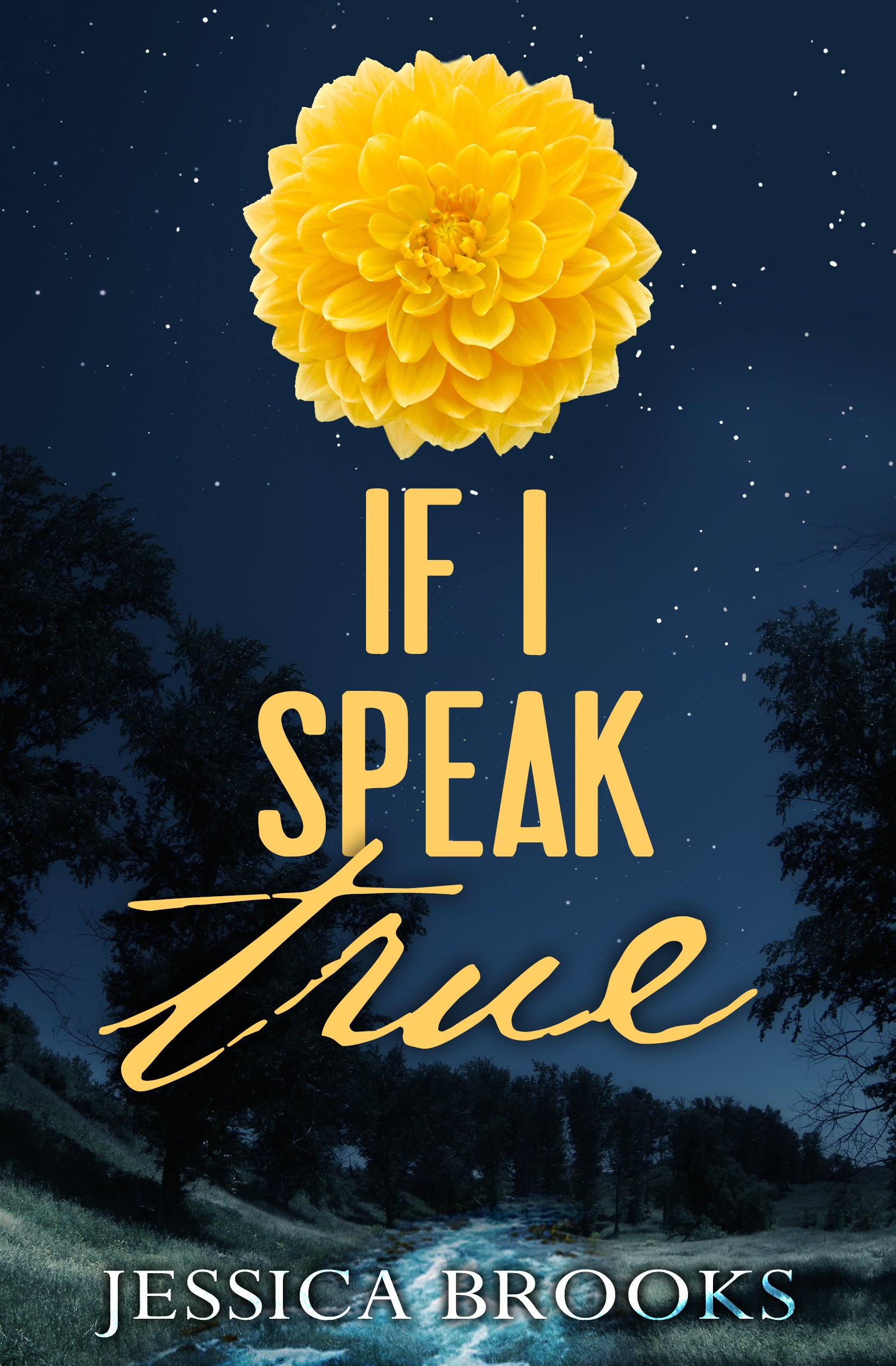 Find Jessica on her Website | Twitter
Add IF I SPEAK TRUE to Goodreads
And now for the giveaway! Jessica was kind enough to donate a e-copy of
IF I SPEAK TRUE
to one lucky international winner! Just fill out the Rafflecopter below. Good luck!