Remember when I revealed the cover for Lynne Matson's NIL a few months ago? I'm thrilled to be revealing it… again! The awesome people at Macmillan have come forth with a new cover, and I must say, I love this even more than the first.
Here's a little message from Macmillan about the new cover:
Back in July, the cover for Lynne Matson's NIL (March 2014) was revealed here on Icey Books. Since then, we at MacKidsBooks had a new vision for the cover for this creepy good book. The result is this spooky blue cover! April Ward, the designer, had this to say: "With this new cover I wanted to shift the focus from the characters to the island itself. I kept the swirling tallymarks that represent the passing time and wormhole (and also ties in to the interior design.) The color palette is more sophisticated for the YA age group, and the bubbles are intended to suggest the darkness and danger that surround the island…lurking and threatening. We wanted the new cover to be beautiful enough to reflect the romance angle, but also menacing." We hope you love the new cover as much as we do!

Thank you again Hafsah for hosting!
You are SO welcome ;) Never heard of NIL? Here's what it's about. Then, check out the awesome cover and be sure to enter to win an ARC plus swag!
On the mysterious island of Nil, the rules are set. You have exactly 365 days to escape—or you die.

Seventeen-year-old Charley doesn't know the rules. She doesn't even know where she is. The last thing she remembers is blacking out, and when she wakes up, she's naked in an empty rock field.

Lost and alone, Charley finds no sign of other people until she meets Thad, the gorgeous leader of a clan of teenage refugees. Soon Charley learns that leaving the island is harder than she thought . . . and so is falling in love. With Thad's time running out, Charley realizes that she has to find a way to beat the clock, and quickly.
Lynne is a former attorney who thinks writing books for teens is much more fun. :) Her debut novel, NIL, a YA thriller with a SF twist, will be published by Macmillan/Henry Holt on March 4, 2014. When she's not writing or reading, you'll find her hanging out with her husband and their 4 boys, usually at the beach. Cookies are her kryptonite, especially thin mints.
And now for the cover! What do you think?
Compared to the old one: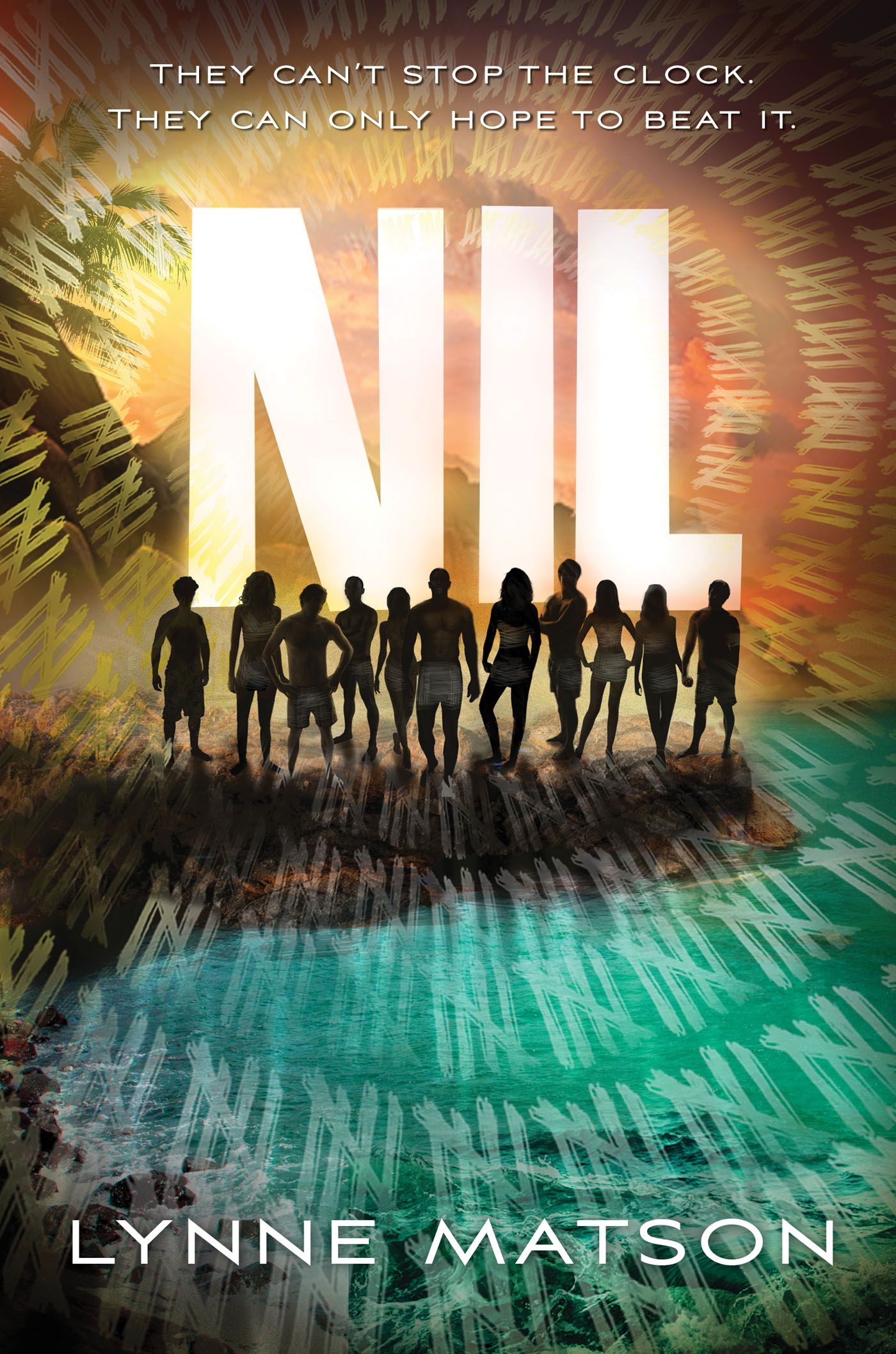 Find Lynne on Goodreads | Her Blog | Twitter
Add NIL to Goodreads
PRE-ORDER IN HARDCOVER OVER ON AMAZON
Thanks to Macmillan, I have one ARC of NIL plus swag for one lucky US winner. Just fill out the Rafflecopter below! Good luck!