I've known Andrea Hannah on Twitter for quite some time now, and I was ecstatic when I heard her debut, OF SCARS AND STARDUST, sold to Flux – because with a title so epic, the story just has to be as good. I'm thrilled to share with you all the cover for her debut, which releases Fall of this year. Without further ado, here's the synopsis! Then, check out the cover and enter to win a signed copy!
After her little sister mysteriously vanishes, seventeen-year-old Claire Graham has a choice to make: stay snug in her little corner of Manhattan with her dropout boyfriend, or go back to Ohio to face the hometown tragedy she's been dying to leave behind.

But the memories of that night still haunt her in the city, and as hard as she tries to forget what her psychiatrist calls her "delusions," Claire can't seem to escape the wolf's eyes or the blood-speckled snow. Delusion or reality, Claire knows she has to hold true to the most important promise she's ever made: to keep Ella safe. She must return to her sleepy hometown in order to find Ella and keep her hallucinations at bay before they strike again. But time is quickly running out, and as Ella's trail grows fainter, the wolves are becoming startlingly real.

Now Claire must deal with her attraction to Grant, the soft-spoken boy from her past that may hold the secret to solving her sister's disappearance, while following the clues that Ella left for only her to find. Through a series of cryptic diary entries, Claire must unlock the keys to Ella's past—and her own—in order to stop another tragedy in the making, while realizing that not all things that are lost are meant to be found.
Andrea Hannah lives in the Midwest, where there are plenty of dark nights and creepy cornfields to use as fodder for her next thriller. She graduated from Michigan State University with a degree in special education. When she's not teaching or writing, she spends her time running, traveling, and attempting to keep her pug out of the refrigerator (unsuccessful to date).
And now for the cover! What do you think?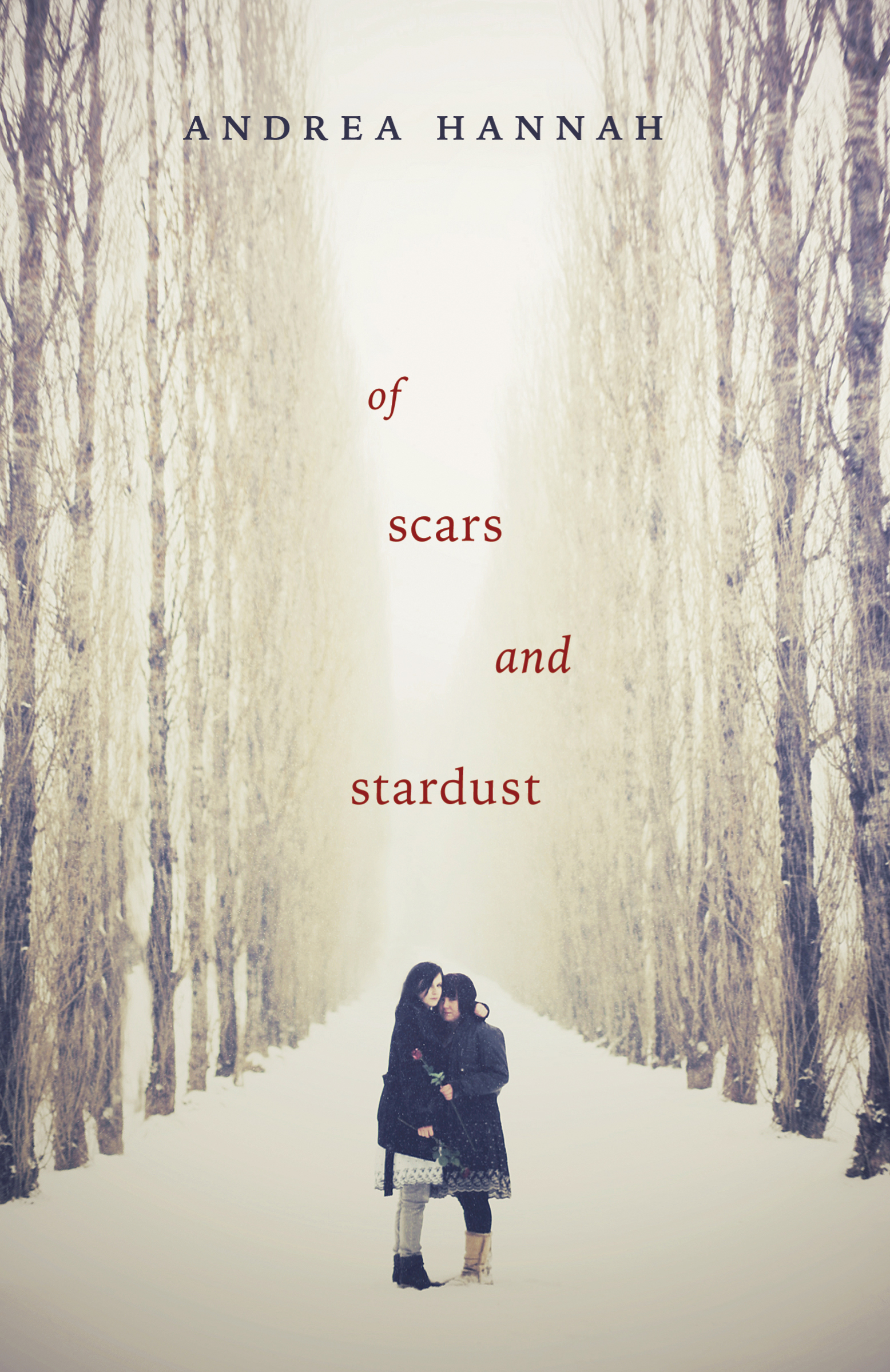 Thanks to Andrea, I have one SIGNED copy of OF SCARS AND STARDUST for one lucky US winner (will be shipped when available)! Just fill out the Rafflecopter below. Good luck!