SWEET UNREST is an awesome title. And luckily for us, and Lisa Maxwell, it's got an awesome cover to match. Today, I'm excited to reveal the cover for Lisa's debut, which hits shelves from Flux later on this year. But first, here's a little bit about the book. Stay tuned for the glamorous giveaway!
Lucy Aimes has always been practical. But try as she might, she can't come up with a logical explanation for the recurring dreams that have always haunted her. Dark dreams. Dreams of a long-ago place filled with people she shouldn't know…but does.

When her family moves to a New Orleans plantation, Lucy's dreams become more intense, and her search for answers draws her reluctantly into the old city's world of Voodoo and mysticism. There, Lucy finds Alex, a mysterious boy who behaves as if they've known each other forever. Lucy knows Alex is hiding something, and her rational side doesn't want to be drawn to him. But she is.

As she tries to uncover Alex's secrets, a killer strikes close to home, and Lucy finds herself ensnared in a century-old vendetta. With the lives of everyone she loves in danger, Lucy will have to unravel the mystery of her dreams before it all comes to a deadly finish.
Lisa Maxwell is the author of Sweet Unrest (Flux, Fall 2014). When she's not writing books, she teaches English at a local college. She lives near DC with her very patient husband and two not-so patient boys.
And now for the cover! What do you think?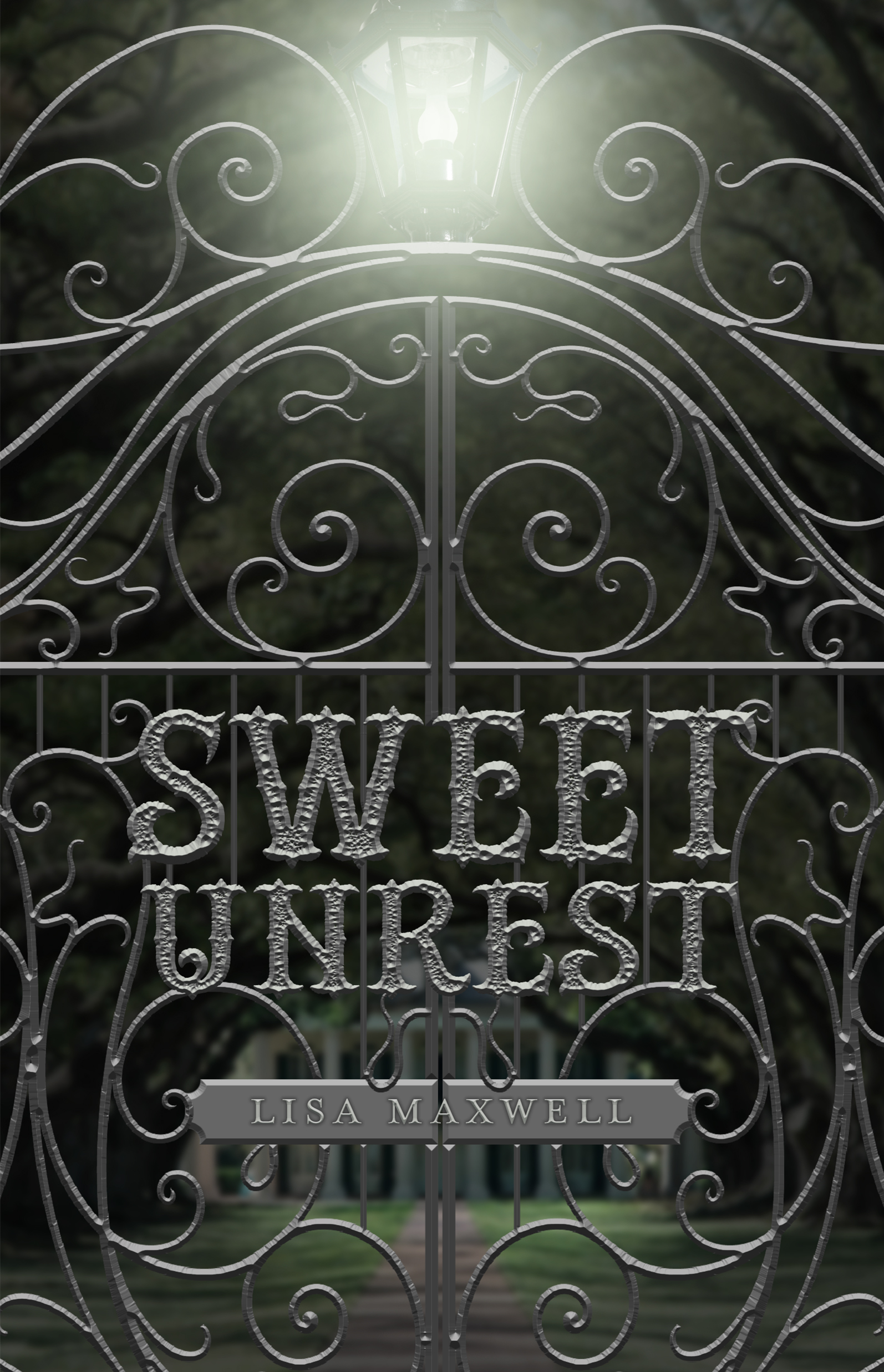 Thanks to Lisa, I have one New Orleans-inspired necklace and one signed copy of SWEET UNREST with swag for two lucky US winners! Just fill out the Rafflecopter below. Good luck!