Kat Ellis's BLACKFIN SKY is a thriller, which features a kidnapping and a mysterious circus. I am more than excited to get myself a copy! I'm now thrilled to share with you all the US cover for her debut, coming from Running Press Kids this fall. Without further ado, here's the synopsis! Then, check out the cover and enter to win a signed copy!
Just like any other morning, Skylar Rousseau is late for school, but when she is greeted by a blanket of silent stares upon entering Blackfin High, she discovers that the whole town thought she fell from the pier and drowned on her sixteenth birthday three months earlier. However, Sky remembers the last three months living her life as normal, and since she is a full, living breathing human being, she has no idea whose body is buried underneath her tombstone. Everyone seems reluctant to help except her steadfast friend and crush, Sean . . . and a secretive man who draws her to a mysterious circus in the woods.

Sky must wade through impossibilities and lies to discover the truth about what happened to her, which proves to be a bit difficult when someone is following her every move with the intent to harm her. And Sky's only hope of finding the answers she seeks may have already been turned to ashes.
Kat Ellis is a young adult writer from North Wales and an active blogger and tweeter. Her debut novel, BLACKFIN SKY, is forthcoming in 2014 from Firefly Press (UK) and Running Press Teen (USA). Kat's short story "Glimmer," received a high commendation in the 2012 Bristol Short Story Prize. You'll usually find Kat up to no good on Twitter, playing badminton like a ninja, or watching scary films with her husband and feral cat. She speaks Welsh fluently and French badly.
And now for the cover! What do you think?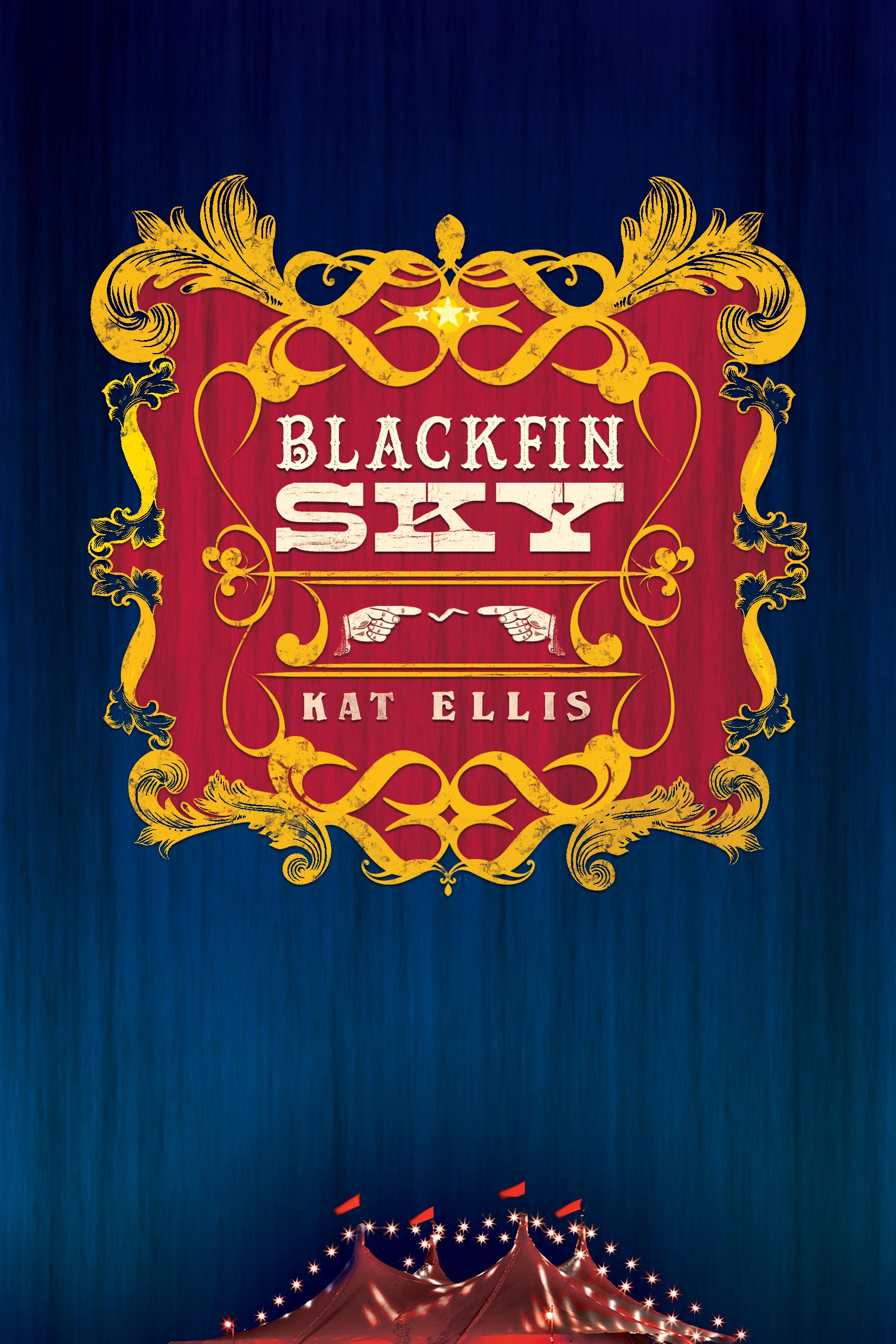 Thanks to Kat, I have one SIGNED paperback of BLACKFIN SKY for one lucky US winner (will be shipped when available)! Just fill out the Rafflecopter below. Good luck!