Kerry O'Malley Cerra's debut, JUST A DROP OF WATER, sounds gripping. It's a story that uses 9/11 as a backdrop to the story of two boys and how their friendship is tested in the wake of the event. I'm now thrilled to share with you all the cover for Kerry's debut, coming from Sky Pony Press this fall. The cover is a beautiful illustration done by the talented Katy Betz. Without further ado, here's the synopsis! Then, check out the cover and enter to win a signed copy!
Ever since he was little, Jake Green has longed to be a soldier and a hero like his grandpa, who died serving his country. Right now, though, he just wants to outsmart—and outrun—the rival cross country team, the Palmetto Bugs. But then the tragedy of September 11 happens. It's quickly discovered that one of the hijackers lived nearby, making Jake's Florida town an FBI hot spot. Two days later, the tragedy becomes even more personal when Jake's best friend, Sam Madina, is pummeled for being an Arab Muslim by their bully classmate, Bobby.

According to Jake's personal code of conduct, anyone who beats up your best friend is due for a butt kicking, and so Jake goes after Bobby. But soon after, Sam's father is detained by the FBI and Jake's mom doubts the innocence of Sam's family, forcing Jake to choose between his best friend and his parents. When Jake finds out that Sam's been keeping secrets, too, he doesn't know who his allies are anymore. But the final blow comes when his grandpa's real past is revealed to Jake. Suddenly, everything he ever knew to be true feels like one big lie. In the end, he must decide: either walk away from Sam and the revenge that Bobby has planned, or become the hero he's always aspired to be.

A gripping and intensely touching debut middle grade novel by Kerry O'Malley Cerra, Just a Drop of Water brings the events of September 11, which shook the world, into the lens of a young boy who is desperately trying to understand the ramifications of this life-altering event.
Kerry O'Malley Cerra's career as an author began at age five when she wrote her first story using crayons on the back wall of her family's house. She later graduated with a Social Science Education degree from the University of South Florida—GO BULLS!—and taught high school history. After meeting her most awesome critique pals, she joined SCBWI, helped launch Whatcha' Reading Now?, got an agent, sold a book, and the rest is history—which is her favorite subject ya' know!

Her middle-grade novel, Just a Drop of Water, debuts on September 2, 2014 from Sky Pony Press.
And now for the cover! What do you think?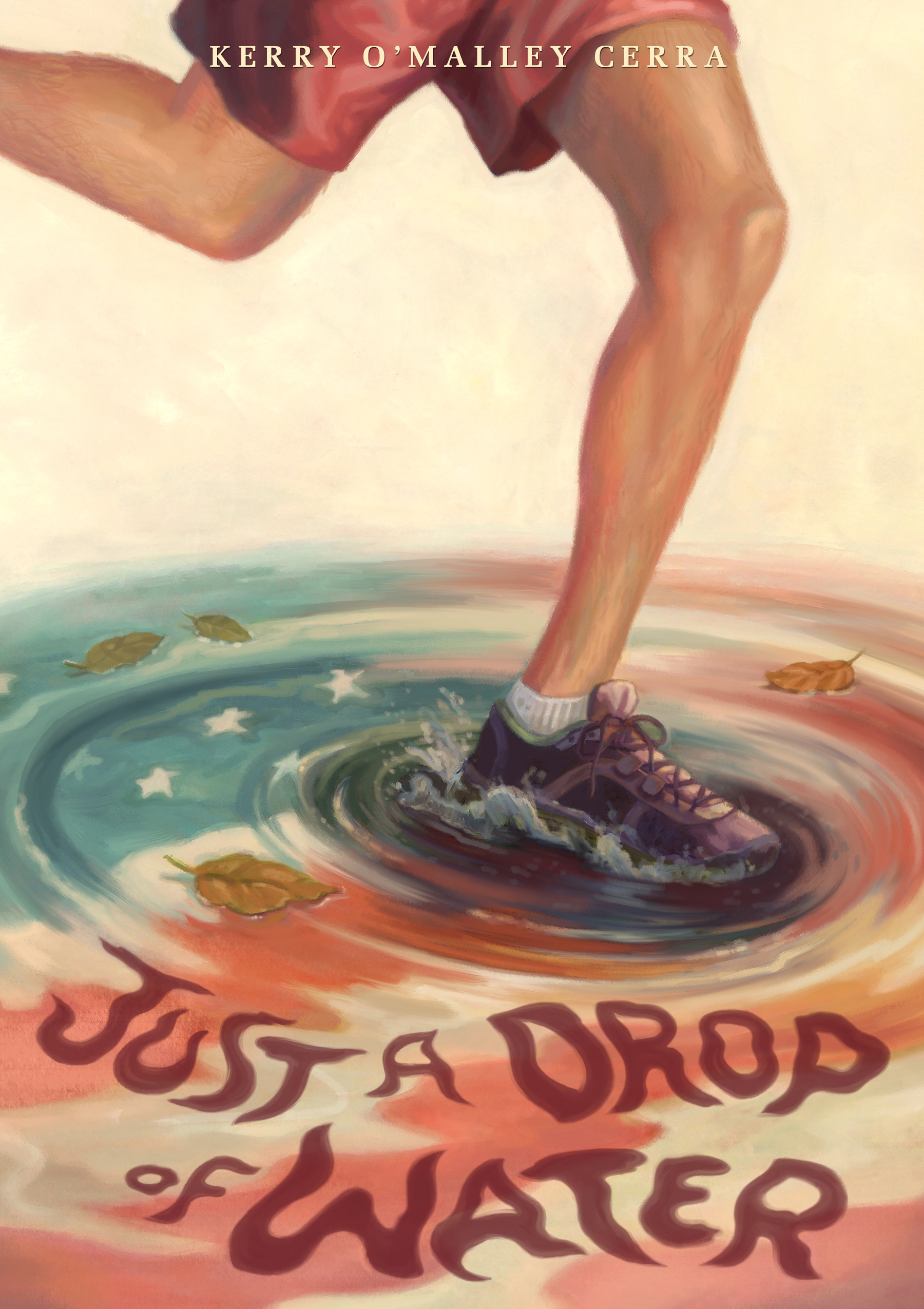 Thanks to Kerry, I have one SIGNED ARC of JUST A DROP OF WATER for one lucky US winner (will be shipped when available)! Just fill out the Rafflecopter below. Good luck!