I'm back again with another cover reveal! This time, for Jessica Brooks's novella, BY SUN AND CANDLELIGHT, which bridges the gap between books one and two in her Flora series. I hope you all love it as much as we do! First, read the synopsis. Then, scroll down to check out the cover and enter to win an e-copy!
Back in Ambrosia, Rowan and the Queen continue their efforts to thwart Oleander and Hawthorne's attempts to take over the throne. Rowan sneaks meetings with Dahlia, his only light in this world of heartbreaking darkness and loss, with intent to inquire whether she plans to leave Shaver and make Ambrosia her permanent home. But when Hawthorne threatens upcoming contention and Rowan discovers the book of Jurisprudence (the Ambrosian book of the law), has gone missing, it's evident there's a traitor at Lennox. The more Rowan tries to keep Oleander's men, the Townsends, under control and solve the mystery of the missing book, the more secrets he comes across. Until he wonders: Has his own personal need for Dahlia inhibited his ability to protect her? And what right does he have to ask her to choose anything other than what she feels true in her heart?

Told in Rowan's point of view, By Sun and Candlelight (Flora, 1.5) gives you a new view into the characters and daily happenings at Castle Lennox and bridges the gap between If I Speak True (Flora, 1) and Open Thy Heart (Flora 2 — coming this fall).
Jessica resides with her husband of over fifteen years, three awesome daughters, and a plethora of pets in Central California, where fog, frost, triple-digit heat and various items of produce arrive bountifully, depending on the season. She has an affinity for both coffee and owls, and loves to connect with fellow readers and writers on most social networks like Goodreads, Twitter and Pinterest. You can also connect with her on her blog, Let Me Tell You a Story. Jessica writes both young adult and adult fiction.
And now for the cover! What do you think?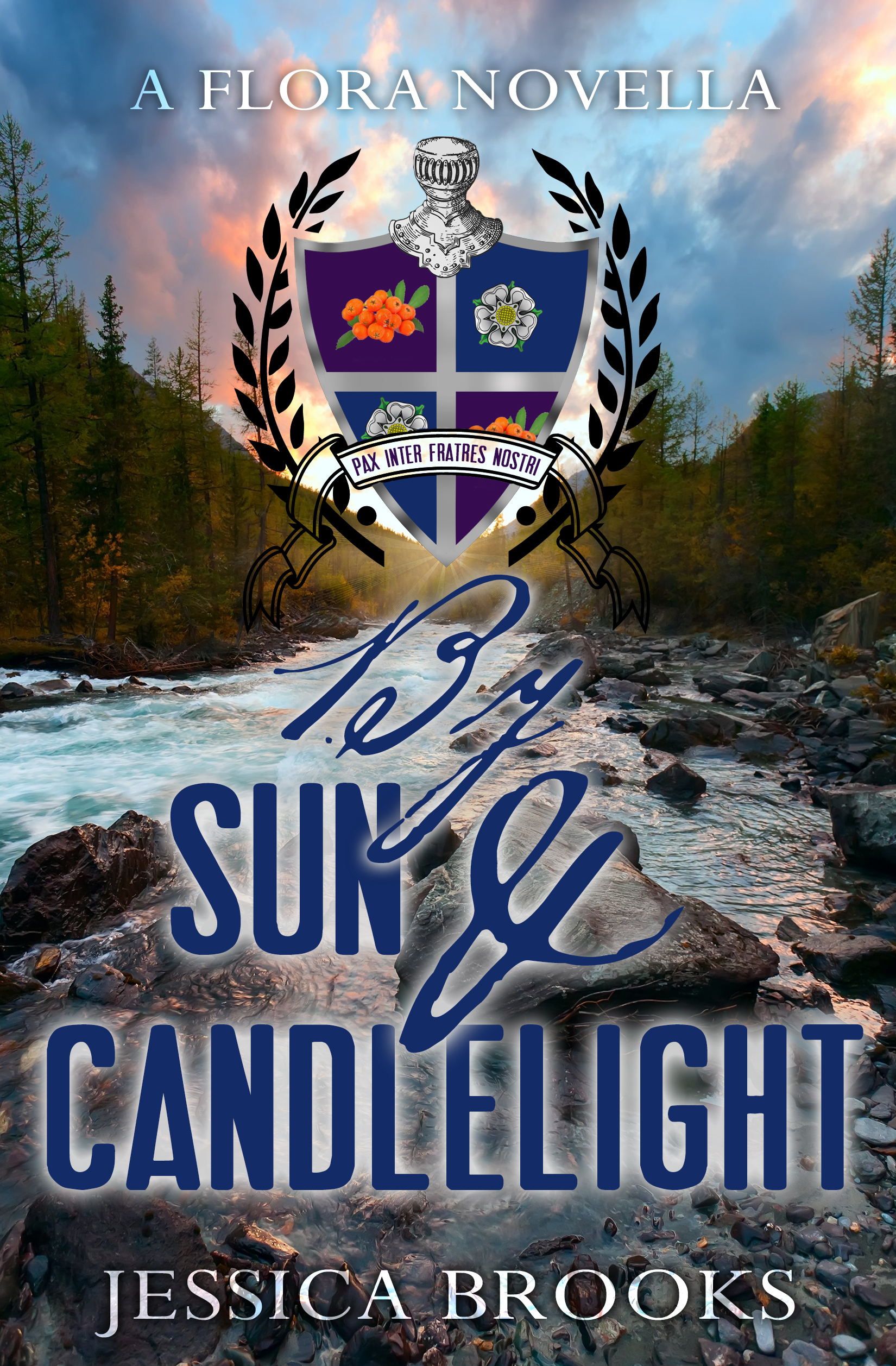 And now for the giveaway! Jessica was kind enough to donate a e-copy of BY SUN AND CANDLELIGHT and IF I SPEAK TRUE to one lucky international winner! Just fill out the Rafflecopter below. Good luck!