I love the idea of a magazine solely for YA. When the people behind Inaccurate ReaLITies contacted me regarding a cover reveal for their third magazine, Magic, I had to say yes. Read on!
Witches and wizards, magic spells and potions. Incantations, ceremonies and rituals. The stories in this collection explore that which cannot be explained – the mysterious, the bizarre and the magical.

Featuring:

"Cupid's Magic" by MK McFadden "The Black Forest" by Kasidy Manisco "The Killing Jar" by Jan Eldredge "Grieftaker" by T. Eric Bakutis "The Paper Doll" by Nancy O'Toole and "Defining Justice: A prequel to Threats of Sea and Sky" by Jennifer Ellision

As well as interviews with Jessica Spotswood, Michelle Krys and Danielle L Jensen and reviews of Half Bad by Sally Green, The Winner's Curse by Marie Rutkoski and Born of Deception by Teri Brown.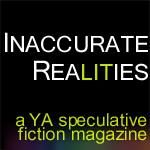 Inaccurate Realities is a literary magazine for young adults and the young at heart. Our focus at Inaccurate Realities is on speculative fiction, in all its forms. Inaccurate Realities is run by a quartet of fiction loving Canadians – Christa, Sara, Andrea & Danielle, who all work in various arenas of the publishing industry. You can also find them at More Than Just Magic, Geek Girl's Book Blog, Cozy Up with a Good Read and Bookish Notions (respectively).
And now for the cover! What do you think?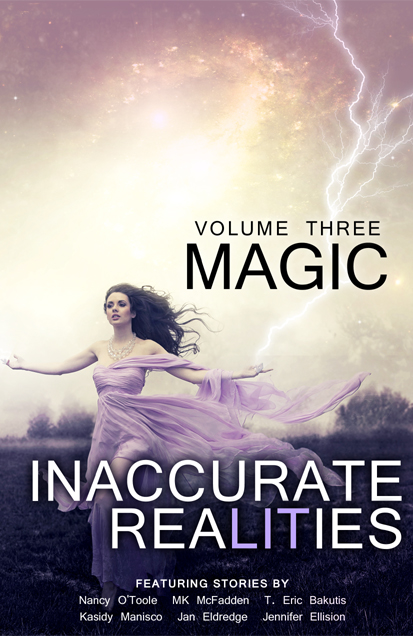 And now for the giveaway! Inaccurate Realities was kind enough to donate a copy of MAGIC to one lucky US/Canada winner! Just fill out the Rafflecopter below. Good luck!