Shallee McArthur's debut, THE UNHAPPENING OF GENESIS LEE, releases this fall from Sky Pony Press, and we're delighted to be sharing her beautiful cover with you all today. It's science fiction, and sounds fabulous. Read on for the synopsis, your first glimpse of the cover, and a giveaway!
Seventeen-year-old Genesis Lee has never forgotten anything. As one of the Mementi—a small group of genetically-enhanced humans—Gena remembers everything with the help of her Link bracelets, which preserve memories perfectly. But Links can be stolen, and six people have already lost their lives to a memory thief, including Gena's best friend.

Anyone could be next. Which is why Gena is less than pleased to meet a strange but charming boy named Kalan who claims that they've not only met, but that Gena knows who the thief is.

The problem is, Gena doesn't remember Kalan, she doesn't remember seeing the thief, and she doesn't know why she's forgetting things— or how much else she might forget. As growing tensions between Mementi and ordinary humans drive the city of Havendale into chaos, Gena and Kalan team up to search for the thief. And as Gena loses more memories, they realize they have to solve the mystery fast.

Because Gena's life is unhappening around her.
Shallee McArthur originally wanted to be a scientist, until she discovered she liked her science best in fictional form. When she's not writing young adult science fiction and fantasy, she's attempting to raise her son and daughter as proper geeks. A little part of her heart is devoted to Africa after volunteering twice in Ghana. She has a degree in English from Brigham Young University and lives in Utah with her husband and two children. She is represented by Hannah Bowman of Liza Dawson Associates.

And because people always ask, her name is pronounced "shuh-LEE." But she answers to anything that sounds remotely close.
And now for the cover! What do you think?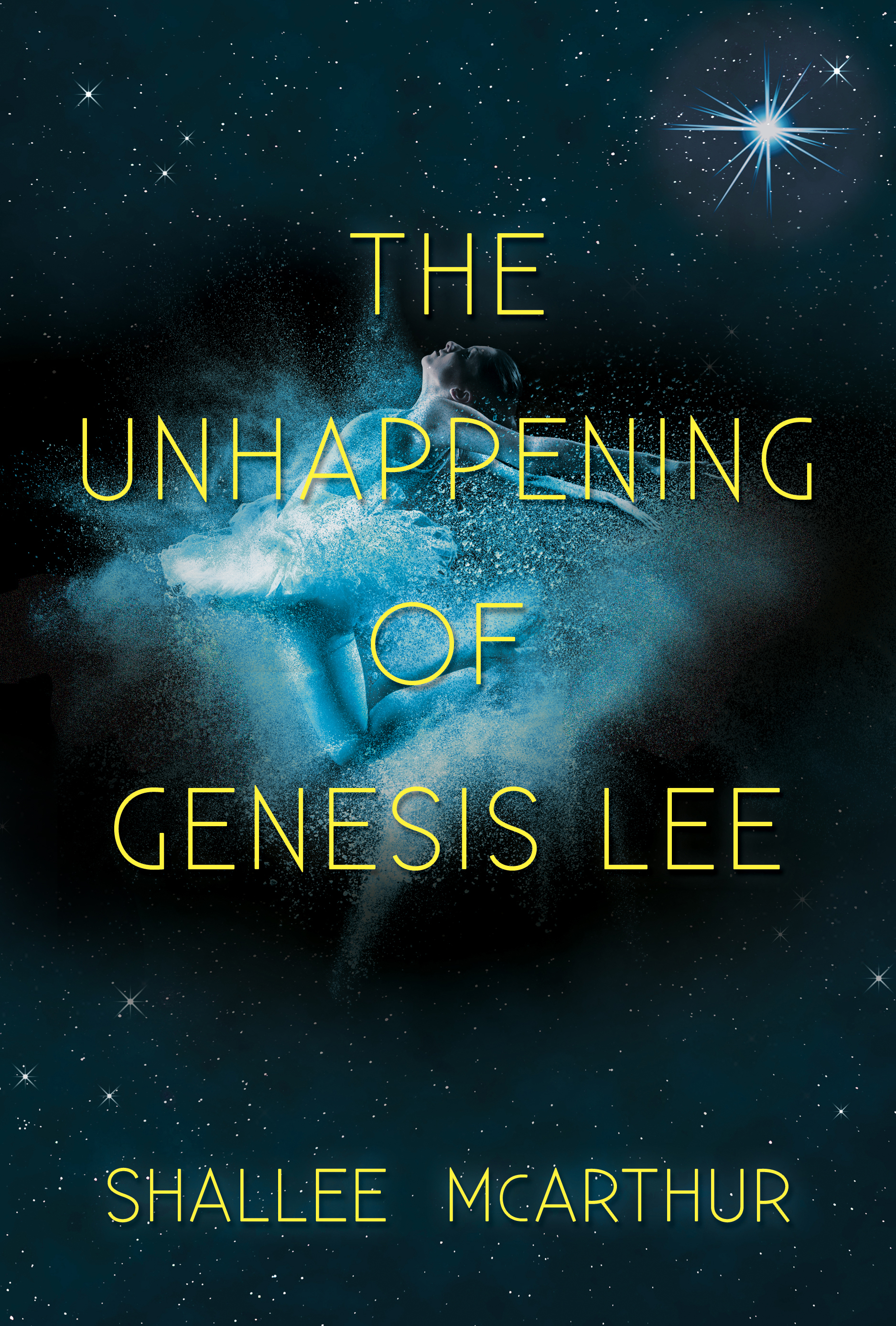 Find Shallee on her Website | Twitter
Add THE UNHAPPENING OF GENESIS LEE to Goodreads
Buy THE UNHAPPENING OF GENESIS LEE
And now for the giveaway! Shallee was kind enough to donate an ARC of THE UNHAPPENING OF GENESIS LEE to one lucky US winner! Prize will be shipped when available. Just fill out the Rafflecopter below. Good luck!