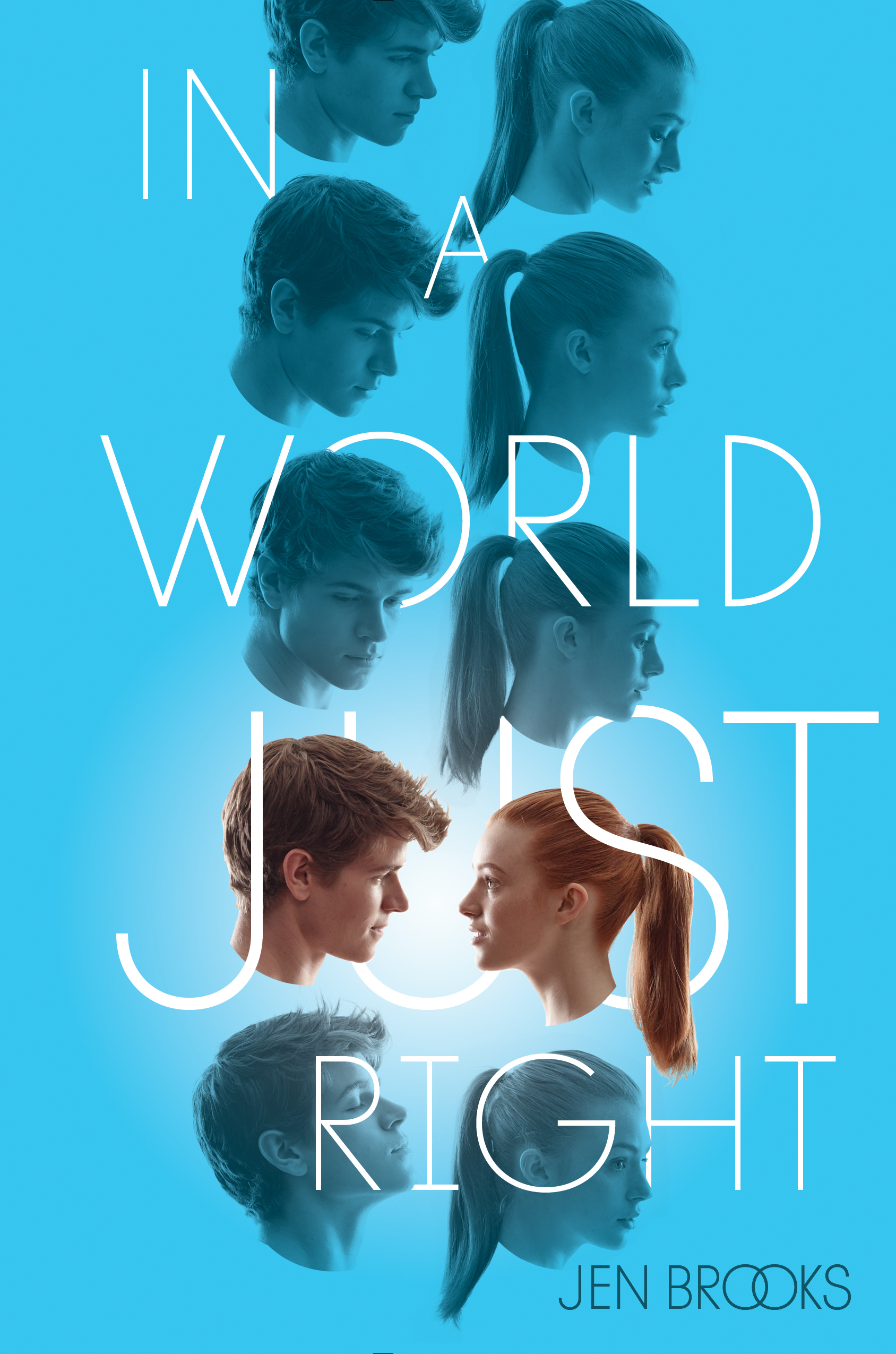 It's cover reveal time again! Today, I'm thrilled to share Freshman Fifteen author Jen Brooks's IN A WORLD JUST RIGHT cover. It's pretty, original, and the awesome book releases in 2015 from Simon & Schuster. Read on for the synopsis, your first glimpse of the cover, and, of course, a giveaway!
There's so much Jonathan Aubrey would change about the real world. He'd be graduating from high school with his class. He'd have bunches of friends. And instead of admiring Kylie Simms from afar–beautiful, poetry-smart, track champion Kylie Simms–he'd be her boyfriend. Luckily, he doesn't have to change the real world to have what he wants.

He can just create a new one.

In Kylie-Simms-is-my-girlfriend, he's given himself everything he doesn't have in real life, until one day he confuses his worlds and almost kisses the real Kylie Simms. Now his girlfriend Kylie and the real Kylie are changing, and Jonathan must solve the mystery of his own life to save his love from a gruesome fate.
After graduating from Dartmouth College, Jen taught high school English for fourteen years. She holds an MA and MFA in Writing Popular Fiction from Seton Hill University. A competitive hurdler and jumper in high school and college, she coached high school cross-country and track & field for thirty-one seasons. When she's not writing in her office overlooking her back yard pond, you can find her running, hiking, visiting national parks, or going out for ice cream with her husband and son.
And now for the cover! What do you think?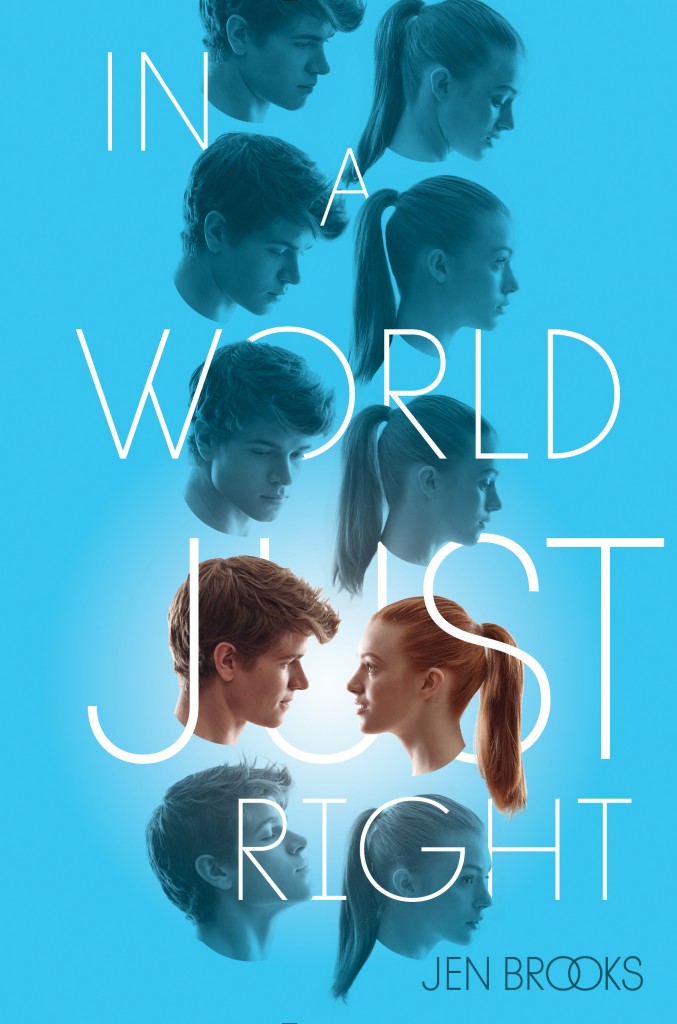 Find Jen on her Website | Facebook | Twitter | Goodreads
Add IN A WORLD JUST RIGHT to Goodreads
And now for the giveaway! Jen was kind enough to donate an ARC of IN A WORLD JUST RIGHT to one lucky US winner! Just fill out the Rafflecopter below. Good luck!