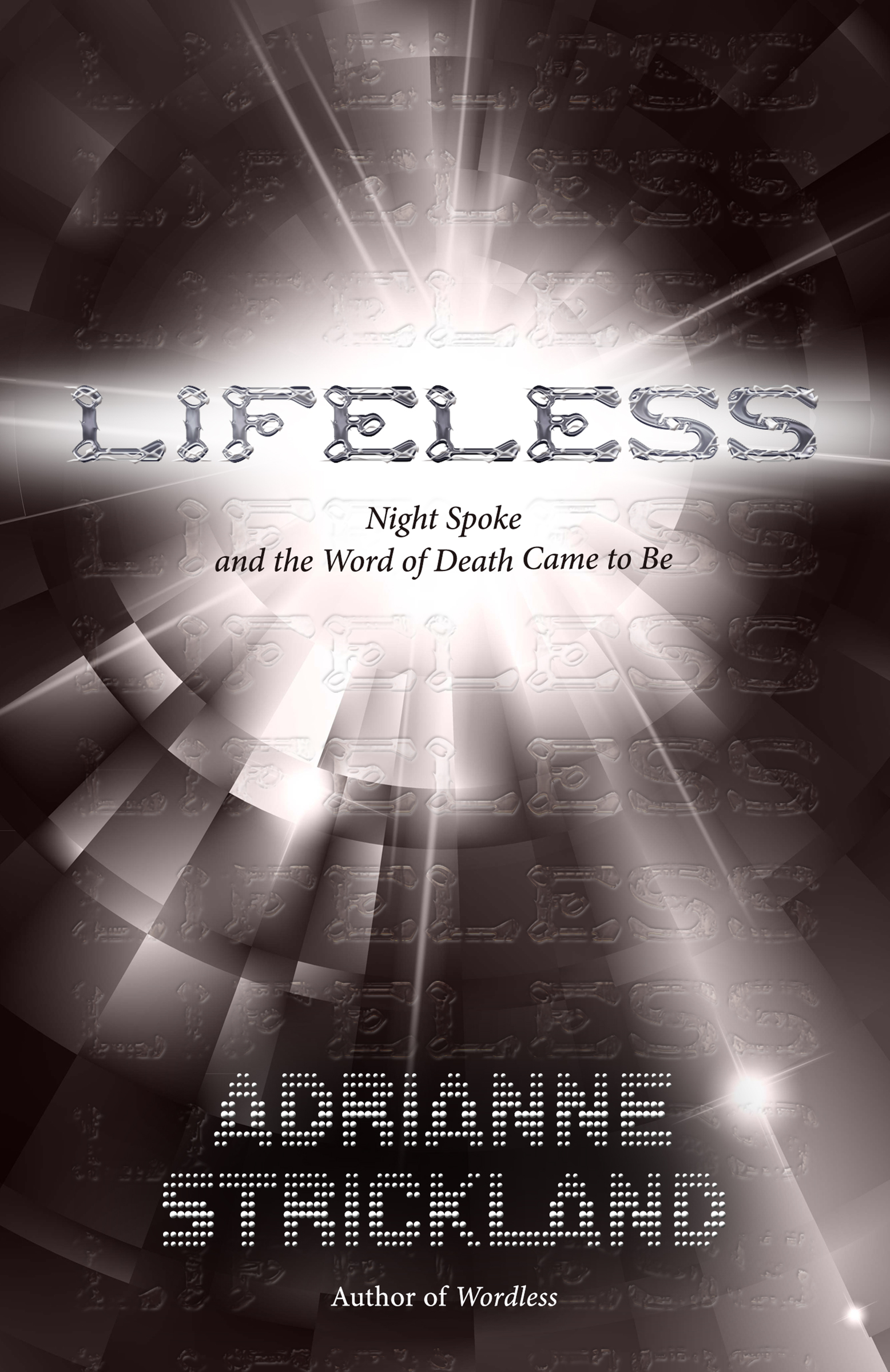 If you've heard of WORDLESS by AdriAnne Strickland, you'll be excited to hear I've got a special surprise for you: the cover for its sequel, LIFELESS! It's very similar, yet very different at the same time, and striking! Read on for the synopsis (DO NOT read unless you've read WORDLESS), the cover, and a giveaway!
WARNING! Contains major spoilers for WORDLESS, Book One of the Words Made Flesh series:

When Tavin Barnes escaped Eden City with Khaya, the Word of Life, he went from being a wordless trash collector to the world's most wanted fugitive overnight. His instantaneous rise to infamy was no great surprise considering the Words Made Flesh, Khaya included, were the basis of Eden City's tremendous political power. What he never expected, when finally captured, was to be punished with the ultimate curse: becoming the next Word of Death.

With his new power, Tavin can kill with a touch, and Eden City's leadership now expects him to behave like the elite assassin he is–whether he wants to or not. The luxuries of life as a Word are little consolation, since Tavin knows he's only a glorified prisoner and he fears Khaya, wherever she is, will never look at him again once she finds out how much blood is on his hands. To save himself and the world from the Eden City's plots, he must rely on his wits, his fellow Words, and the death-touch he's still learning to control… if it doesn't destroy him first.
AdriAnne Strickland was a bibliophile who wanted to be an author before she knew what either of those words meant. She shares a home base in Alaska with her husband, but has spent two cumulative years living abroad in Africa, Asia, and Europe. While writing occupies most of her time, she commercial fishes every summer in Bristol Bay, because she can't seem to stop. Her debut YA sci-fi/fantasy, WORDLESS, is coming 2014 from Flux Books.
And now for the giveaway! Thanks to AdriAnne, we have one signed copy of WORDLESS and some WORDLESS swag, including two signed bookmarks and a black silicone "monitor" bracelet for one lucky US winner. The prize will be shipped when available. Just fill out the Rafflecopter below. Good luck!