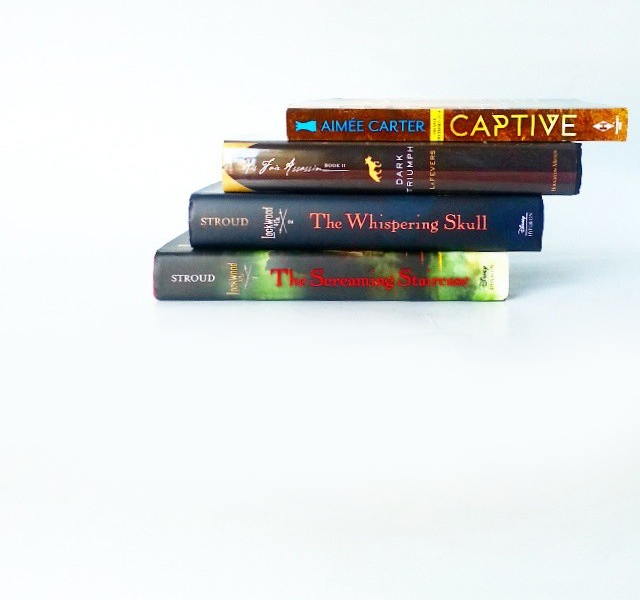 Welcome back! Here's what happened this week – in books and posts:
DARK TRIUMPH by Robin LaFevers (purchased)
THE SCREAMING STAIRCASE by Jonathan Stroud (for review)
THE WHISPERING SKULL by Jonathan Stroud (for review)
CAPTIVE by Aimee Carter (for review)
Thank you, Disney and Harlequin Teen!
Here's what you missed last week:
Monday:
MECHANICA by Betsy Cornwell – Cover Reveal and Giveaway
Tuesday:
Asma posted the releases of 8/19
We interviewed Rachel DeWoskin, author of BLIND, plus a giveaway
Wednesday:
Waiting on Wednesday – PAPER THINGS
Thursday:
What's Next? – THRONE OF GLASS won over RUIN AND RISING!
Friday:
I reviewed THE VAULT OF DREAMERS by Caragh O'Brien. Eh.
Saturday:
Once Upon A GIF – Asma finally read devoured THRONE OF GLASS by SJ Maas