Oddly enough, there's something empowering about a new desktop wallpaper. Especially for someone like me, sitting behind a computer screen pretty much all day long. Paired with quotes from my favorite books, games, and movies, etc? The wallpaper just made itself 100% better.
Meet Quote Candy. Basically eye-candy, in the form of a quote and wallpaper. This week's choice: POISONED APPLES, by Christine Heppermann, as suggested by @Alyssa_Susanna!
@IceyBooks Do you take quote recs? I really like Christine Heppermann's "You can lose your way anywhere." – from Poisoned Apples :)

— Alyssa Susanna (@Alyssa_Susanna) September 24, 2014
Quote: "You can lose your way anywhere."
Find it and other quotes on Goodreads!
Feel free to download it, pin it, share it, and of course, use it!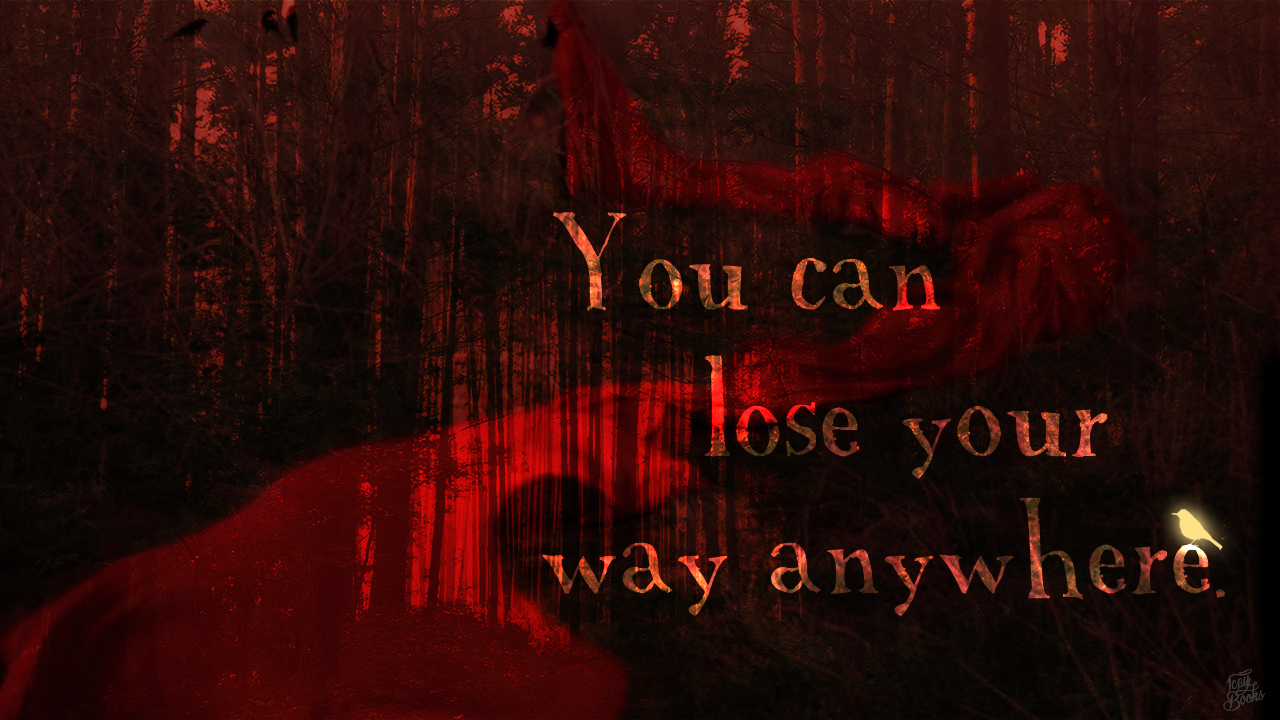 Download it:
Samsung Galaxy s5 | iPhone 4/4S | iPhone 5/5S | iPhone 6 | iPad
1280×720 | 1440×900 | 1600×900 | 1920×1080 | 1920×1200 | 2560×1400
What do you think? And as always, if you have a suggestion for next week's Quote Candy, let me know in the comments!
And while you're here, don't forget to check out my (sort of) new gaming blog, Gameuli! <3