Oddly enough, there's something empowering about a new desktop wallpaper. Especially for someone like me, sitting behind a computer screen pretty much all day long. Paired with quotes from my favorite books, games, and movies, etc? The wallpaper just made itself 100% better.
Meet Quote Candy. Basically eye-candy, in the form of a quote and wallpaper. This week's choice: ALL THAT BURNS, by Ryan Graudin, as suggested by @Alyssa_Susanna! Disclaimer: I don't know much about this book, so I'm sorry that the wallpaper is vague and isn't my best!
Quote: "All secrets sound the same in the dark."
Find it and other quotes on Goodreads!
Feel free to download it, pin it, share it, and of course, use it!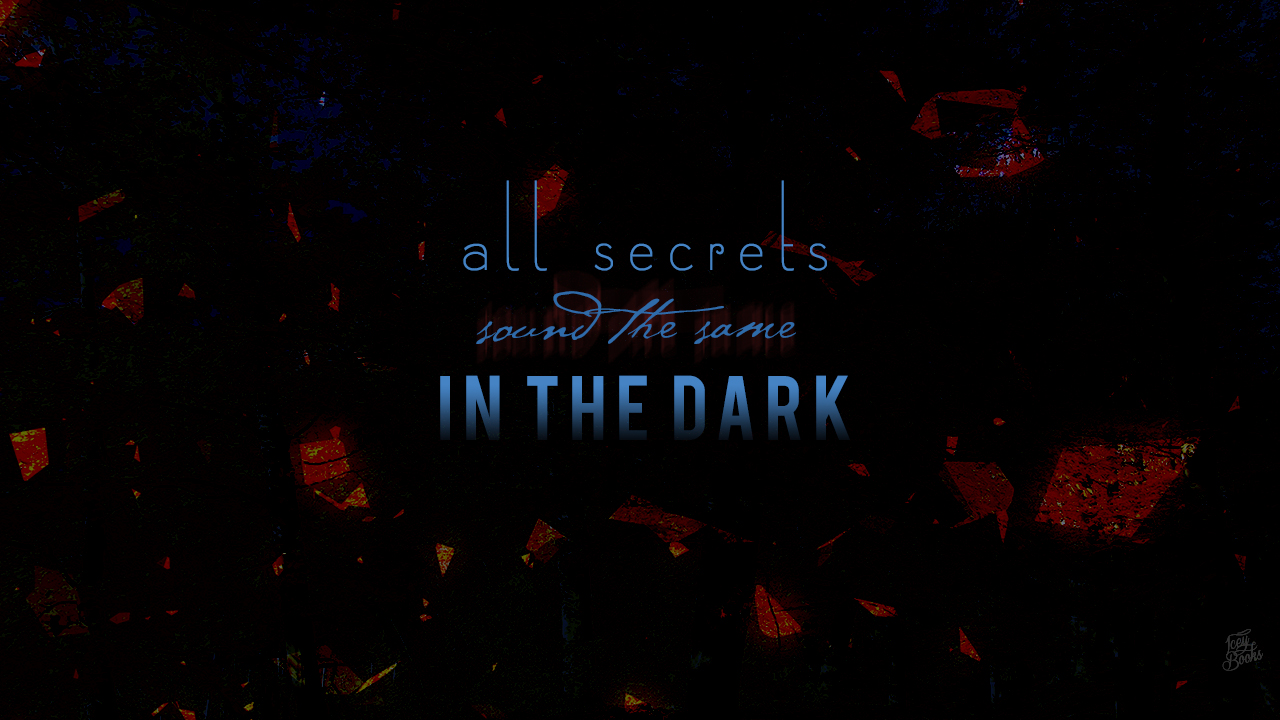 Download it:
Samsung Galaxy s5 | iPhone 4/4S | iPhone 5/5S | iPhone 6 | iPad
1280×720 | 1440×900 | 1600×900 | 1920×1080 | 1920×1200 | 2560×1400
What do you think? And as always, if you have a suggestion for next week's Quote Candy, let me know in the comments!