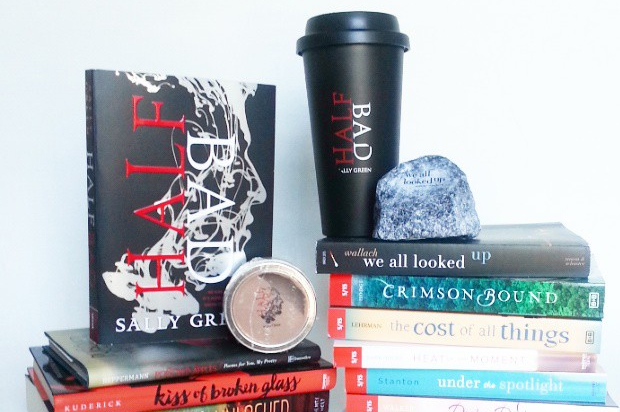 Welcome back! Here's what happened this week – in books and posts:
NIL UNLOCKED by Lynne Matson
HOLD ME LIKE A BREATH by Tiffany Schmidt
POISONED APPLES by Christine Heppermann
KISS OF BROKEN GLASS by Madeleine Kuderick
HALF BAD by Sally Green
WE ALL LOOKED UP by Tommy Wallach
CRIMSON BOUND by Rosamund Hodge
JOYRIDE by Anna Banks
UNTIL THE BEGINNING by Amy Plum
HEAT OF THE MOMENT by Lauren Barnholdt
THE COST OF ALL THINGS by Maggie Lehrman
DUST TO DUST by Melissa C. Walker
UNDER THE SPOTLIGHT by Angie Stanton
Thank you, Simon and Schuster, Macmillan, HarperTeen, HarperCollins, and Balzer + Bray!
Here's what you missed last week:
Monday:
Hafsah reviewed RED QUEEN by Victoria Aveyard, a disappointment
Tuesday:
Asma posted the releases of 1/20
Wednesday:
Waiting on Wednesday – DEAD UPON A TIME
Thursday:
What's Next? – THE DISTANCE BETWEEN LOST AND FOUND and THE ODDITORIUM tied!
Quote Candy #16: Download a free wallpaper for THE WINNER'S CURSE
Have Blogging or Design Questions? Ask them here!
Friday:
Hafsah reviewed THE RETRIBUTION OF MARA DYER by Michelle Hodkin
Take Two : IN A WORLD JUST RIGHT by Jen Brooks – Cover Reveal and Giveaway!
Did you get anything exciting in the mail this week?