Oddly enough, there's something empowering about a new desktop wallpaper. Especially for someone like me, sitting behind a computer screen pretty much all day long. Paired with quotes from my favorite books, games, and movies, etc? The wallpaper just made itself 100% better.
Meet Quote Candy. Basically eye-candy, in the form of a quote and wallpaper. This week's choice: ZEROBOXER, by Fonda Lee, who will stop by for a guest post tomorrow! The quote was personally chosen by the author, and happens to be her favorite one from the book. Yay!
Quote: "Victory was a better high than a hundred bliss bombs. Perfect and real, lasting for days, even weeks, before being polished and stored in its own special nook of his soul, each win unique and everlasting, wanting nothing except more neighbors."
Find the book on Goodreads!
And now for the wallpaper. Feel free to download it, pin it, share it, and of course, use it!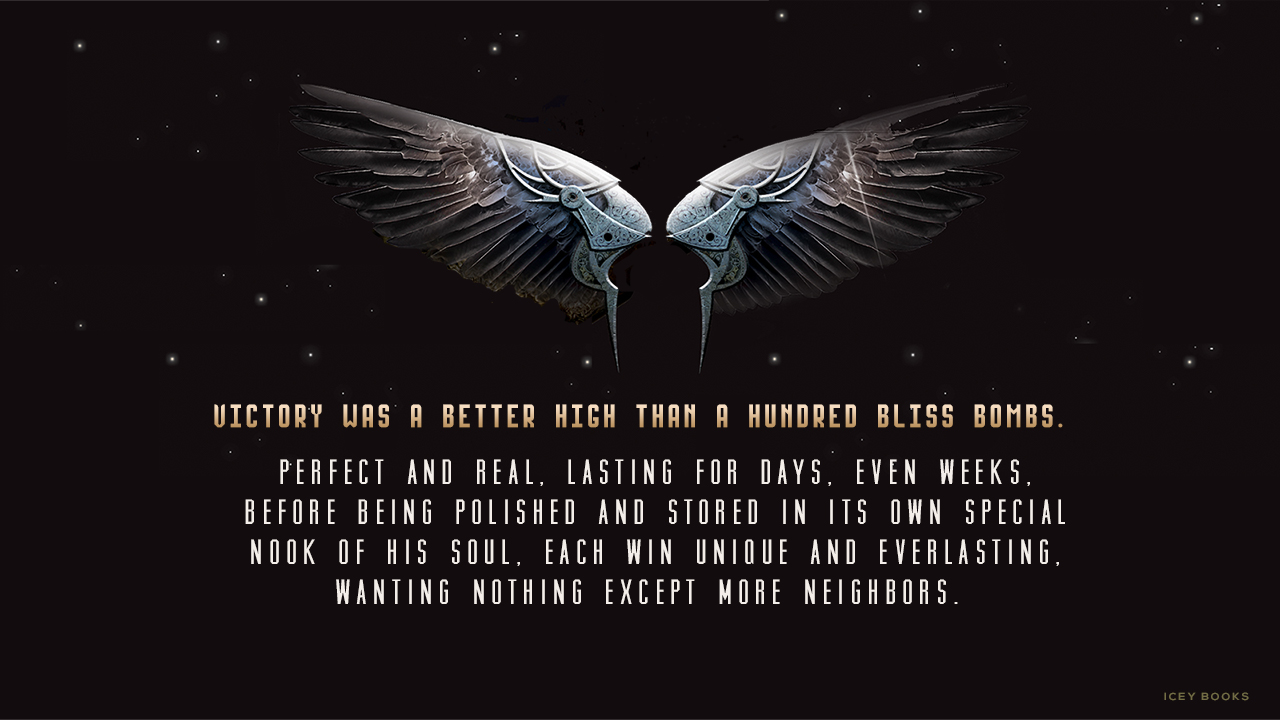 Download it:
Samsung Galaxy s5 | iPhone 4/4S | iPhone 5/5S | iPhone 6 | iPad
1280×720 | 1440×900 | 1600×900 | 1920×1080 | 1920×1200 | 2560×1400
Print it out and use as a bookmark!
What do you think? And as always, if you have a suggestion for next week's Quote Candy, let me know in the comments!