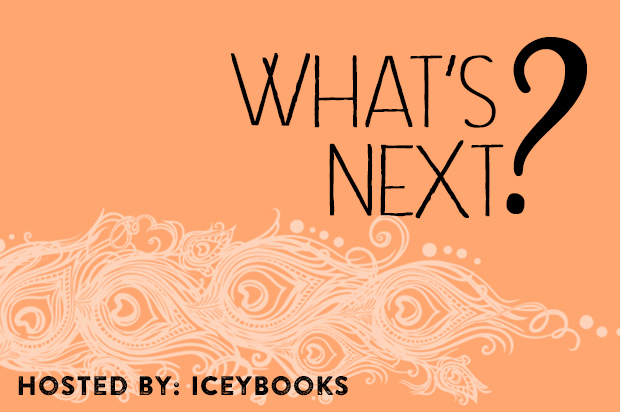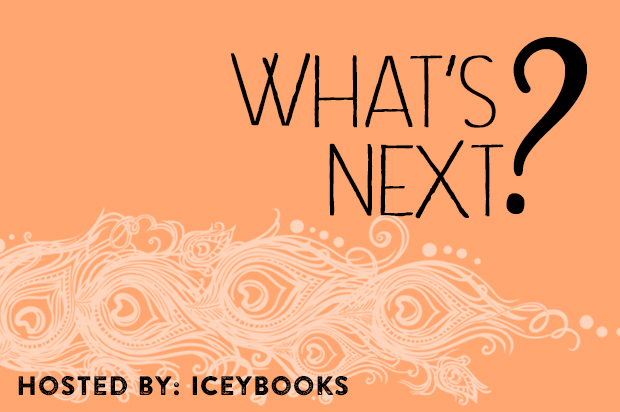 Hi everyone! Welcome to the another week of What's Next?!
Click here to read more about the meme and be sure to link up your posts below.
Here are a few books I have to (or want to!) read soon. Which first?
Forget everything you thought you knew about genies!

Azra has just turned sixteen, and overnight her body lengthens, her olive skin deepens, and her eyes glisten gold thanks to the brand-new silver bangle that locks around her wrist. As she always knew it would, her Jinn ancestry brings not just magical powers but the reality of a life of servitude, as her wish granting is controlled by a remote ruling class of Jinn known as the Afrit.

To the humans she lives among, she's just the girl working at the snack bar at the beach, navigating the fryer and her first crush. But behind closed doors, she's learning how to harness her powers and fulfill the obligations of her destiny.

Mentored by her mother and her Zar "sisters", Azra discovers she may not be quite like the rest of her circle of female Jinn . . . and that her powers could endanger them all. As Azra uncovers the darker world of becoming Jinn, she realizes when genies and wishes are involved, there's always a trick.
An evocative and compelling story of two sisters who would do anything for each other–perfect for fans of Thirteen Reasons Why and Speak. Joy Preble's stirring new novel explores the lengths to which sisters go to protect each other, and the winding road that brings two strangers into each other's lives.

Sisters Leo and Paris Hollings have only ever had each other to rely on. They can't trust their mother, who hops from city to city and from guy to guy, or their gambler stepfather, who's moved them all to Las Vegas. It's just the two of them: Paris, who's always been the dreamer, and Leo, who has a real future in mind–going to Stanford, becoming a doctor, falling in love. But Leo isn't going anywhere right now, except driving around Vegas all night with her sister.

Until Paris ditches Leo at the Heartbreak Hotel Diner, where moments before they had been talking with physics student Max Sullivan. Outside, Leo finds a cryptic note from Paris–a clue. Is it some kind of game? Where is Paris, and why has she disappeared? When Leo reluctantly accepts Max's offer of help, the two find themselves following a string of clues through Vegas and beyond. But the search for the truth is not a straight line. And neither is the path to secrets Leo and Max hold inside.
Endangered is a thrilling page-turner perfect for fans of Barry Lyga's I Hunt Killers.

The one secret she cares about keeping—her identity—is about to be exposed. Unless Lauren "Panda" Daniels—an anonymous photoblogger who specializes in busting classmates and teachers in compromising positions—plays along with her blackmailer's little game of Dare or . . . Dare.

But when the game turns deadly, Panda doesn't know what to do. And she may need to step out of the shadows to save herself . . . and everyone else on the Admirer's hit list.
So, what should I read next?
Do you want to participate in What's Next? Grab a button and link up your posts below. Please use a direct link. And be sure to return next week!
[inlinkz_linkup id=512147]