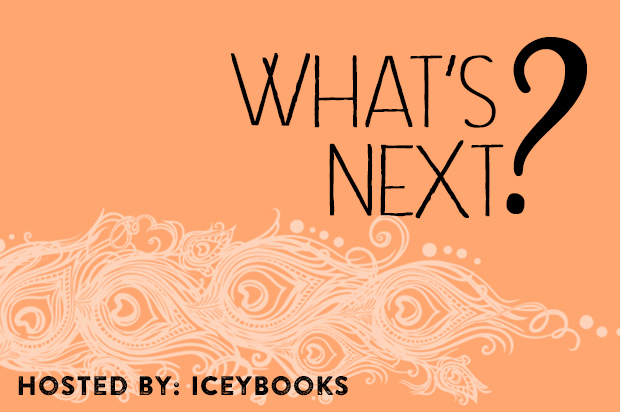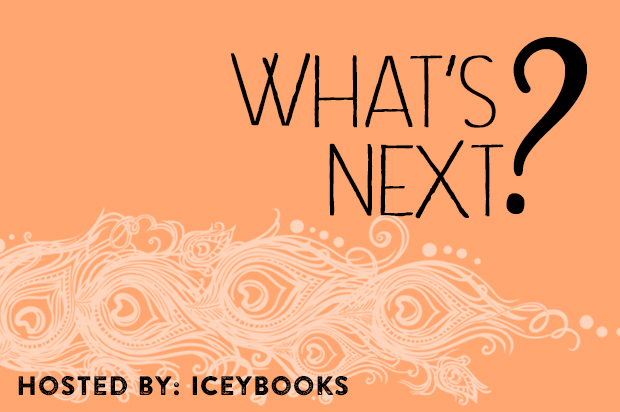 Hi everyone! Welcome to the another week of What's Next?!
Click here to read more about the meme and be sure to link up your posts below.
Here are a few books I have to (or want to!) read soon. Which first?
Jack has always been told that giants are not real. But if that's the case, how do you explain the huge, foot shaped pond in the yard, or the occurrence of strange and sudden storms in which the earth quakes and dirt rains from the sky? When his father is carried away in such a storm, Jack gives chase in the only logical way: by trading the family cow for some magic beans that will give him access to a land beyond the clouds. He arrives to find that the giants themselves have giant-sized troubles. With the help of an overachieving little sister, a magic goose and a chatty cook (who is not interested in grinding human bones into bread, thank you very much!) Jack sets out to save his dad and save the day. (less)
Twenty years ago, all the evil villains were banished from the kingdom of Auradon and made to live in virtual imprisonment on the Isle of the Lost. The island is surrounded by a magical force field that keeps the villains and their descendants safely locked up and away from the mainland. Life on the island is dark and dreary. It is a dirty, decrepit place that's been left to rot and forgotten by the world.

But hidden in the mysterious Forbidden Fortress is a dragon's eye: the key to true darkness and the villains' only hope of escape. Only the cleverest, evilest, nastiest little villain can find it…who will it be?

Maleficent, Mistress of the Dark: As the self-proclaimed ruler of the isle, Maleficent has no tolerance for anything less than pure evil. She has little time for her subjects, who have still not mastered life without magic. Her only concern is getting off the Isle of the Lost.

Mal: At sixteen, Maleficent's daughter is the most talented student at Dragon Hall, best known for her evil schemes. And when she hears about the dragon's eye, Mal thinks this could be her chance to prove herself as the cruelest of them all.

Evie: Having been castle-schooled for years, Evil Queen's daughter, Evie, doesn't know the ins and outs of Dragon Hall. But she's a quick study, especially after she falls for one too many of Mal's little tricks.

Jay: As the son of Jafar, Jay is a boy of many talents: stealing and lying to name a few. Jay and Mal have been frenemies forever and he's not about to miss out on the hunt for the dragon's eye.

Carlos: Cruella de Vil's son may not be bravest, but he's certainly clever. Carlos's inventions may be the missing piece in locating the dragon's eye and ending the banishment for good.

Mal soon learns from her mother that the dragon's eye is cursed and whoever retrieves it will be knocked into a deep sleep for a thousand years. But Mal has a plan to capture it. She'll just need a little help from her "friends." In their quest for the dragon's eye, these kids begin to realize that just because you come from an evil family tree, being good ain't so bad.
A girl takes over her twin sister's identity in this emotionally charged page-turner about the complicated bond between sisters.

Ella and Maddy Lawton are identical twins. Ella has spent her high school years living in popular Maddy's shadows, but she has never been envious of Maddy. In fact, she's chosen the quiet, safe confines of her sketchbook over the constant battle for attention that has defined Maddy's world.

When—after a heated argument—Maddy and Ella get into a tragic accident that leaves her sister dead, Ella wakes up in the hospital surrounded by loved ones who believe she is Maddy. Feeling responsible for Maddy's death and everyone's grief, Ella makes a split-second decision to pretend to be Maddy. Soon, Ella realizes that Maddy's life was full of secrets. Caught in a web of lies, Ella is faced with two options—confess her deception or live her sister's life.
So, what should I read next?
Do you want to participate in What's Next? Grab a button and link up your posts below. Please use a direct link. And be sure to return next week!
[inlinkz_linkup id=518572]