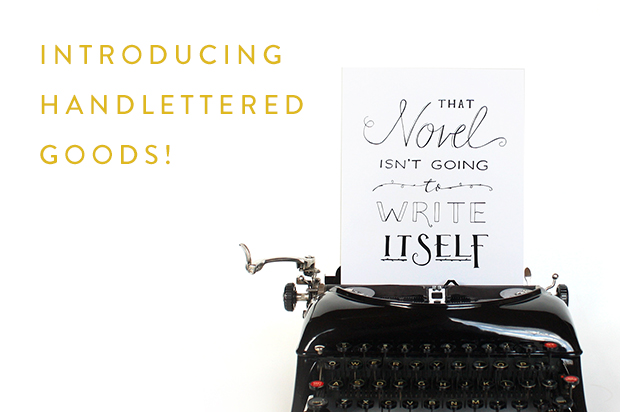 Since 2012, IceyDesigns has been invading the internet with web designs. First Blogger, now WordPress with the occasional Tumblr. Ask a few authors, and one of them is bound to have heard of IceyDesigns, or have a custom design on their website. It's humbling, gratifying, and has really changed my life.
But my pricing has given me a smaller niche, and it's rare for me to do work outside of authors (debut or otherwise). And when I started a new hobby, handlettering, it soon became another endeavor.
Soon, IceyDesigns will invade your homes, and you'll help ;)
Okay, let's talk less about invasions, and more about this new project.
It started in January, I think.
Soon after I came back from Sri Lanka, soon after the holidays, so design work was on the slower side. As a designer, I'm always looking for new creative outlets, and because so much of my work is online, I felt like I need something… offline.
That's when handlettering came in. I've been admiring handlettered typography for years now, and I finally had the time to try it for myself. I started lettering everyday, taking quotes from Tolkien, then John Green, and other quotes I admired. And then I had an idea: why not start selling them?
The initial plan was to bring YA quotes to life and sell them. But I soon discovered the legal issues behind doing them without permission. By then, I had already invested a lot of money in the project — pens, archival paper, printers (yes, plural), shipping material, and other supplies. I couldn't stop. I couldn't just throw it all away.
So I started designing other quotes, ones that were available on the public domain, and ones that I thought of myself (like my That Novel Isn't Going to Write Itself print/journal).
I planned to put everything up on the IceyDesigns website, but it's just not happening. I'm so busy with web design and life and Etsy will have to suffice until I can pull everything and get it all coded.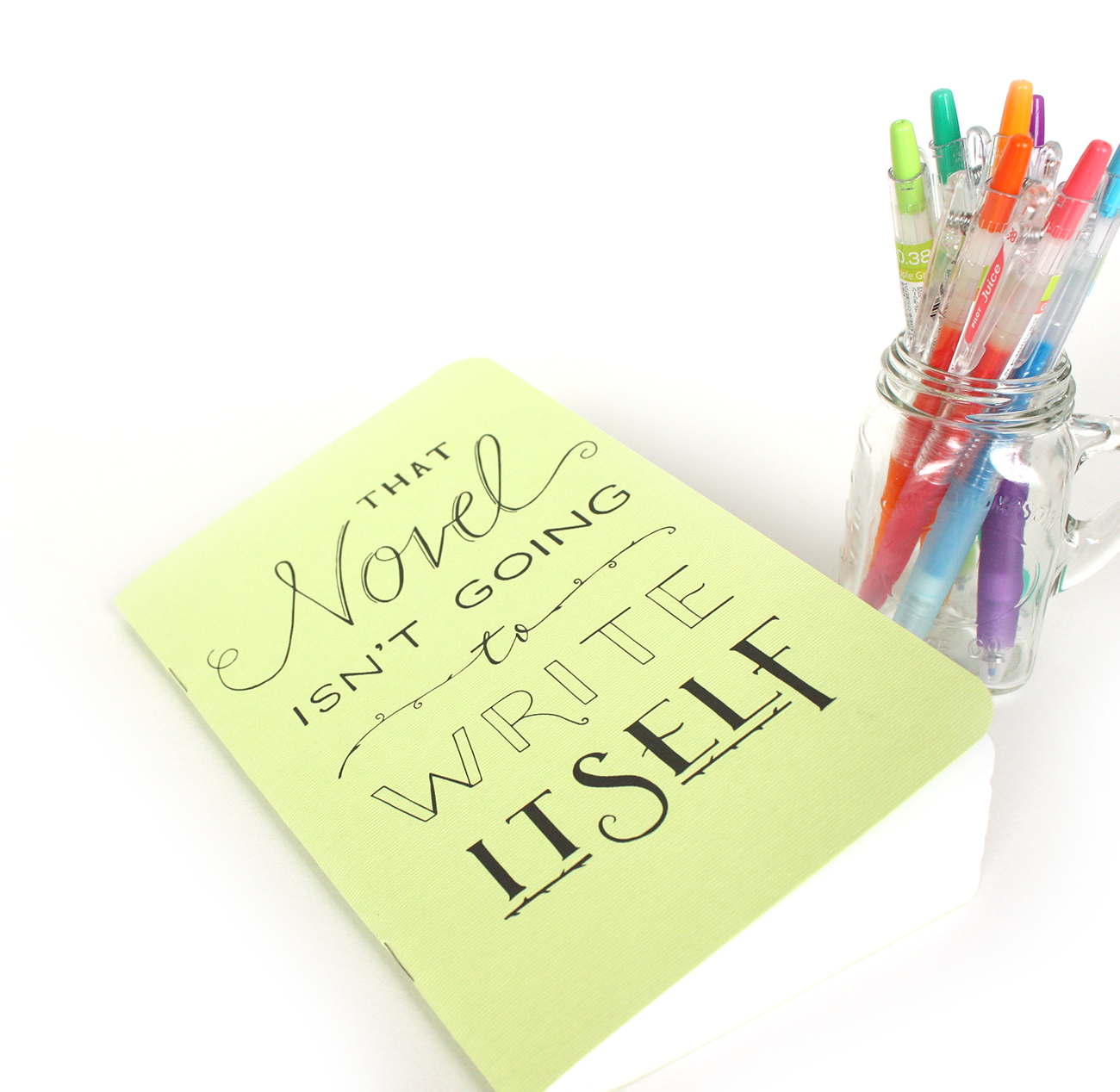 And yes, this was handlettered by me, then digitalized with no further fixing, so the imperfections make it wholly unique!
It's been months, and it's been a bumpy road, but I've finally made it public. Starting today, I'll officially be a handlettering artist, and you can buy prints, journals, and other goodies from my Etsy shop: www.iceydesigns.etsy.com!
In conclusion:
—IceyDesigns is now selling handlettered journals, prints, and more on Etsy.
—I'm taking quote suggestions! If you have a quote you would love to see handlettered, do let me know in the comments. I can't promise that I will design it, but I just might! And I will credit you for the tip, too :)
—Sign up for the IceyDesigns newsletter to be notified when new items are added, and when the IceyDesigns shop launches on my website (still deciding if the Etsy shop will remain open then or not)
—I'm excited! And nervous! It's been a while since I've done something new. I hope you all love the new things as much as I do <3
Spread the word!
I know it's a lot to ask, but I hope you all can help spread the word about the project! Tweet it, share your favorite items on Instagram, Pinterest, and elsewhere. Be sure to tag @HafsahFaizal and #IceyDesigns when you do! Thanks a bunch <3