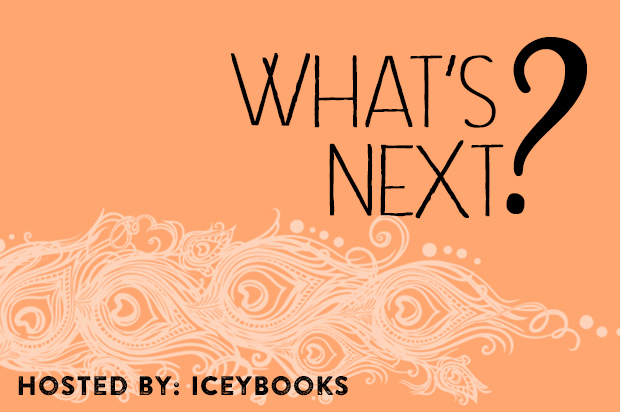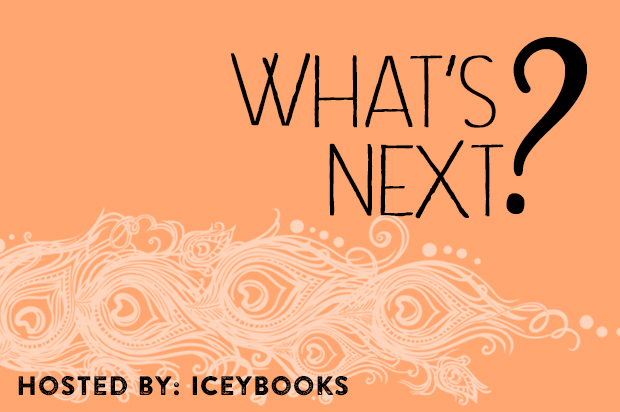 Hi everyone! Welcome to the another week of What's Next?!
Click here to read more about the meme and be sure to link up your posts below.
Here are a few books I have to (or want to!) read soon. Which first?
For twenty years, the Palomas and the Corbeaus have been rivals and enemies, locked in an escalating feud for over a generation. Both families make their living as traveling performers in competing shows—the Palomas swimming in mermaid exhibitions, the Corbeaus, former tightrope walkers, performing in the tallest trees they can find.

Lace Paloma may be new to her family's show, but she knows as well as anyone that the Corbeaus are pure magia negra, black magic from the devil himself. Simply touching one could mean death, and she's been taught from birth to keep away. But when disaster strikes the small town where both families are performing, it's a Corbeau boy, Cluck, who saves Lace's life. And his touch immerses her in the world of the Corbeaus, where falling for him could turn his own family against him, and one misstep can be just as dangerous on the ground as it is in the trees.

Beautifully written, and richly imaginative, The Weight of Feathers is an utterly captivating young adult novel by a talented new voice.
Odea Donahue has been able to travel through people's dreams since she was six years old. Her mother taught her the three rules of walking: Never interfere. Never be seen. Never walk the same person's dream more than once. Dea has never questioned her mother, not about the rules, not about the clocks or the mirrors, not about moving from place to place to be one step ahead of the unseen monsters that Dea's mother is certain are right behind them.

Then a mysterious new boy, Connor, comes to town and Dea finally starts to feel normal. As Connor breaks down the walls that she's had up for so long, he gets closer to learning her secret. For the first time she wonders if that's so bad. But when Dea breaks the rules, the boundary between worlds begins to deteriorate. How can she know what's real and what's not?
In 1818 Geneva, men built with clockwork parts live hidden away from society, cared for only by illegal mechanics called Shadow Boys. Two years ago, Shadow Boy Alasdair Finch's life shattered to bits.

His brother, Oliver—dead.

His sweetheart, Mary—gone.

His chance to break free of Geneva—lost.

Heart-broken and desperate, Alasdair does the unthinkable: He brings Oliver back from the dead.

But putting back together a broken life is more difficult than mending bones and adding clockwork pieces. Oliver returns more monster than man, and Alasdair's horror further damages the already troubled relationship.

Then comes the publication of Frankenstein and the city intensifies its search for Shadow Boys, aiming to discover the real life doctor and his monster. Alasdair finds refuge with his idol, the brilliant Dr. Geisler, who may offer him a way to escape the dangerous present and his guilt-ridden past, but at a horrible price only Oliver can pay…
So, what should I read next?
Do you want to participate in What's Next? Grab a button and link up your posts below. Please use a direct link. And be sure to return next week!
[inlinkz_linkup id=560256]