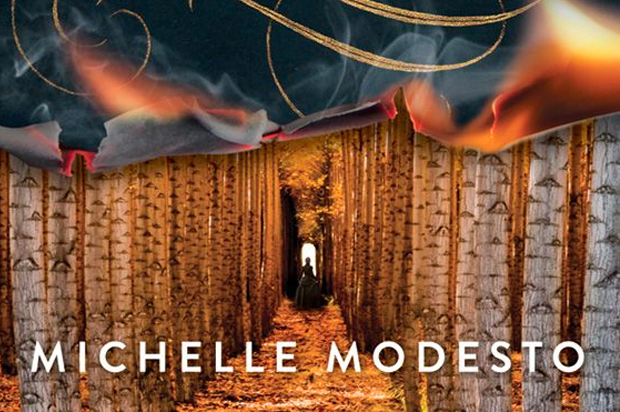 Michelle Modesto's debut, REVENGE AND THE WILD, is one of our all-time favorites. With cannibalism, a sprinkling of magic, and a protagonist who's her own villain at times, it's a wild ride full of revenge (see what I did there?). And it's weird. I love weird. Oh, and it's a western. The writing flows beautifully, and I just have all the love for it! Read my review for the book here.
Today, we're thrilled to have Michelle on the blog with a little Q&A, thanks to Rockstar Book Tours, plus a giveaway!
Onward!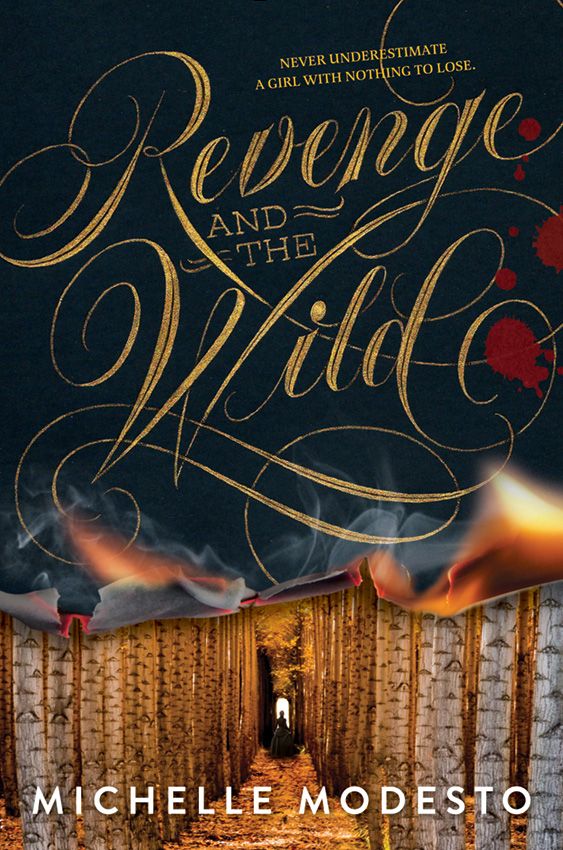 REVENGE AND THE WILD
Michelle Modesto
384 pages
Publisher: Balzer + Bray (HarperTeen)
Release Date: February 2nd, 2016
The two-bit town of Rogue City is a lawless place, full of dark magic and saloon brawls, monsters and six-shooters. But it's perfect for seventeen-year-old Westie, the notorious adopted daughter of local inventor Nigel Butler.

Westie was only a child when she lost her arm and her family to cannibals on the wagon trail. Nine years later, Westie may seem fearsome with her foul-mouthed tough exterior and the powerful mechanical arm built for her by Nigel, but the memory of her past still haunts her. She's determined to make the killers pay for their crimes—and there's nothing to stop her except her own reckless ways.

But Westie's search ceases when a wealthy family comes to town looking to invest in Nigel's latest invention, a machine that can harvest magic from gold—which Rogue City desperately needs as the magic wards that surround the city start to fail. There's only one problem: the investors look exactly like the family who murdered Westie's kin. With the help of Nigel's handsome but scarred young assistant, Alistair, Westie sets out to prove their guilt. But if she's not careful, her desire for revenge could cost her the family she has now.

This thrilling novel is a remarkable tale of danger and discovery, from debut author Michelle Modesto.
Hafsah: Hi Michelle! Thanks for stopping by IceyBooks! You know how much I lovvvved your fabulous debut, and I can't wait to get some insight into your process — where did you get the idea for REVENGE AND THE WILD?
Michelle: Hi! I'd wanted to write a weird western for a long time. It's a fantasy subgenre I've loved forever. Stephen King's Dark Tower series, Cormac McCarthy's Blood Meridian, and Joe R. Lansdale were some of my favorites as a teen. It was really intimidating trying to blend genres—not a very popular thing to do, and definitely not easy. I started several time, but couldn't get into the story so I set it aside to work on other things. Nothing was working and I was getting restless and irritated. It was one of those moments I think every writer has, when they hate every single word they type and want to take a torch to their computer. After a drive through Truckee, where the Donner Party was stranded, the idea to add cannibals came to life and I started getting excited about the story again. I then took several of my WIPs (a paranormal and steampunk) and blended them together.
Hafsah: Was there a particular line from the book that you loved but had to remove from the final iteration? Can you share it with us?
Michelle: I try not to get too attached to words. It prevents me from seeing the big picture. But there was a brothel scene that I was a little sad to see go—though, in hindsight, I have to admit it was a bit much. It involved Costin and a group of armless dancing girls who looked a lot like Westie.
Hafsah: As a designer, I'm always curious about reactions to designs. What was your initial reaction when you first set eyes on your fantabulous cover?
Michelle: I was so in love with the cover the moment I saw it. The lettering, the fire, blood, the girl in the forest—it was all so perfect and captured the feeling of the book better than I could've imagined. There were a few tweaks here and there and then the smoke was added. It just kept getting better and better. I haven't seen anything like it. I'm always proud to show it off.
Hafsah: I loved everything about REVENGE AND THE WILD: the characters, the world-building, the plot. What was the hardest part for you, when writing the story?
Michelle: I'm so happy you enjoyed it! The most difficult part for me was writing the ending. I think I rewrote the ending five or six times before I went out on submission to agents and then several more times with my editor.
Hafsah: Tell us a little bit about how you signed with your agent, please!
Michelle: Signing with my agent (John Cusick) was probably the most exciting part of the publishing process. It's when I knew all of the hard work and stress had finally paid off. He was the first agent I thought about when I was ready to start submitting R&TW, the first agent I sent it to, and the first to get back to me with an offer of representation. I have a hard time remembering all the details of the conversation during the call because my mind was spinning. I was trying so hard not to lose my chill and be all pro, but I kept laughing. I'm ridiculous on the phone in general, but when it comes to important conversations, I'm a flaming hot mess. Honestly, I'm surprised he even wanted to work with me after that, but I'm so glad he did. He's the best.
Hafsah: And lastly, list three upcoming YA releases you cannot wait to read!
Michelle: Courtney Alameda's PITCH DARK sounds amazing! I'm so into space novels right now.
Rahul Kanakia's ENTER TITLE HERE. I've heard so many good things, I need to read it for myself.
Carrie Gordon Watson's ASCENDING THE BONEYARD. A local author and her novel sounds wonderfully weird—I'm all about weird.
About the Author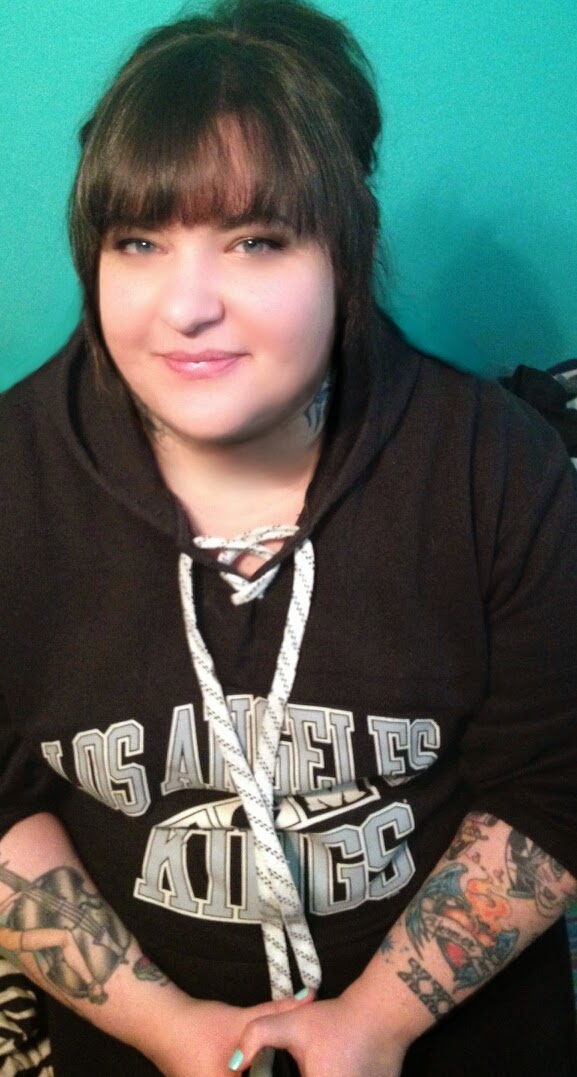 Michelle Modesto is a writer, hockey fanatic, lover of most art forms, terrible cook and her social skills aren't that great either. Her debut YA novel, REVENGE AND THE WILD comes out from Balzer + Bray/HarperCollins, early 2016. She lives in Northern California in a double-wide mobile asylum with two mastiffs who don't listen to her and two teenagers who also don't listen to her.
The Giveaway
We've got an awesome giveaway for you! Ten lucky readers will snag finished copies of REVENGE AND THE WILD. Just fill out the Rafflecopter to enter. Good luck!