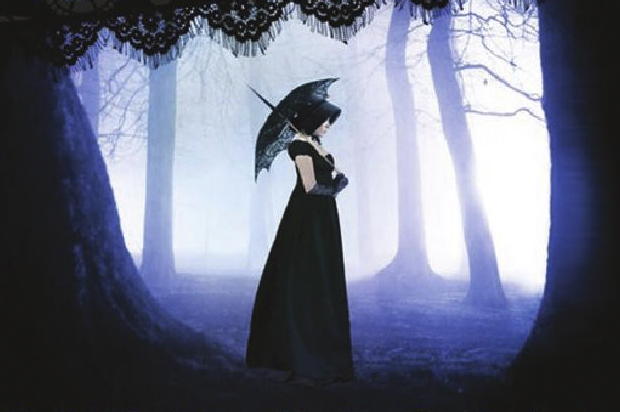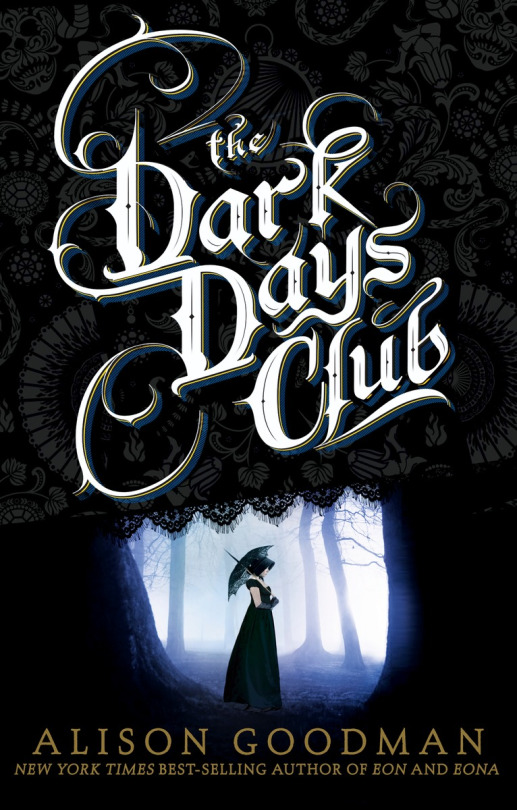 THE DARK DAYS CLUB
Alison Goodman
496 pages
Publisher: Penguin
Release Date: January 26th, 2016
Source: ARC
Rating: MORE THAN LOVED
New York Times bestseller Alison Goodman's eagerly awaited new project: a Regency adventure starring a stylish and intrepid demon-hunter!

London, April 1812. On the eve of eighteen-year-old Lady Helen Wrexhall's presentation to the queen, one of her family's housemaids disappears-and Helen is drawn into the shadows of Regency London. There, she meets Lord Carlston, one of the few who can stop the perpetrators: a cabal of demons infiltrating every level of society. Dare she ask for his help, when his reputation is almost as black as his lingering eyes? And will her intelligence and headstrong curiosity wind up leading them into a death trap?
No matter how hard I've pondered this question, there just hasn't been a time when I loved a book so fiercely. So obsessively.
I sincerely hope the feeling passes, because it's starting to scare me.
This love I hold for Alison Goodman's THE DARK DAYS CLUB, the first novel in a trilogy. My first novel by the acclaimed author of the Eon duology.
THE DARK DAYS CLUB combines a plethora of my favorite things–historical fiction, Regency England, dark fantasy, older characters, and the beginnings of a deliciously slow-burn romance–in one hefty tome that I lamented finishing too soon.
Goodman's research is evident in the lush descriptions, high attention to details, and the richness of her writing.
The characters leaped out of the pages, stunning and well-done. I adored Helen and her brilliant mind, an asset during a time when female intelligence was scorned upon. I loved stoic Carlston, with his irritating half smile. I loved Andrew, Helen's brother who cares so much for her and her safety. I loved her aunt, who could have easily been an 'evil stepmother', but treated Helen as her own daughter. I loved Darby, her maidservant, whose friendship with Helen blossomed as the chapters progressed.
The relationships were by far my favorite part of the novel. The one between Helen and her brother. Helen and Darby. Helen and her aunt. I absolutely loved the budding romance between the Helen and Lord Carlston. There was just something about the promise of a slow-burn romance that stood out to me. Perhaps it's because they're both older, 18 and 25, or perhaps it was the very little we were given that has me craving more. Perhaps it's because of the era, where nearly everything was deemed improper. Perhaps it's because Carlston was so passionate about his work that it was simply delightful to see him warming up to Helen as more than just a mentor.
The plot was equally good, the pacing delicious. It was slow, yes, but I savored every word. I've been known to skim at times, but I rarely did so in THE DARK DAYS CLUB. And I've re-read so many scenes that I'm afraid I'm starting to memorize them.
I loved that despite the historical setting combined with fantasy, I never found myself confused. The magical element was introduced slowly and without any room for head-scratching or confused pauses. It was straightforward and well-done. We were eased into the world as if we've been there all along.
My only gripe would have to be the fat-shaming, which is thankfully limited to half a page. There's a minor character known fondly as 'Pug', and the name itself sounds insulting. She's a bit on the heavier side, and the descriptions depict her plumpness as comical, which is even more insulting, despite there not being any ill-will on Helen's part. The depictions might have been fitting for the time, but I believe the book could have gone without it. Fat-shaming is still fat-shaming, no matter the era.
The ending wasn't a cliffhanger, thankfully, though the story hasn't ended and we already know a little bit about what book two will bring. I'm sure a cliffhanger would have been the death of me. I'm suffering enough as it is!
All in all, I can't describe my love for this book nearly enough. I've been desperately trying to find something similar or something that will fade THE DARK DAYS CLUB to memory, but nothing seems to compete. All I can do is wait for the sequel. Twelve months of suffering can't be too long, can it?
Download a THE DARK DAYS CLUB wallpaper while you're here!
About the Author
Alison is the author of the upcoming Lady Helen series, a trilogy of historical supernatural adventures set in the Regency. The first book–The Dark Days Club–is due for release in January 2016. Alison is best known for her New York Times bestselling fantasy duololgy EON and EONA, and her ability to dance a mean English contra-dance. She also writes award winning science fiction and crime fiction, and lives with her lovely husband and their machiavellian Jack Russell Terrier in Melbourne, Australia.
Win a Copy of the book!
I loved THE DARK DAYS CLUB so much, I'm sharing the love. One lucky internationally entrant will snag a pre-order of Alison Goodman's latest. Just fill out the Rafflecopter below and hold tight until 1/23! Believe me, you need this book. Good luck!