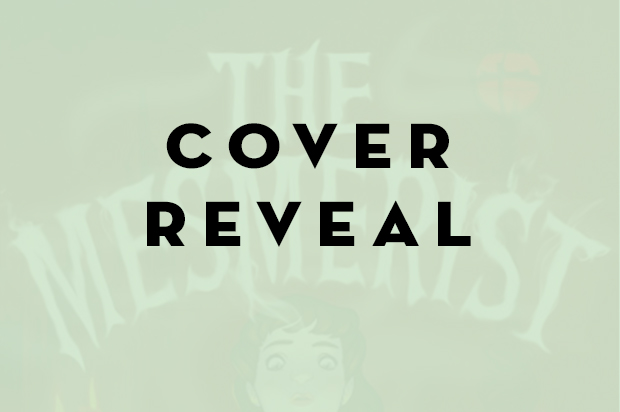 Exciting news! We're hosting the exclusive cover reveal for Ronald L. Smith's second novel, THE MESMERIST (February 2017, Clarion/HMH Books). It sounds pretty brilliant, and the cover, illustrated by Lisa K Weber, is pretty awesome, too. Here's what Ron had to say about the cover:
"I love Lisa's graphic style and sense of mystery. The full cover jacket has the London cityscape in it, with fog and mist to provide a lot of spookiness.

The Ouija board is awesome and love all the details. And the skull, of course!"
So what are you waiting for? Drink in that synopsis, and when you're shivering, scroll down and take in the cover. Be sure to enter for a chance to win a copy, too!
Thirteen-year-old Jessamine Grace and her mother make a living as sham spiritualists—until they discover that Jess is a mesmerist and that she really can talk to the dead.

Soon she is plunged into the dark world of Victorian London's supernatural underbelly and learns that the city is under attack by ghouls, monsters, and spirit summoners.

Can Jess fight these powerful forces? And will the group of strange children with mysterious powers she befriends be able to help?
As shy, proper Jess transforms into a brave warrior, she uncovers terrifying truths about the hidden battle between good and evil, about her family, and about herself.

Dickens meets Stephen King meets Ransom Riggs in this chillingly suspenseful middle grade Victorian Gothic horror novel from the award-winning author of Hoodoo.

Add it to Goodreads
Pre-order it via Amazon
I grew up on Air Force bases and have lived in Japan, Maine, Alabama, Michigan, South Carolina, Delaware, Washington, DC, Illinois and a bunch of other places I don't remember. After reading Ray Bradbury's R is for Rocket and Eleanor Cameron's Wonderful Flight to the Mushroom Planet I fell in love with books.

I haven't stopped reading since.

HOODOO is my debut middle-grade novel. My second novel, THE MESMERIST, is tentatively scheduled for a 2016 release.

My work is represented by Adriann Ranta of Foundry Literary + Media.
What do you think? Isn't it gorgeous? I love the colors!
The Giveaway
Thanks to Ron and Clarion/Houghton Mifflin Harcourt, we have one ARC of THE MESMERIST for a lucky US/Canada reader of IceyBooks. Prize will ship when available. Just fill out the Rafflecopter below. Good luck!