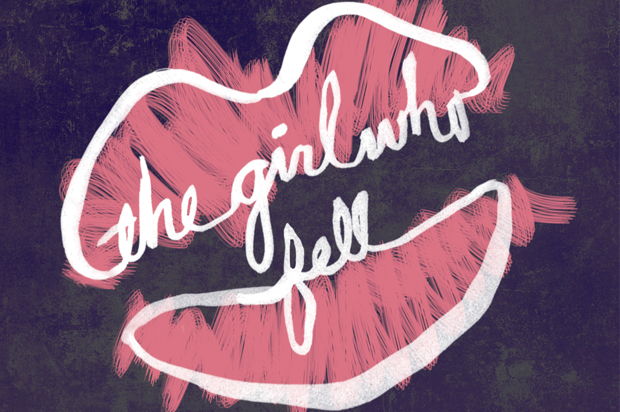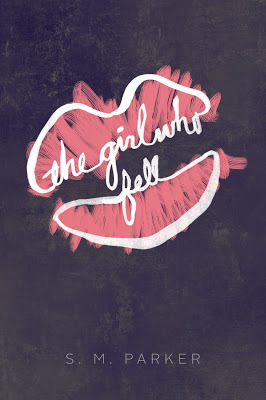 THE GIRL WHO FELL
Shannon M. Parker
368 pages
Publisher: Simon Pulse
Release Date: March 1st, 2016
Source: eARC
Rating: REALLY LIKED
His obsession.
Her fall.

Zephyr is focused. Focused on leading her team to the field hockey state championship and leaving her small town for her dream school, Boston College.

But love has a way of changing things.

Enter the new boy in school: the hockey team's starting goaltender, Alec. He's cute, charming, and most important, Alec doesn't judge Zephyr. He understands her fears and insecurities—he even shares them. Soon, their relationship becomes something bigger than Zephyr, something she can't control, something she doesn't want to control.

Zephyr swears it must be love. Because love is powerful, and overwhelming, and … terrifying?

But love shouldn't make you abandon your dreams, or push your friends away. And love shouldn't make you feel guilty—or worse, ashamed.

So when Zephyr finally begins to see Alec for who he really is, she knows it's time to take back control of her life.

If she waits any longer, it may be too late.
Suspenseful. Dark. Captivating.
Those three words accurately sum up THE GIRL WHO FELL. I couldn't flip the pages fast enough, nor could I get enough of the lovely and unlovely characters.
I've started reading a lot of contemporaries as of late, but even then the books are usually light — things that deal with not so important matters and end with a happily ever after. I save the darkness for fantasies. THE GIRL WHO FELL is the first contemporary book I've read that deals with real-life troubles and captivated me from the very first page.
The first chapter is actually a snippet from the final pages, so we get the suspenseful vibes right from the start. The second chapter starts off from before she met Alec, the boy of her downfall. While I get why the synopsis tells that this is a book about obsession and over-controlling people, I feel like the suspense would've been even greater if we hadn't known what was happening. We could have actually been in Zephyr's shoes instead of groaning at her choices, because we already knew what was happening.
So I'm just going to say that this book might not be for some people. While I loved it A LOT, I have a feeling some people won't. I've already read a few Goodreads reviews saying that Zephyr was incredibly blind to the signs around her and made some dumb choices. But if you had actually been in her shoes, you wouldn't have noticed all the obvious signs — you would have been as oblivious as she was. And it's a scary thing.
Despite knowing what was going on, I could still understand why Zephyr was making those choices — her voice was reasonable and it was easy to understand her motives. From the start, I knew everything wrong was happening because of Alec, but there were still times where I found him adorable and sweet. It was hard not to love him. And that's another scary thing.
Zephyr was an interesting character and I loved how she was an amazing athlete, not something we see enough of in YA contemporaries. She was smart, love-able, and she makes a lot of mistakes — the mistakes are incredibly big ones and while there were a lot of times when I wanted to scream at Zephyr, her voice was powerful enough that I completely understood why she did what she did. She was a regular teenage girl: all of us could make those same mistakes. It was very, very realistic.
The pacing is incredibly slow in Shannon Parker's debut, but in a good way. It built up the suspense and made me nervous and excited and scared, a mess of emotions hurdling through me all at once. It was incredibly well-written and I couldn't get enough of it. It just makes me wish I hadn't devoured it so fast.
THE GIRL WHO FELL was a novel that had me tapping the screen faster than possible (hey, it was an ebook) and kept me on the edge of my seat — it was heartbreaking, it was dark, it was incredible. I sure hope you enjoy it as much as I did.
About the Author
Shannon Parker lives on the Atlantic coast in a house full of boys. She's traveled to over three dozen countries and has a few dozen more to go. She works in education and can usually be found rescuing dogs, chickens, old houses and wooden boats. Shannon has a weakness for chocolate chip cookies and ridiculous laughter—ideally, at the same time. The Girl Who Fell is her first novel. Find her at www.shannonmparker.com