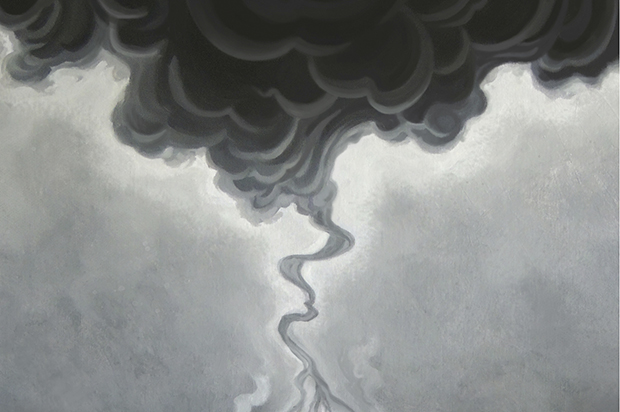 Hello, friends! Today, we're thrilled to have Kathleen Burkinshaw on the blog with a little Q&A about her upcoming debut, THE LAST CHERRY BLOSSOM. We've got a giveaway for an ARC, too, so you'll want to stick with us til the end. Read on!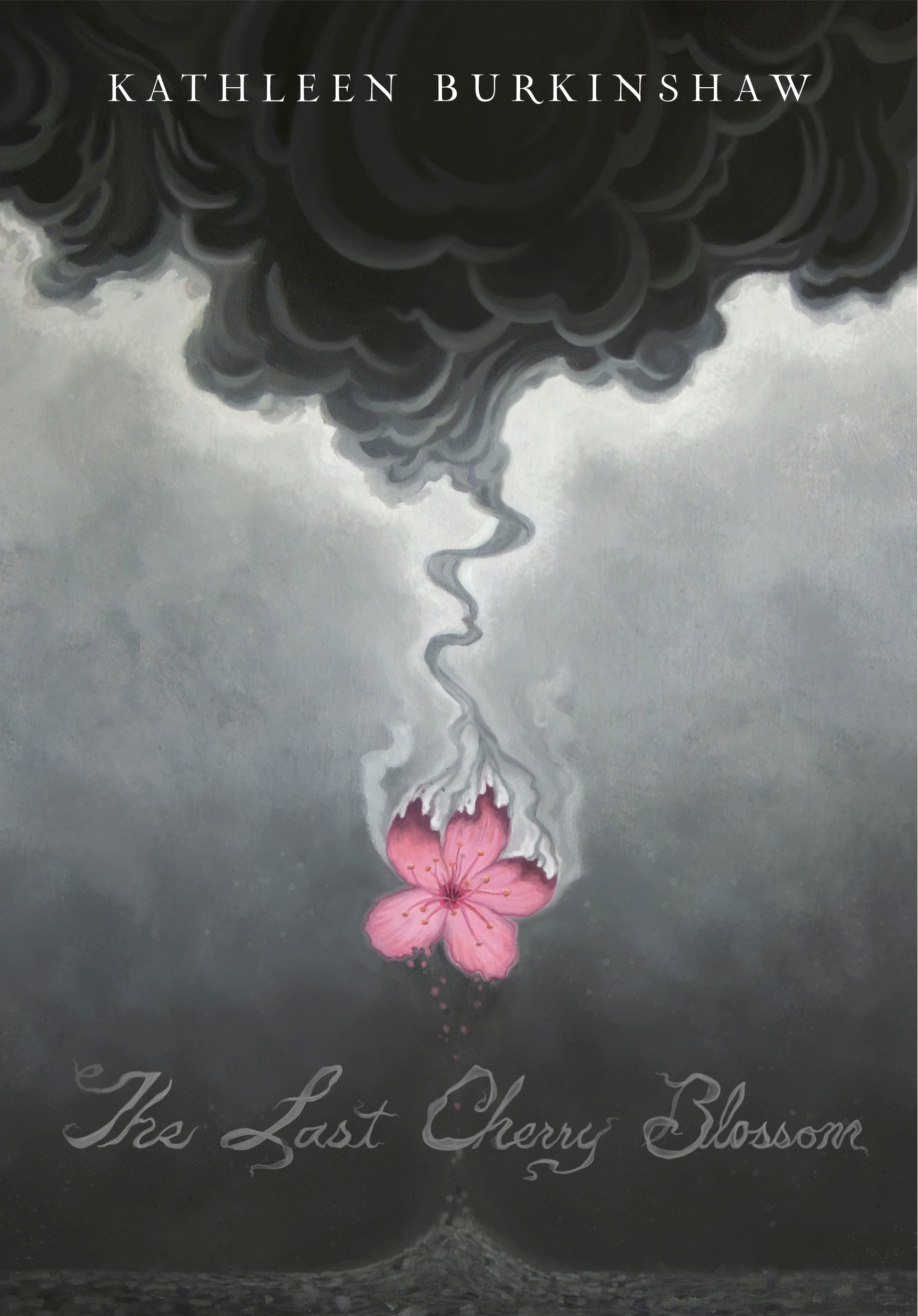 Yuriko was happy growing up in Hiroshima when it was just her and Papa. But her aunt Kimiko and her cousin Genji are living with them now, and the family is only getting bigger with talk of a double marriage! And while things are changing at home, the world beyond their doors is even more unpredictable. World War II is coming to an end, and Japan's fate is not entirely clear, with any battle losses being hidden from its people. Yuriko is used to the sirens and the air-raid drills, but things start to feel more real when the neighbors who have left to fight stop coming home. When the bomb hits Hiroshima, it's through Yuriko's twelve-year-old eyes that we witness the devastation and horror.

This is a story that offers young readers insight into how children lived during the war, while also introducing them to Japanese culture. Based loosely on author Kathleen Burkinshaw's mother's firsthand experience surviving the atomic bombing of Hiroshima, The Last Cherry Blossom hopes to warn readers of the immense damage nuclear war can bring, while reminding them that the "enemy" in any war is often not so different from ourselves.
Hafsah: Thanks for stopping by IceyBooks! Please tell us a little bit about THE LAST CHERRY BLOSSOM.
Kathleen: I'm happy to be here. Thanks for having me.
The Last Cherry Blossom gives a glimpse into 12 year old Yuriko's daily life in Hiroshima during the last year of World War II. A shocking family secret is revealed and as Yuriko gets closer to the truth, a bright flash of light on a clear August day threatens to destroy her sense of what she cherishes most. I'm honored to say it's based on my mother's life and August 6th experience in Hiroshima.
Hafsah: THE LAST CHERRY BLOSSOM is historical fiction—was there a lot of work involved in getting your facts historically accurate?
Kathleen: YES! :) My mom had given me information about her life during WWII. In addition to that, I wanted to state correctly what was happening in Japan at that time, as well as representing the Japanese culture. I researched various websites, and read many, many, many books. Last summer, we went to Japan to honor my mother at the Hiroshima Memorial Wall (sadly she passed away in January 2015-but she did know the novel would be published). The museum had so much information. But all my research could never compare to standing on the same ground that she had, knowing the horror she witnessed, and feeling a heart breaking sadness for her and all the victims.

Hafsah: What is your favorite genre to read? Name three of your favorites in the genre, too!
Kathleen: Historical Fiction( if some mystery aspect to it, that's a bonus) THE STORYTELLER by Jodi Picoult WEEDFLOWER by Cynthia Kadohata and I'm looking forward to finding new favorites among the Sweet Sixteen debut authors!
Hafsah: What were your thoughts on the cover for THE LAST CHERRY BLOSSOM when it first arrived in your inbox?
Kathleen: When I first opened the email from my editor and saw Katy Betz's cover art, one word-Stunning! It is not what I would have ever thought of, but Katy's interpretation of beauty that can come from the ashes suited it perfectly!

Hafsah: Can you tell us a little bit about how you signed with your agent?
Kathleen: At the 2012 SCBWI Carolinas fall conference I had signed up for a 20 page critique with Anna Olswanger, Olswanger Literary, LLC. She gave me such wonderful suggestions, as well as what worked and what didn't. There was no offer of representation, though. Fast forward a few months and the author of a book I was reading for a book club had thanked Anna in her Acknowledgements. That prompted me to send an email to her and ask if she would mind looking at the changes I made based on her critique. She agreed to look at the first couple chapters. We then talked on the phone and she sent back more comments we did this over 6 months of many rewrites. In August of 2013 she offered to represent me.
About the Author
Kathleen Burkinshaw resides in Charlotte, NC. She's a wife, mom to a daughter in college, and dreading the reality of being an empty nester (most of the time), and owns a dog who is a kitchen ninja. She also advocates for Reflex Sympathetic Dystrophy research. Writing has given her an outlet for her daily struggle with chronic pain. Writing Historical Fiction satisfies her OCD tendencies to research anything and everything.

Kathleen's debut novel, THE LAST CHERRY BLOSSOM (Sky Pony Press, August 4, 2016), is upper middle grade historical fiction. THE LAST CHERRY BLOSSOM gives a glimpse into a 12 year old girl's daily life in Hiroshima during the last year of World War II. Shocking family secrets are revealed just as her entire world is about to ignite and become a shadow of what it had been. This historical fiction novel is based on her mother's life in Hiroshima.
The Giveaway
Thanks to Kathleen, one lucky reader of IceyBooks will take home an ARC! Just fill out the Rafflecopter to enter. Good luck!