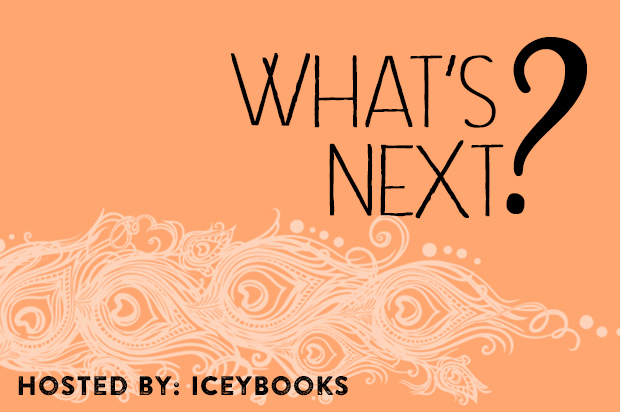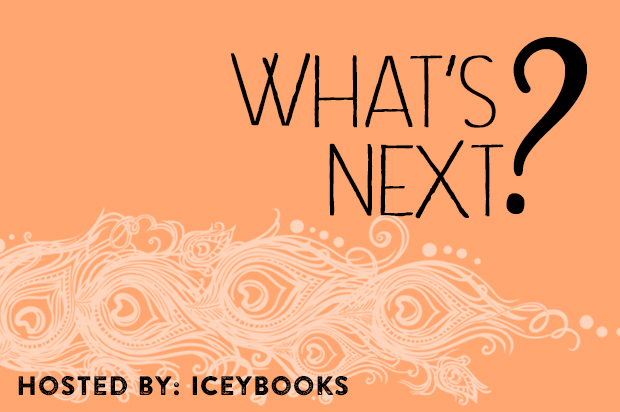 Hi everyone! Welcome to the another week of What's Next?!
Click here to read more about the meme and be sure to link up your posts below.
Here are a few books I have to (or want to!) read soon. Which first?
From New York Times bestselling author Suzanne Young comes a heartrending new novel about a girl struggling to deal with anger issues while taking care of her younger brother with special needs.

"Anger-management issues."

That's how they classified Savannah Sutton after she stuck a pencil in her ex-boyfriend's hand because he mocked her little brother, Evan, for being disabled. That's why they sent her to Brooks Academy—an alternative high school that's used as a temporary detention center.

The days at Brooks are miserable, but at home, life is far more bleak. Savvy's struggling to take care of her brother since her mom left years ago, and her alcoholic dad can't be bothered. Life with Evan is a constant challenge, but he's also the most important person in the world to Savvy.

Then there's Cameron, a new student at Brooks with issues of his own; a guy from a perfect family that Savvy thought only existed on TV. Cameron seems determined to break through every one of the walls Savvy's built around herself, except if she lets herself trust him, it could make everything she's worked so hard for fall apart in an instant.

And with her aunt seeking custody of her brother and her ex-boyfriend seeking revenge, Savvy's fighting to hold all the pieces together. But she's not sure how much tighter she can be pulled before she breaks completely.
Cameron Smith attends an elite boarding school and has just been accepted to Princeton University alongside his beautiful girlfriend, Claire. Life for Cameron would be perfect, except that Cameron Smith is actually Skip O'Rourke, and Skip O'Rourke ran away from his grifter family four years ago…along with $100,000 of their "earnings" (because starting a new life is not cheap). But when his uncle Wonderful tracks him down, Skip's given an ultimatum: come back to the family for one last con, or say good-bye to life as Cameron.

"One last con" is easier said than done when Skip's family is just as merciless (and just as manipulative) as they've always been, and everyone around him is lying. Skip may have given up on crime, but there's one lesson he hasn't forgotten: always know your mark. And if you don't know who your mark is . . . it's probably you.

Witty and irresistibly readable, this standout debut will always keep you guessing.
"Katelyn Ogden was a lot of things, but she wasn't particularly explosive, in any sense of the word."

Mara Carlyle's senior year at Covington High in suburban New Jersey is going on as normally as could be expected, until the day—wa-bam!—fellow senior Katelyn Ogden explodes during third period pre-calc. Katelyn is the first, but she won't be the last senior to spontaneously combust without warning or explanation. The body count grows and the search is on for a reason—Terrorism! Drugs! Homosexuality! Government conspiracy!—while the seniors continue to pop like balloons.

Mara narrates the end of their world as she knows it with tell-it-like-it-is insight as she tries to make it to graduation in one piece through an explosive year punctuated by romance, quarantine, lifelong friendship, hallucinogenic mushrooms, bloggers, ice cream trucks, "Snooze Button™," Bon Jovi, and the filthiest language you've ever heard the President of the United States use over Skype.
So, what should I read next?
Do you want to participate in What's Next? Grab a button and link up your posts below. Please use a direct link. And be sure to return next week!
[inlinkz_linkup id=648594]