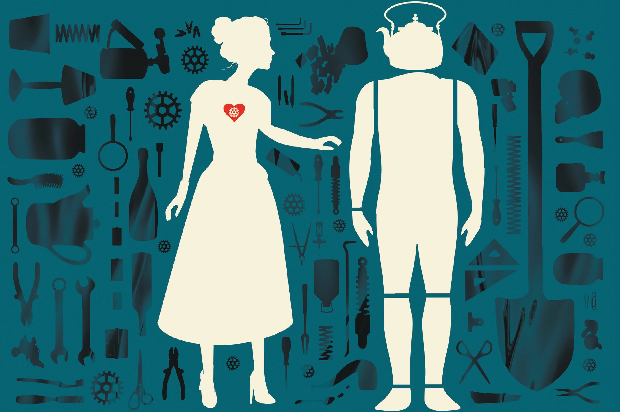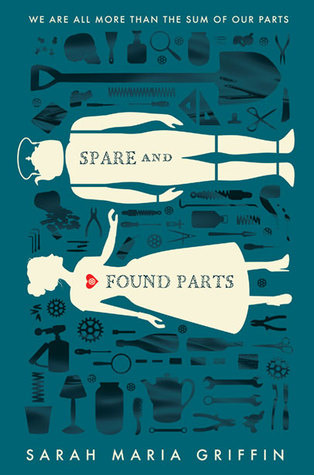 SPARE AND FOUND PARTS
Sarah Maria Griffin
416 pages
Publisher: Greenwillow
Release Date: October 4th, 2016
Source: ARC
Rating: OKAY
Nell Crane has always been an outsider. In a city devastated by an epidemic, where survivors are all missing parts—an arm, a leg, an eye—her father is the famed scientist who created the biomechanical limbs everyone now uses. But Nell is the only one whose mechanical piece is on the inside: her heart. Since the childhood operation, she has ticked. Like a clock, like a bomb. As her community rebuilds, everyone is expected to contribute to the society's good . . . but how can Nell live up to her father's revolutionary idea when she has none of her own?

Then she finds a mannequin hand while salvaging on the beach—the first boy's hand she's ever held—and inspiration strikes. Can Nell build her own companion in a world that fears advanced technology? The deeper she sinks into this plan, the more she learns about her city—and her father, who is hiding secret experiments of his own.
BUY THE BOOK
Add it to Goodreads
SPARE AND FOUND PARTS was a debut that I found interesting with its intricate world-building and various characters, but at the same time it dragged on and on far too much.
SPARE AND FOUND PARTS has a lot of beautiful descriptions that tended to go over the top in some scenes, enough to make me skip several paragraphs just to get on with it. I'm not the type of reader who enjoys writing with a ton of beautiful details, or purple prose, but I do know that some people really love those things, so there's a good chance you might love the descriptive writing.
The characters, on the other hand were detailed enough to make me love and hate them. They were interesting without being boring and they were all vastly different. Nell, our main character, was brilliant and annoying at the same time. I hated how rude she was to everyone, being as she didn't like people, and expected them all to kiss up to her by the end, and how she used them for her own gain and never cared how they felt. Sometimes I understood her reasons, but other times she took it way too far. I did love how her mind worked though, the things she managed to dream up and the hope she had for the future. Nell's one fleshed out character, that's for sure.
Nell doesn't have the best relationship with her father, Julian, though they did get along well and her father plays a fairly major role in the book. I couldn't decide if I liked his character or not due to his actions, but that's something you'll have to decide for yourself.
The story line was perhaps my favorite: I haven't read many books where the main character sets out to create an android in a post-tech world. It was thrilling and interesting and watching Nell create her robot was incredible.
There honestly isn't much for me to say about this book because it's actually pretty short if you take out all the pretty writing and… the parts where absolutely nothing relevant to the story happened.
The cover for SPARE AND FOUND PARTS is absolutely gorgeous, I love how different it is and THE GORGEOUSNESS.
Sarah Maria Griffin's debut was wonderful and lovely and twisted, but it just wasn't my type of book, pretty and overly detailed writing tends to bore me and it took me quite a while to finish the book because of it. If you do pick up SPARE AND FOUND PARTS, I hope you end up loving the uniqueness.
To sum SPARE AND FOUND PARTS in three GIFS: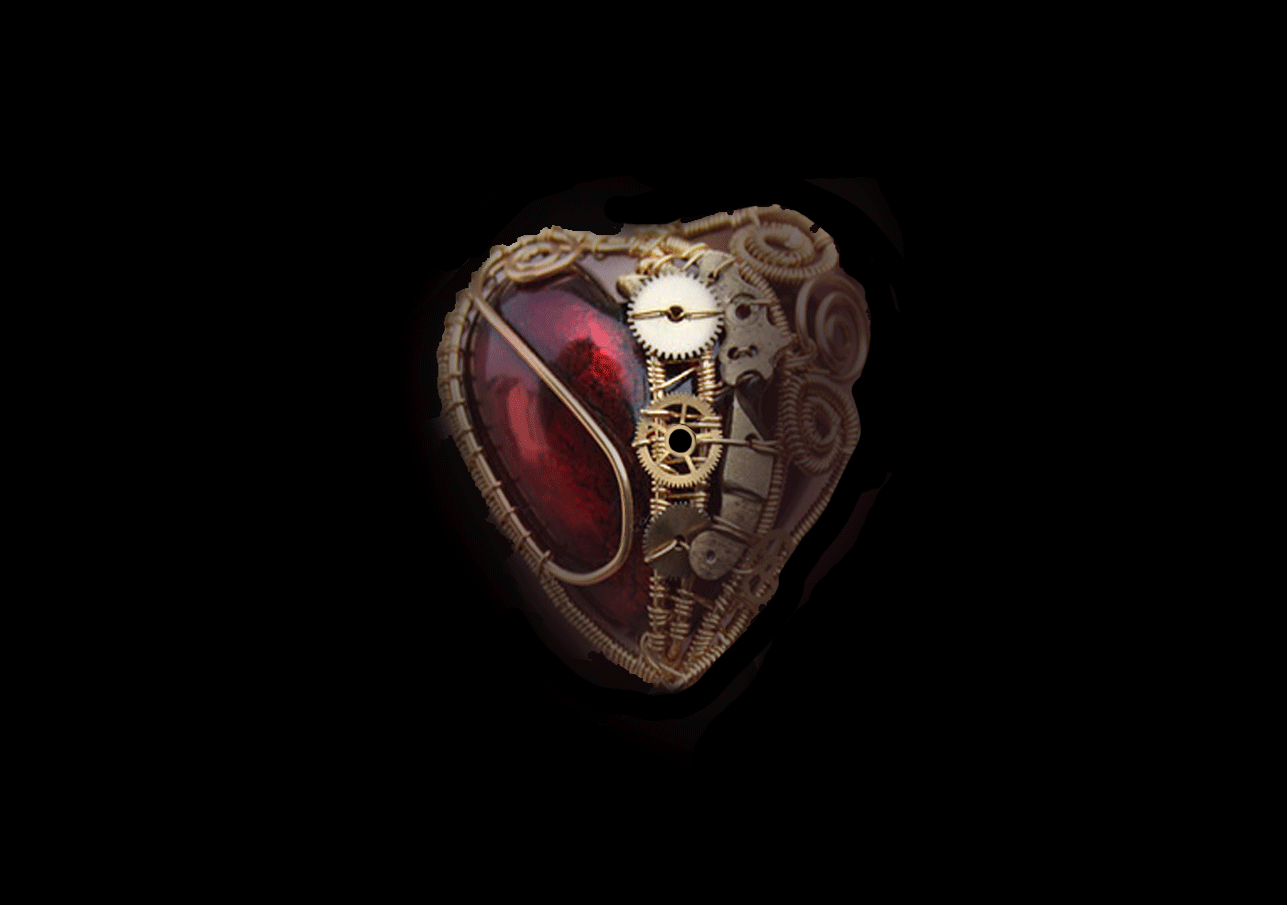 About the Author
Sarah Maria Griffin lives in Dublin, Ireland, in a small red brick house by the sea, with her husband and cat. She writes about monsters, growing up, and everything those two things have in common. Her first book, SPARE AND FOUND PARTS, is out now.