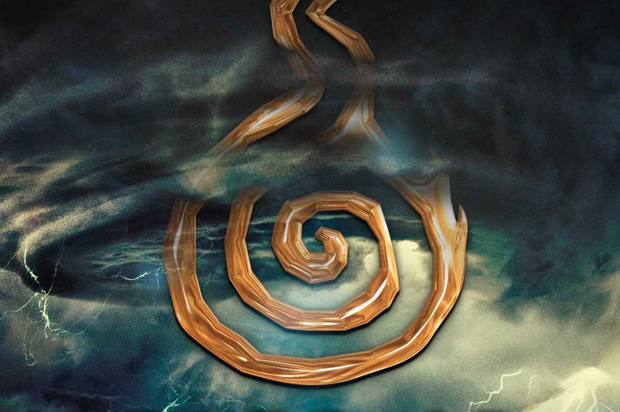 FATE OF FLAMES
Sarah Raughley
368 pages
Publisher: Simon Pulse
Release Date: November 22nd, 2016
Source: ARC
Rating: MEH
Four girls with the power to control the elements and save the world from a terrible evil must come together in the first epic novel in a brand-new series.

When Phantoms—massive beasts made from nightmares and darkness—suddenly appeared and began terrorizing the world, four girls, the Effigies, each gained a unique power to control one of the classical elements: earth, air, fire, and water. Since then, four girls across the world have continually fought against the Phantoms, fulfilling their cosmic duty. And when one Effigy dies, another girl gains her power as a replacement.

But now, with technologies in place to protect the world's major cities from Phantom attacks, the Effigies have stopped defending humanity and, instead, have become international celebrities, with their heroic feats ranked, televised, and talked about in online fandoms.

Until the day that New York City's protection against the Phantoms fails, a man seems to be able to control them by sheer force of will, and Maia, a high school student, unexpectedly becomes the Fire Effigy.

Now Maia has been thrown into battle with three girls who want nothing to do with one another. But with the first human villain that the girls have ever faced, and an army of Phantoms preparing for attack, there isn't much time for the Effigies to learn how to work together.

Can the girls take control of their destinies before the world is destroyed forever?
If there's one thing that makes me cringe more than anything else in the world, it's constant phrases of encouragement and pep talks. I'm not saying that nobody deserves encouragement every once in a while, but when every single page is filled with characters motivating (and failing) each other, it just gets really boring. And really annoying.
Honestly, that's the whole plot of the book.
Character 1 (who is supposedly fierce and epic and SUPER awesome): I can't do it. I'm not a hero :(
Main Character: NO. YOU IS A HERO. YOU IS SPECIAL. MY SISTER AND I LOVED YOU. YOU CAN DO IT.
Character 1: You were idiots for believing in me.
Main Character: DON'T SAY THAT. YOU ARE AMAZING.
Me: … when are you gonna destroy the bad guys?
I spent half the book rooting for the bad guy just so he would destroy all the heroines and their whining. Even though he was a pretty generic bad guy, who, like all bad guys, gives an epic final kill speech — giving the main character enough time to get away and save the day.
All that said, FATE OF FLAMES isn't that bad, I loved how the main character was a fangirl and was part of an online forum. Those parts were really interesting because, let's be honest, we can all connect with a superhero fangirl on Tumblr (I think it was Tumblr).
The idea for the story was really good, too: phantoms running around and four chosen girls teaming up to save the world. Even the brooding and encouragement could've been amazing. It just wasn't executed properly.
I went into FATE OF FLAMES expecting quite a lot, what with the constant hype around the interwebs, and it fell super duper short. The beginning was fairly interesting, hence why I kept reading and waiting for something exciting to happen. A lot of things weren't thought out fully either: where did the phantoms come from? How did the bad guy have the same power as the Effigies? Plus other questions that can't be mentioned without spoilers.
In the end, I really didn't like any of the characters and the only reason I finished the book was because it's been a while since I've read a book and I couldn't keep setting down everything I tried. The main character didn't have much of a character development throughout the story and the rest of the characters where stereotypical and bland. The villain's story made pretty much no sense to me and the romance fell flat.
Should you get FATE OF FLAMES? Check out the excerpt on Simon & Schuster's website here, then decide for yourself. I can say the hardcover is super gorgeous, though.
To sum FATE OF FLAMES in three GIFS: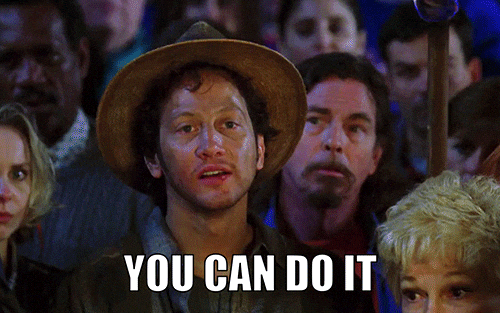 About the Author
Sarah Raughley grew up in Southern Ontario writing stories about freakish little girls with powers because she secretly wanted to be one. She is a huge fangirl of anything from manga to SF/F TV to Japanese Role Playing Games, but she will swear up and down that she was inspired by ~Jane Austin~ at book signings. On top of being a YA Writer, she is currently completing a PhD in English, because the sight of blood makes her queasy (which crossed Medical School off the list).

She is represented by The Bradford Literary Agency.