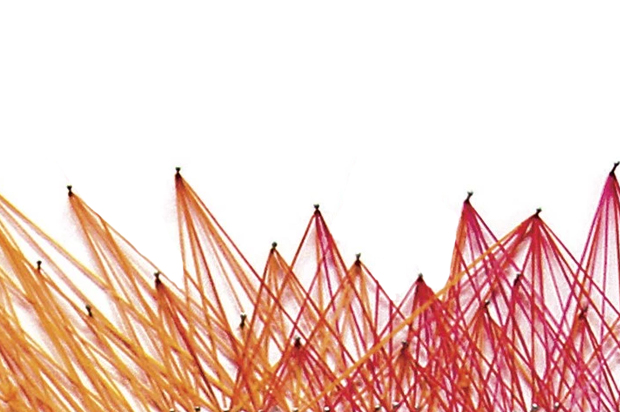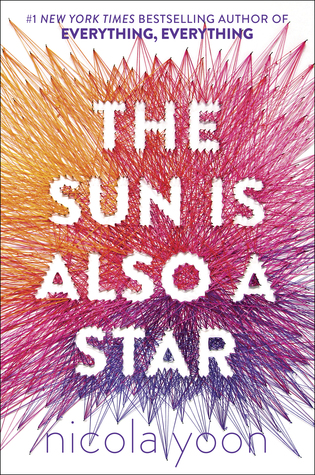 THE SUN IS ALSO A STAR
Nicola Yoon
384pages
Publisher: Delacorte Press
Release Date: November 1st, 2016
Source: ARC
Rating: LOVED
Natasha: I'm a girl who believes in science and facts. Not fate. Not destiny. Or dreams that will never come true. I'm definitely not the kind of girl who meets a cute boy on a crowded New York City street and falls in love with him. Not when my family is twelve hours away from being deported to Jamaica. Falling in love with him won't be my story.

Daniel: I've always been the good son, the good student, living up to my parents' high expectations. Never the poet. Or the dreamer. But when I see her, I forget about all that. Something about Natasha makes me think that fate has something much more extraordinary in store—for both of us.

The Universe: Every moment in our lives has brought us to this single moment. A million futures lie before us. Which one will come true?
THE SUN IS ALSO A STAR is a novel I devoured in one sitting. I'm not even exaggerating. I sat down and didn't get up until I had read the very last word. Soaking up the beauty and sadness and perfection until I was fit to bursting. It was phenomenal.
I LOVED Natasha and Daniel — their awkwardness, their special-ness, and their vast differences. I loved how Natasha viewed everything as scientifical and practical while Daniel viewed everything as dreamy and up to fate. It doesn't hurt that they were incredibly adorable together.
I JUST LOVED THEM BOTH SO MUCH, OKAY?
Alas, THE SUN IS ALSO A STAR isn't without its faults. It's pretty much insta-love. The majority of the story takes place over the span of one day and when you really think about it, it's absurd in everywhere. Honestly though, I still loved it to pieces.
Usually, I don't comment on the romance, because it's nice and lovely and whatnot. But THE SUN IS ALSO A STAR is basically Daniel trying to get Natasha to fall in love with him before the day ends. There's also some stuff on family BUT WHO CARES BECAUSE DANIEL AND NATASHA. (They are so lovely together that I keep on grinning like a fool. You'd think I was the one falling in love).
The writing was incredibly beautiful too and while the story mainly alternated between Daniel and Natasha, we also got a few scattered point of views from other characters that made the book a whole lot more unique.
And the cover. I. AM. IN. LOVE. It's so beautiful and bright and oh so pretty.
I feel like it needs to be mentioned that I had just finished CROOKED KINGDOM before I started this. Let it be known that SIX OF CROWS is my favorite duology ever and to be able to love the book I read right after CK is worth mentioning.
That being said, THE SUN IS ALSO A STAR is a book you definitely don't want to miss out on, with a cast of diverse characters, a cute romance, and family drama, Nicola Yoon's latest is enough to get you laughing, crying, and rooting for our heroines and heroes.
To sum THE SUN IS ALSO A STAR in three GIFS:
About the Author
Nicola Yoon grew up in Jamaica (the island) and Brooklyn (part of Long Island). She currently resides in Los Angeles, CA with her husband and daughter, both of whom she loves beyond all reason. Everything, Everything is her first novel.