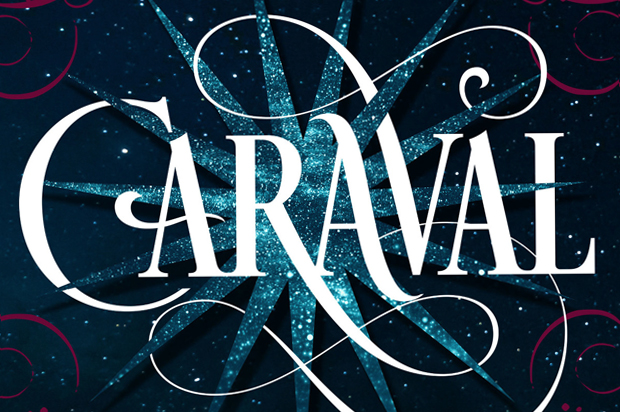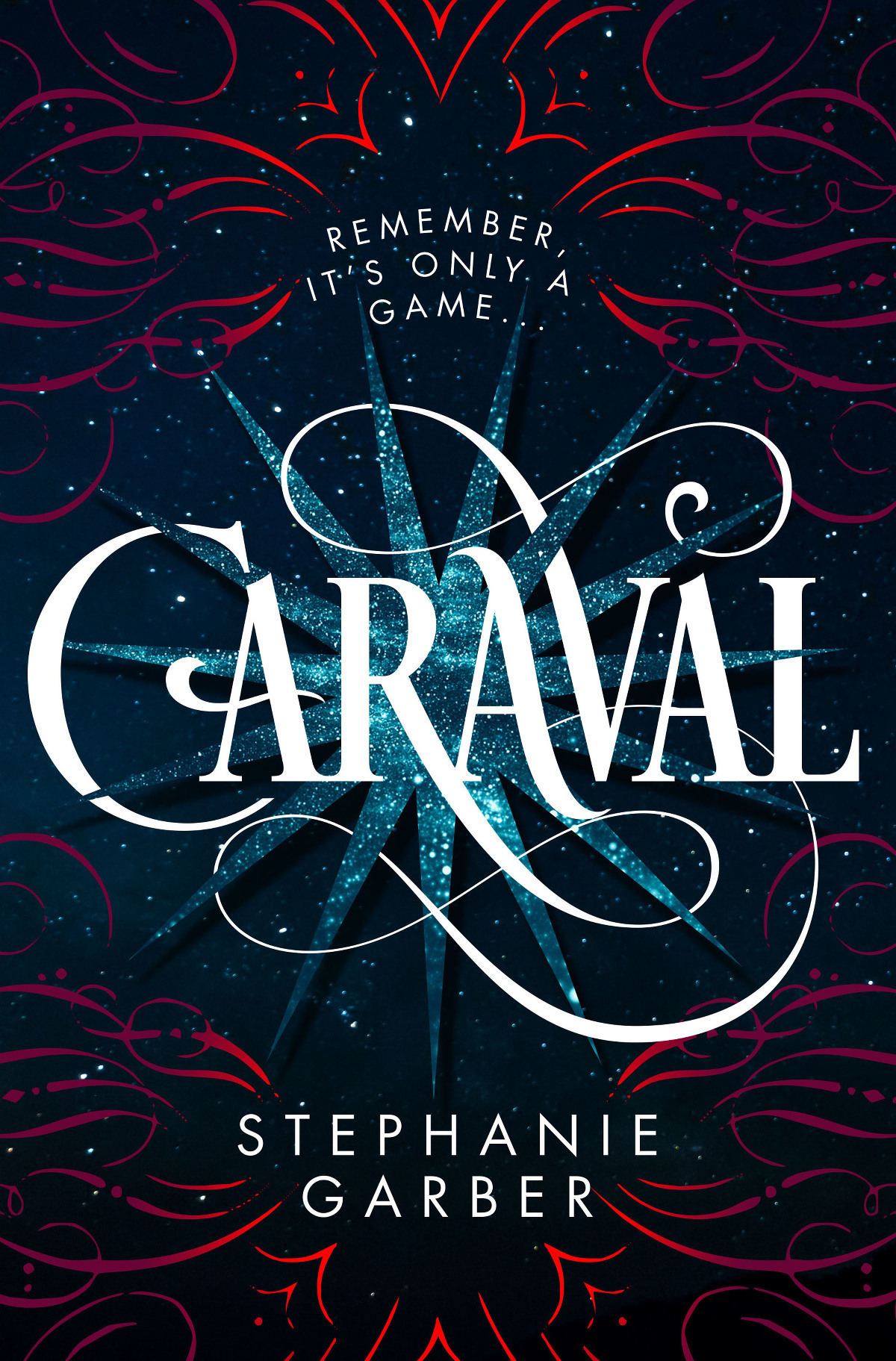 CARAVAL
Stephanie Garber
416 pages
Publisher: Flat Iron Books
Release Date: January 31, 2017
Source: ARC
Rating: LOVED
Welcome to Caraval, where nothing is quite what it seems.

Scarlett has never left the tiny isle of Trisda, pining from afar for the wonder of Caraval, a once-a-year week-long performance where the audience participates in the show.

Caraval is Magic. Mystery. Adventure. And for Scarlett and her beloved sister Tella it represents freedom and an escape from their ruthless, abusive father.

When the sisters' long-awaited invitations to Caraval finally arrive, it seems their dreams have come true. But no sooner have they arrived than Tella vanishes, kidnapped by the show's mastermind organiser, Legend.

Scarlett has been told that everything that happens during Caraval is only an elaborate performance. But nonetheless she quickly becomes enmeshed in a dangerous game of love, magic and heartbreak. And real or not, she must find Tella before the game is over, and her sister disappears forever.
I learned, very early on, that when there's anticipation and budding hype behind a book, I shouldn't get too interested.
That I shouldn't get my hopes up. Because I've been burned, again and again. And again.
But from the moment I knew a story called CARAVAL existed, I knew I needed it. A mysterious carnival and two sisters who would do anything for one another? Yes, please.
You see, I'm a sucker for sisterly love. Sibling love. The love that exists between two souls who share blood, because it's so rare that this love runs strong in today's world. I love seeing myself and my sisters in fiction, and in CARAVAL, the love between two sisters is the central vein of the story.
CARAVAL is more than that, however. CARAVAL is a bewitching tale that will ensnare you from the very first, magical page. Rich and mesmerizing, the pages are filled with a sense of dark wonder, seductive and lush at once.
And it will be very, very difficult to set down once you begin.
The world builds around you in careful brush strokes, easy to comprehend and envision with clarity. It's not an easy feat, when the world of CARAVAL is rife with whimsies to compete with those of Wonderland.
There are dresses that change depending on your mood and shops that require payment in the form of your darkest secrets. There are boutiques that are shaped like top hats and others like giant pastries. There are brooding sailors you probably shouldn't trust and mischievous sisters you shouldn't let out of sight.
CARAVAL is truly a marvelous read to behold.
The writing can be described as lovely, with a thread of darkness woven through, shadowing the words. Scarlet is perfect as the protagonist, for I saw myself in her shoes more often than once. I felt the same hesitations she did, the same wants, and I loved her all the more for it.
She was constantly battling between her feelings, for she had spent so much of her life living for her sister, and never for herself. She feels guilt for even indulging in an idea when it concerns herself. She feels responsible for anything wrong that happens to her sister.
She's the portrait of an older sister tragically upgraded to acting as a mother. I wanted her to get what she desired, despite the fact that she never acknowledged these things herself, and I absolutely love how her arc plays out in the end.
And Julian. And Dante. And Tella. And the Count. And Governor Dragna. And Nigel. Everyone. Every character who spans a chapter, or flits across a page—anyone, anyone who existed within the pages of Stephanie Garber's debut was well-done. That's the wonder of perfect writing.
CARAVAL is a thrill-ride of an adventure, full of whimsy and excitement at every page. There's never a dull moment, and I enjoyed every single word. CARAVAL is an unputdownable must-read.
About the Author
Stephanie Garber loves Disneyland because it's the one place on earth where she feels as if the fantastical stories she loves to write about could actually come to life. When she's not writing young adult fantasy, she teaches creative writing a private college in northern California. Her debut novel, Caraval, will be published by Flatiron Books/Macmillan (US) and Hodder & Stoughton (UK).