Oddly enough, there's something empowering about a new desktop wallpaper. Especially for someone like me, sitting behind a computer screen pretty much all day long. Paired with quotes from my favorite books, games, and movies, etc? The wallpaper just made itself 100% better. Meet Quote Candy. Basically eye-candy, in the form of a quote and wallpaper.
Quote Candy is back! Admittedly, on a different day than usually, because we're on the tour for Breeana Shield's fab debut: POISON'S KISS. Thanks to Rockstar Book Tours for hosting! We'll have a giveaway for you, too!
The Quote: "My freedom is no small thing."
And now for the wallpaper. Feel free to download it, pin it, share it, and of course, use it!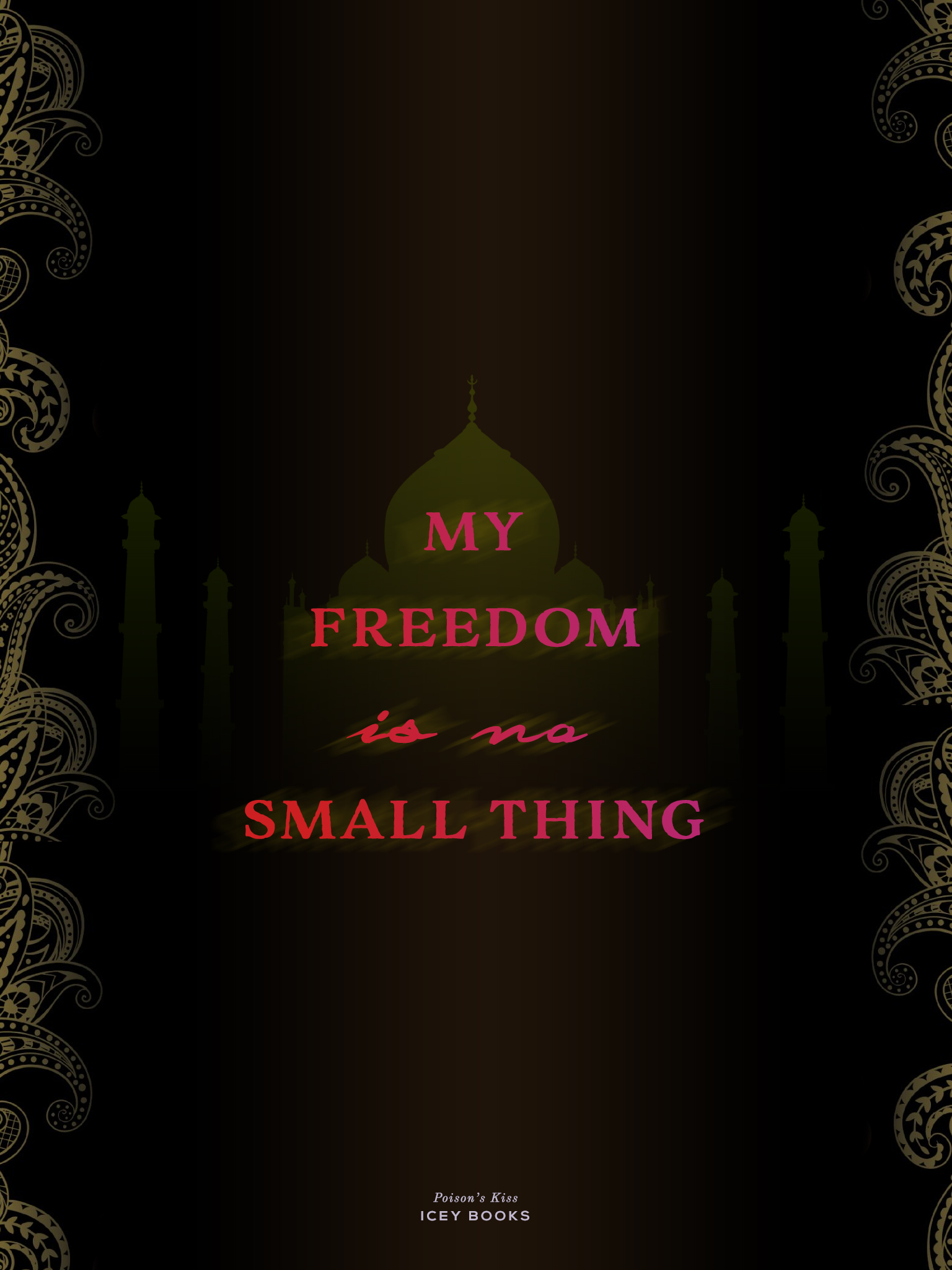 Download it:
Samsung Galaxy | iPhone 6/7 | iPhone 5/5S | iPad
1280×720 | 1440×900 | 1600×900 | 1920×1080 | 1920×1200 | 2560×1400
About the Book
A teenage assassin kills with a single kiss until she is ordered to kill the one boy she loves. This commercial YA fantasy is romantic and addictive—like a poison kiss—and will thrill fans of Sarah J. Maas and Victoria Aveyard.

Marinda has kissed dozens of boys. They all die afterward. It's a miserable life, but being a visha kanya—a poison maiden—is what she was created to do. Marinda serves the Raja by dispatching his enemies with only her lips as a weapon.

Until now, the men she was ordered to kiss have been strangers, enemies of the kingdom. Then she receives orders to kiss Deven, a boy she knows too well to be convinced he needs to die. She begins to question who she's really working for. And that is a thread that, once pulled, will unravel more than she can afford to lose.

This rich, surprising, and accessible debut is based in Indian folklore and delivers a story that will keep readers on the edge of their seats.
About the Book
Breeana Shields graduated from Brigham Young University with a BA in English. Her debut young adult fantasy, POISON'S KISS, will be released from Random House in 2017, with a sequel to follow in 2018. When she's not writing, Breeana loves reading, playing board games and spending time with her husband, three children and an extremely spoiled miniature poodle. She lives in the Pacific Northwest, where it drizzles, rains or pours nine months of the year, but then transforms into paradise during the other three. She's willing to make the trade-off.
The Giveaway
Thanks to Rockstar Book Tours and Random House, three lucky US readers will take home a hardcover of Breeana Shields's debut, POISON'S KISS. Just fill out the Rafflecopter below. Good luck!