WINDFALL
Jennifer E. Smith
432 pages
Publisher: Delacorte Press
Release Date: May 2nd, 2017
Source: ARC
Rating: LOVED
Alice doesn't believe in luck—at least, not the good kind. But she does believe in love, and for some time now, she's been pining for her best friend, Teddy. On his eighteenth birthday—just when it seems they might be on the brink of something—she buys him a lottery ticket on a lark. To their astonishment, he wins $140 million, and in an instant, everything changes.

At first, it seems like a dream come true, especially since the two of them are no strangers to misfortune. As a kid, Alice won the worst kind of lottery possible when her parents died just over a year apart from each other. And Teddy's father abandoned his family not long after that, leaving them to grapple with his gambling debts. Through it all, Teddy and Alice have leaned on each other. But now, as they negotiate the ripple effects of Teddy's newfound wealth, a gulf opens between them. And soon, the money starts to feel like more of a curse than a windfall.

As they try to find their way back to each other, Alice learns more about herself than she ever could have imagined . . . and about the unexpected ways in which luck and love sometimes intersect.
BUY THE BOOK
Add it to Goodreads
So. That was beautiful. And amazing. And incredible. And JUST ASTOUNDING ALL AROUND.
I doubt I'll be forgetting the magical-ness of WINDFALL anytime soon. I picked up this book expecting to like it and by the time I turned the last page, it's safe to say that I've fallen wildly in love with it.
The writing is simple, yet beautiful, the characters were adorable and beautiful, the plot was intensely beautiful. EVERYTHING WAS BEAUTIFUL FROM START TO FINISH, OKAY?
OKAY.
Even though the plot reads like a romance novel, it was SO MUCH more than that. It's about the family you choose, the unexpectedness of life, the new chapters of life, and the victory of being kind. It's about winning and losing and how sometimes they're both the same thing.
I LOVED all the characters. Alice was a character who I wanted to strangle more often that naught, but I still loved her like crazy. She wasn't perfect and that's probably why I liked her so much. Leo, Alice's brother-like cousin, was one I loved from the first page to the last. I'm not kidding, I started smiling every time he appeared — he was goofy and sincere and incredibly thoughtful.
Teddy was a character I had conflicted feelings about, I loved him but sometimes there were moments he was nothing but a jerk. BUT I STILL LOVE HIM. He was realistic in that he did what pretty much any eighteen-year old would do if they won the lottery, he was caring and funny and adorable.
Alice, Leo, and Teddy have the best friendship known to man and their witty conversations had me laughing out loud. Yes, I was actually laughing out loud (a feat not many books can accomplish) — just ask my siblings.
FAMILY. Alice's parents died when she was young and so she lives with her aunt and uncle. Lemme just say that I adore those two A LOT. They had their own faults but they were always there for Alice and the relationship she had with them was beautiful.
The only thing I didn't like about WINDFALL was the ending— it was just as beautiful as the rest of the story but it was waaaaaaaay too rushed. Everything happened at once and I feel like it should've been hinted throughout the story or at least been given more end-page time.
This is the first book I've ever read by Jennifer E. Smith and I'm kind of regretting that now because this was beyond amazing. Even the cover is beautiful enough to make me cry. (No, really. I keep staring at it every five seconds).
If you haven't read a book by Jennifer E. Smith, I recommend that you start now. If her other books are anything like this, you'll be mind blown. WINDFALL is a novel that I will love for years to come and one that begs for a reread.
To sum WINDFALL in three GIFS: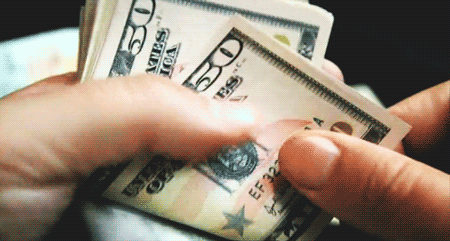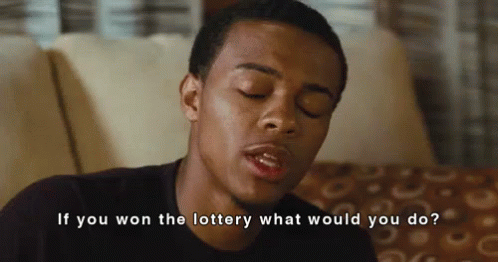 About the Author
JENNIFER E. SMITH is the author of Windfall, Hello, Goodbye, and Everything In Between, The Geography of You and Me, This Is What Happy Looks Like, The Statistical Probability of Love at First Sight, The Storm Makers, You Are Here, and The Comeback Season. She earned a master's degree in creative writing from the University of St. Andrews in Scotland, and her work has been translated into thirty-three languages. She currently lives in New York City.