Oddly enough, there's something empowering about a new desktop wallpaper. Especially for someone like me, sitting behind a computer screen pretty much all day long. Paired with quotes from my favorite books, games, and movies, etc? The wallpaper just made itself 100% better. Meet Quote Candy. Basically eye-candy, in the form of a quote and wallpaper.
Today's Quote Candy is for Aditi Khorana's lush new fantasy, THE LIBRARY OF FATES. Just look at that lovely cover! It's so simple, but the colors and subtle illustration entice, and I tried to capture the same feel with my wallpaper. Thanks so much to PenguinTeen for hosting this fab tour! I'm lucky to be a part of it.
The Quote: "I wanted to choose my own future."
And now for the wallpaper. Feel free to download it, pin it, share it, and of course, use it!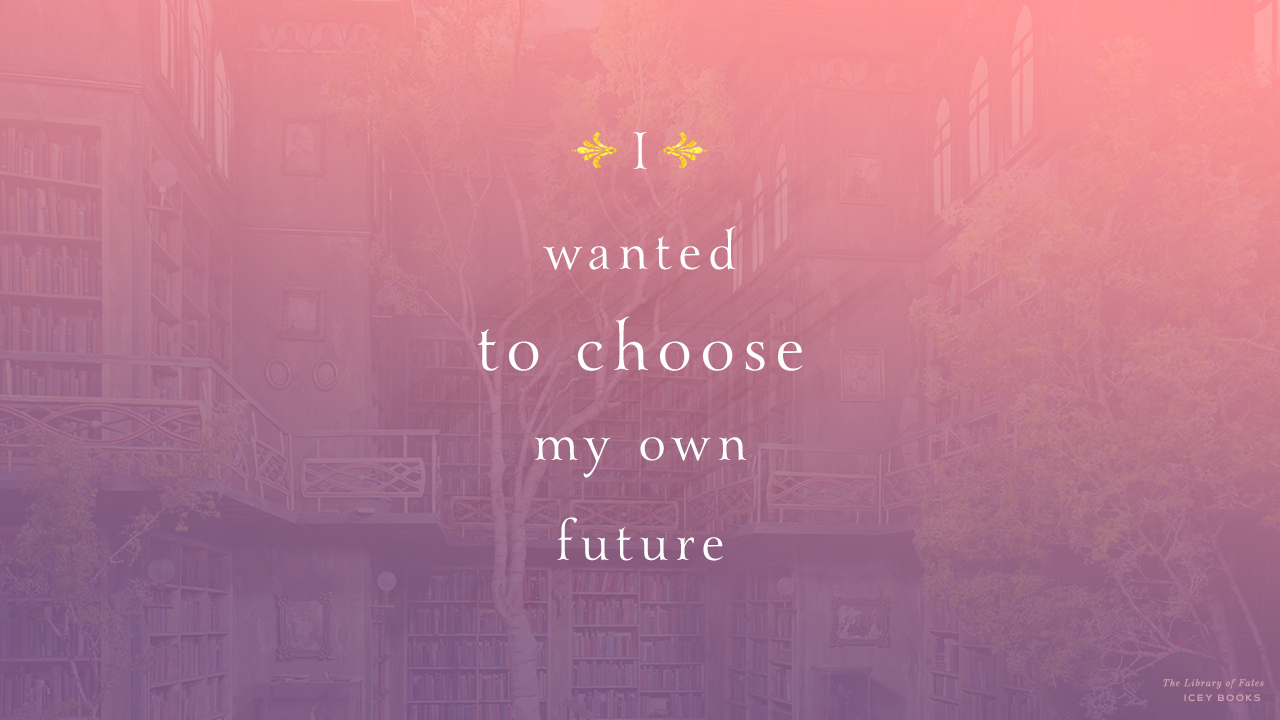 Download it:
Samsung Galaxy | iPhone 6/7 | iPhone 5/5S | iPad
1280×720 | 1440×900 | 1600×900 | 1920×1080 | 1920×1200 | 2560×1400
About the Book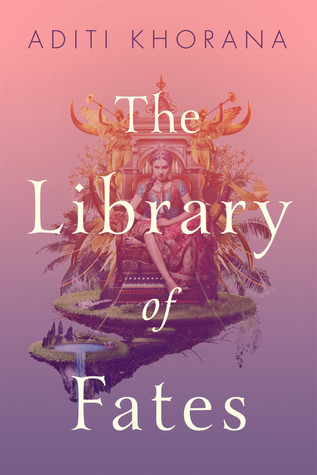 No one is entirely certain what brings the Emperor Sikander to Shalingar. Until now, the idyllic kingdom has been immune to his many violent conquests. To keep the visit friendly, Princess Amrita has offered herself as his bride, sacrificing everything–family, her childhood love, and her freedom–to save her people. But her offer isn't enough.

The unthinkable happens, and Amrita finds herself a fugitive, utterly alone but for an oracle named Thala, who was kept by Sikander as a slave and managed to escape amid the chaos of a palace under siege. With nothing and no one else to turn to, Amrita and Thala are forced to rely on each other. But while Amrita feels responsible for her kingdom and sets out to warn her people, the newly free Thala has no such ties. She encourages Amrita to go on a quest to find the fabled Library of All Things, where it is possible for each of them to reverse their fates. To go back to before Sikander took everything from them.

Stripped of all that she loves, caught between her rosy past and an unknown future, will Amrita be able to restore what was lost, or does another life—and another love—await?
Giveaway!
Enter for a chance to win one (1) of five (5) copies of The Library of Fates by Aditi Khorana (ARV: $18.99 each).
NO PURCHASE NECESSARY. Enter between 12:00 AM Eastern Time on July 10th, 2017 and 12:00 AM on July 31, 2017. Open to residents of the fifty United States and the District of Columbia who are 13 and older. Winners will be selected at random on or about August 5, 2017. Odds of winning depend on number of eligible entries received. Void where prohibited or restricted by law.