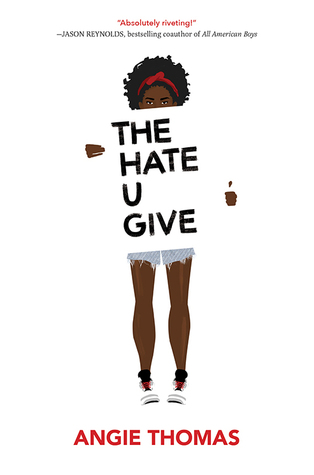 THE HATE U GIVE
Angie Thomas
444 pages
Publisher: HarperTeen
Release Date: February 28th, 2017
Source: Hardcover
Rating: LOVED
Sixteen-year-old Starr Carter moves between two worlds: the poor neighborhood where she lives and the fancy suburban prep school she attends. The uneasy balance between these worlds is shattered when Starr witnesses the fatal shooting of her childhood best friend Khalil at the hands of a police officer. Khalil was unarmed.

Soon afterward, his death is a national headline. Some are calling him a thug, maybe even a drug dealer and a gangbanger. Protesters are taking to the streets in Khalil's name. Some cops and the local drug lord try to intimidate Starr and her family. What everyone wants to know is: what really went down that night? And the only person alive who can answer that is Starr.

But what Starr does or does not say could upend her community. It could also endanger her life.
THE HATE U GIVE by Angie Thomas is an incredibly powerful debut that had me scowling, crying, and shaking my head at the injustice of it all.
It's a unique, gut-wrenching, and important novel that everyone HAS TO read (if you haven't already). The characters are all beautifully written with backstories that shine a special light on each and every one of them. The story is honest and sad and so so very real.
First things first! The thing I loved most about THUG is the beautiful relationship Starr has with her family. SHE ACTUALLY HAS A RELATIONSHIP WITH HER FAMILY THAT LASTS MORE THAN THREE PAGES. I loved how realistic it was and the jokes she shared with her brothers and the fierce love and respect she has for her parents. Another win because half the YA contemporaries feature children hating/being constantly annoyed with their parents. Family relationships that are realistic and lovely will always be a win for me in any book.
THE HATE U GIVE also focuses on Starr's social life — she's a girl from a poor black neighborhood attending a suburban prep school full of mostly white kids. I loved the message on how important it is to stick with your own culture and upbringings and that you don't have to be ashamed of it. Starr was a character I loved from the start. She's funny and honest and thoughtful and is basically everything I love in a person.
Each and every single one of the side characters were wonderfully fleshed out and had their own stories that beautifully supported Starr's story. They were just as important as Starr was but still didn't steal the spotlight from our main character and her journey.
Angie Thomas artfully takes on the scenarios happening in the real world and weaves it into her must-read debut. There's the Black Lives Matter movement, the awful police shootings, and the fight for justice for the fallen. It's sickening to know that black men are being shot for nothing but the tone of the skin by police who eventually get away with it. You shouldn't have to protest for justice because you're darker than others. It's wrong. It's disgusting. It's heartless.
And it's a topic Angie takes on amazingly.
THE HATE U GIVE is a debut that you have to read if you haven't already. It's important. It's incredible. It's powerful.
To sum THE HATE U GIVE in three GIFS: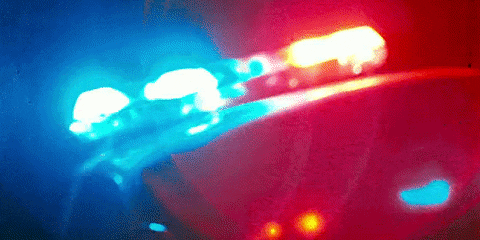 About the Author
Angie Thomas was born, raised, and still resides in Jackson, Mississippi as indicated by her accent. She is a former teen rapper whose greatest accomplishment was an article about her in Right-On Magazine with a picture included. She holds a BFA in Creative Writing from Belhaven University and an unofficial degree in Hip Hop.She is an inaugural winner of the Walter Dean Myers Grant 2015, awarded by We Need Diverse Books. Her debut novel, The Hate U Give, is a #1 New York Times Best Seller. Film rights have been optioned by Fox 2000 with George Tillman attached to direct and Hunger Games actress Amandla Stenberg attached to star.