WARCROSS
Marie Lu
416 pages
Publisher: Penguin Books
Release Date: September 12th, 2017
Source: ARC
Rating: LOVED
From #1 New York Times bestselling author Marie Lu—when a game called Warcross takes the world by storm, one girl hacks her way into its dangerous depths.

For the millions who log in every day, Warcross isn't just a game—it's a way of life. The obsession started ten years ago and its fan base now spans the globe, some eager to escape from reality and others hoping to make a profit. Struggling to make ends meet, teenage hacker Emika Chen works as a bounty hunter, tracking down players who bet on the game illegally. But the bounty hunting world is a competitive one, and survival has not been easy. Needing to make some quick cash, Emika takes a risk and hacks into the opening game of the international Warcross Championships—only to accidentally glitch herself into the action and become an overnight sensation.

Convinced she's going to be arrested, Emika is shocked when instead she gets a call from the game's creator, the elusive young billionaire Hideo Tanaka, with an irresistible offer. He needs a spy on the inside of this year's tournament in order to uncover a security problem . . . and he wants Emika for the job. With no time to lose, Emika's whisked off to Tokyo and thrust into a world of fame and fortune that she's only dreamed of. But soon her investigation uncovers a sinister plot, with major consequences for the entire Warcross empire.

In this sci-fi thriller, #1 New York Times bestselling author Marie Lu conjures an immersive, exhilarating world where choosing who to trust may be the biggest gamble of all.
WARCROSS is set in a futuristic world that I want to live in right now. Filled with wonder, romance, action—
Scratch that, this review is not going to be professional. BECAUSE I AM STILL REELING FROM MY FEELS AND I CAN'T FUNCTION PROPERLY ANYMORE. What else did I expect from a Marie Lu book?????? Unicorns and rainbows?????
*sobs* Okay, okay, maybe I did. Just this once.
Before I delve into the forbidden land of spoilers, it's time to change topics. *sobs*
WARCROSS hooked me in from the very first thrilling chapter to the last glorious page — it was everything I expected from a Lu book and then more. Marie Lu's simple writing had me enraptured throughout the entire book — it had me smiling at the subtle humor, crazy grinning when a certain character showed up, and dazed by the countless plot twists that I did not see coming at all.
Emika Chen is a teenage hacker I loved from page one. She's realistic, interesting, and fierce, everything I love in a main character. Her story was my story, her feelings were mine, and her thoughts were ones I continuously supported. I'm going to go ahead and say that I hardly like the main characters of SFF books because they almost always come out as pushy, annoying, or just plain weird, but Emika WAS INCREDIBLY AMAZING AND I LOVE HER SO MUCH.
Hideo Tanaka. jflkdssjfslkgdflkgjldfg. HIDEO TANAKA, YOU GUYS. HIDEO INCREDIBLE TANAKA. He's so pure underneath everything that I still can't handle his amazingness and I'm still coming to terms with the ending and, and, I can't say anymore because I'm two seconds away from screaming.
The side characters were all incredible, too. From Asher and Roshan to Hamilton and Kenn and EVERY SINGLE CHARACTER IN THIS PRECIOUS BOOK THAT HAS LEFT ME RUINED. I'm not lying when I say that one guy has a total of maybe five scenes but I ended up loving him like crazy.
WARCROSS is the first in a stunning duology by Marie Lu, destroyer of feels, and one that has to be read immediately. From the first stunning page to the last, WARCROSS is impossible to put down.
To sum WARCROSS in three GIFS: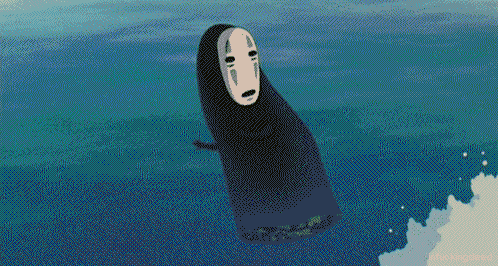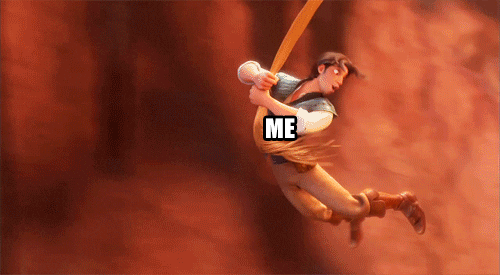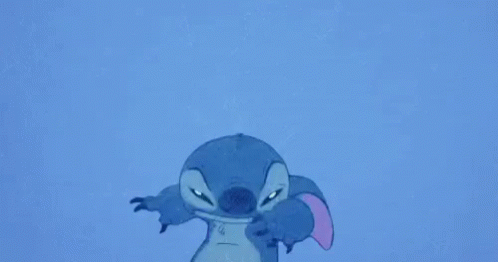 About the Author
Marie Lu is the #1 New York Times bestselling author of the Legend trilogy and The Young Elites trilogy. She graduated from the University of Southern California and jumped into the video game industry, working for Disney Interactive Studios as a Flash artist. Now a full-time writer, she spends her spare time reading, drawing, playing Assassin's Creed, and getting stuck in traffic. She lives in Los Angeles, California (see above: traffic), with one husband, one Chihuahua mix, and two Pembroke Welsh corgis.