Oddly enough, there's something empowering about a new desktop wallpaper. Especially for someone like me, sitting behind a computer screen pretty much all day long. Paired with quotes from my favorite books, games, and movies, etc? The wallpaper just made itself 100% better. Meet Quote Candy. Basically eye-candy, in the form of a quote and wallpaper.
Today's Quote Candy is for JANE, UNLIMITED by Kristin Cashore. I am a huuuuge fan of GRACELING, so I jumped at the chance to create this!
The Quote: "I'm finding that despite everything, I'm glad to live in this universe."
And now for the wallpaper. Feel free to download it, pin it, share it, and of course, use it!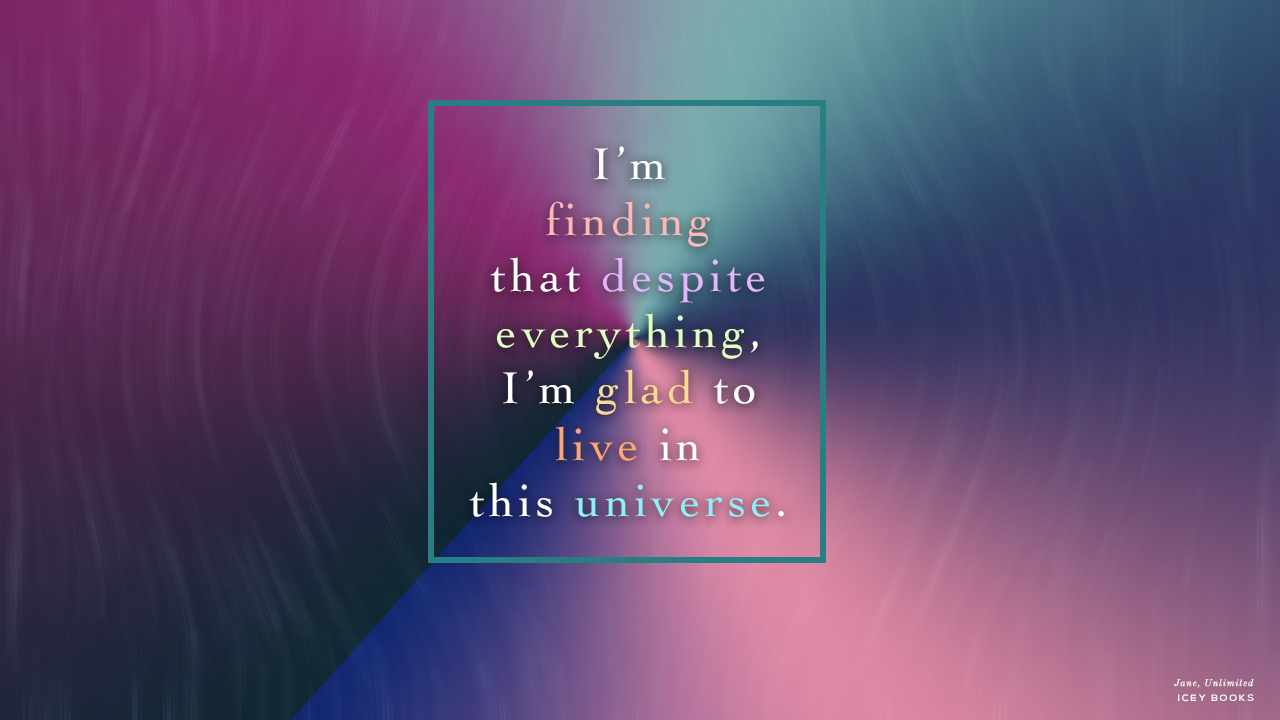 Download it:
Samsung Galaxy | iPhone 6/7 | iPhone 5/5S | iPad
1280×720 | 1440×900 | 1600×900 | 1920×1080 | 1920×1200 | 2560×1400
About the Book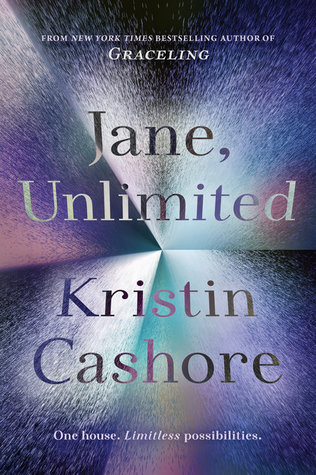 Jane has lived an ordinary life, raised by her aunt Magnolia—an adjunct professor and deep sea photographer. Jane counted on Magnolia to make the world feel expansive and to turn life into an adventure. But Aunt Magnolia was lost a few months ago in Antarctica on one of her expeditions.

Now, with no direction, a year out of high school, and obsessed with making umbrellas that look like her own dreams (but mostly just mourning her aunt), she is easily swept away by Kiran Thrash—a glamorous, capricious acquaintance who shows up and asks Jane to accompany her to a gala at her family's island mansion called Tu Reviens.

Jane remembers her aunt telling her: "If anyone ever invites to you to Tu Reviens, promise me that you'll go." With nothing but a trunkful of umbrella parts to her name, Jane ventures out to the Thrash estate. Then her story takes a turn, or rather, five turns. What Jane doesn't know is that Tu Reviens will offer her choices that can ultimately determine the course of her untethered life. But at Tu Reviens, every choice comes with a reward, or a price.