Oddly enough, there's something empowering about a new desktop wallpaper. Especially for someone like me, sitting behind a computer screen pretty much all day long. Paired with quotes from my favorite books, games, and movies, etc? The wallpaper just made itself 100% better. Meet Quote Candy. Basically eye-candy, in the form of a quote and wallpaper.
Today's Quote Candy is for the incredible Leigh Bardugo's new fantasy collection, THE LANGUAGE OF THORNS. Whether you're a fan of Leigh's work, or dark fairytales, this book is for you. It's exquisite, Leigh's writing is amazing, and the illustrations?? They are to die for. The best part? THE BOOK IS OUT TODAY!! Purchase it from your favorite retailer here.
And now, for the Quote Candy!
The Quote: "I find the one thing I cannot live with is death."
And now for the wallpaper. Feel free to download it, pin it, share it, and of course, use it!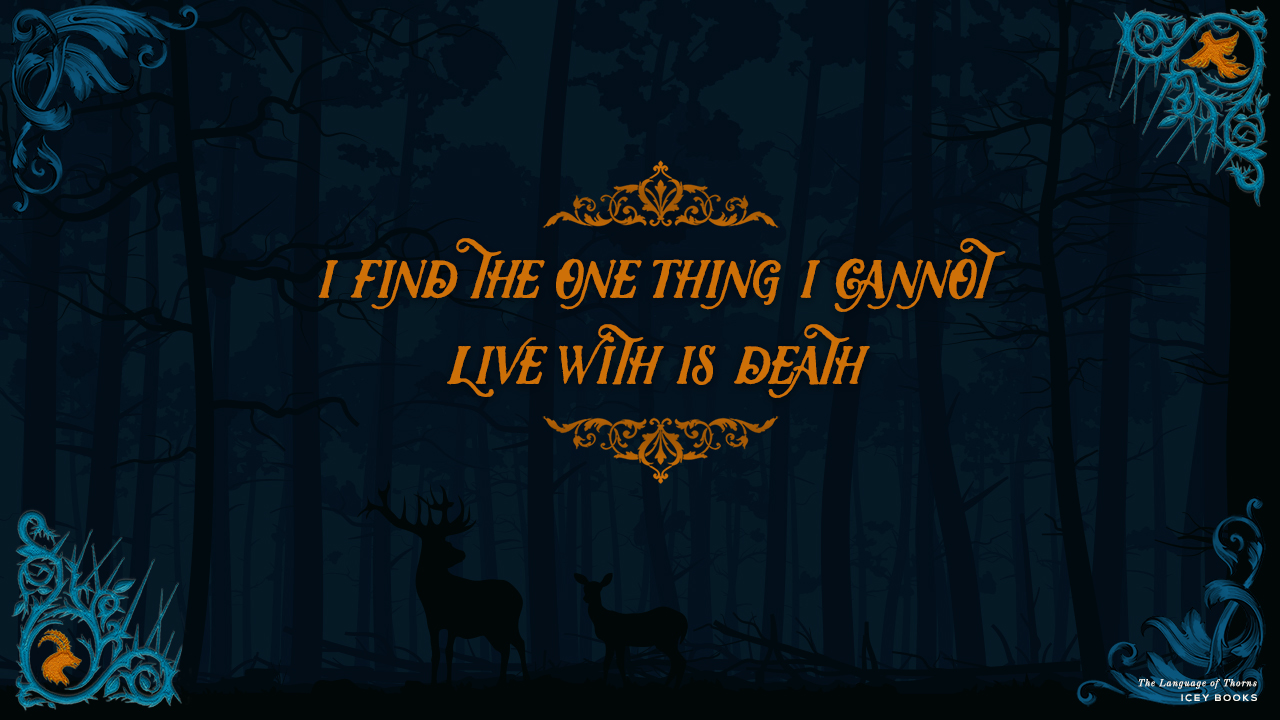 Download it:
Samsung Galaxy | iPhone 6/7 | iPhone 5/5S | iPad
1280×720 | 1440×900 | 1600×900 | 1920×1080 | 1920×1200 | 2560×1400
About the Book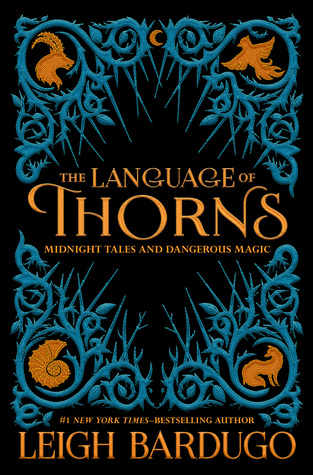 Love speaks in flowers. Truth requires thorns.

Travel to a world of dark bargains struck by moonlight, of haunted towns and hungry woods, of talking beasts and gingerbread golems, where a young mermaid's voice can summon deadly storms and where a river might do a lovestruck boy's bidding but only for a terrible price.

Inspired by myth, fairy tale, and folklore, #1 New York Times–bestselling author Leigh Bardugo has crafted a deliciously atmospheric collection of short stories filled with betrayals, revenge, sacrifice, and love.

Perfect for new readers and dedicated fans, these tales will transport you to lands both familiar and strange—to a fully realized world of dangerous magic that millions have visited through the novels of the Grishaverse.

This collection of six stories includes three brand-new tales, all of them lavishly illustrated with art that changes with each turn of the page, culminating in six stunning full-spread illustrations as rich in detail as the stories themselves.