WILD BEAUTY
Anna-Marie McLemore
320 pages
Publisher: Feiwel & Friends
Release Date: October 3rd, 2017
Source: ARC
Rating: LOVED
Love grows such strange things.

For nearly a century, the Nomeolvides women have tended the grounds of La Pradera, the lush estate gardens that enchant guests from around the world. They've also hidden a tragic legacy: if they fall in love too deeply, their lovers vanish. But then, after generations of vanishings, a strange boy appears in the gardens.

The boy is a mystery to Estrella, the Nomeolvides girl who finds him, and to her family, but he's even more a mystery to himself; he knows nothing more about who he is or where he came from than his first name. As Estrella tries to help Fel piece together his unknown past, La Pradera leads them to secrets as dangerous as they are magical in this stunning exploration of love, loss, and family.
WILD BEAUTY is utterly and completely, wildy beautiful. Full of magical characters, enchanting writing, and untold secrets, Anna-Marie McLemore's latest had me enraptured from start to finish.
In the span of two days, I devoured WILD BEAUTY and fell in love with the magical Nomeolvides women and the lush grounds of La Pradera. It was magical (I know, I keep using that word but it's the only word that fits) and incredible and lyrical and just all around amazing. And if there ever comes a day in which I re-read a book, WILD BEAUTY is definitely one I'll consider.
Words can't even come close to describing how much I love this beautiful book because if I were to go into full detail, THE ONLY WORD YOU WILL SEE WOULD BE "MAGICAL". In an otherworldly, fairytale-ish way with soft lights and dark hues. Because that's what WILD BEAUTY is from start to finish — wholly and completely magical.
I loved Estrella, our MC, from the beginning. She was fierce and loving, and best of all: she had faults she acknowledged. SHE IS EVERYTHING I ASPIRE TO BE AND MORE. I love, love, love her relationship with her family and how close they were to each other. It was beautiful and… magical. I just adore precious family friendships in YA.
FEL (a mysterious boy they find in the gardens). HE IS A PRECIOUS CINNAMON BUN THAT NEEDS ALL THE PROTECTION IN THE WORLD AND I LOVE HIM SO MUCH AND HIS STORY BREAKS MY HEART. I loved how respectful he was towards the Nomeolvides women and his mysterious past was another delicious layer. Not to mention that he had an endearing sort of innocence that made me love him even more.
The history of La Pradera, the land before the gardens, the Nomeolvides women, their disappearing lovers, and the Briar family were all captivating. I love how well Anna-Marie McLemore weaves the backstory in perfectly with the current plot— it was, as I have repeated a thousand times, magical.
Also the cover is incredibly beautiful. I have no idea what Anna-Marie McLemore sacrifices but her covers just keep on getting better and better.
If you haven't read a McLemore book before, you are seriously missing out.
.
.
.
WHAT ARE YOU WAITING FOR?????? GO GET THIS GEM.
To sum WILD BEAUTY in three GIFS: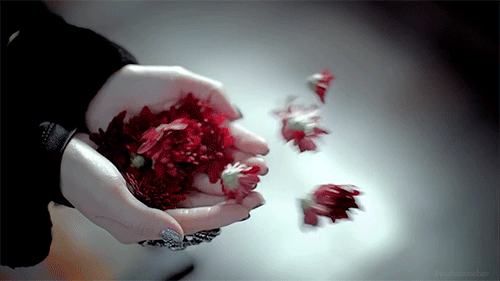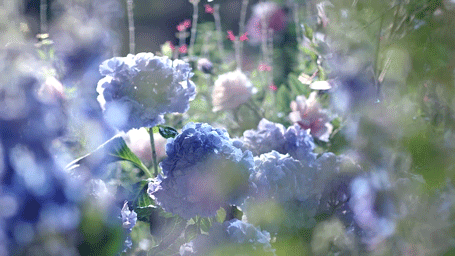 About the Author
Anna-Marie McLemore was born in the foothills of the San Gabriel Mountains, raised in the same town as the world's largest wisteria vine, and taught by her family to hear la llorona in the Santa Ana winds. Her debut novel THE WEIGHT OF FEATHERS was a Junior Library Guild Selection, a YALSA Best Fiction for Young Adults book, and a finalist for the William C. Morris Debut Award. Her second novel, WHEN THE MOON WAS OURS, was longlisted for the National Book Award in Young People's Literature, and was a 2017 Stonewall Honor Book. Her third novel, WILD BEAUTY (Feiwel & Friends/Macmillan) will be released on October 3, 2017.