Welcome to the RENEGADES blog tour! Today, I, Asma, your fellow Anarchist, will be sharing a review for Marissa Meyer's newest book. Which is, in a word, AMAZING. No one's surprised though, right?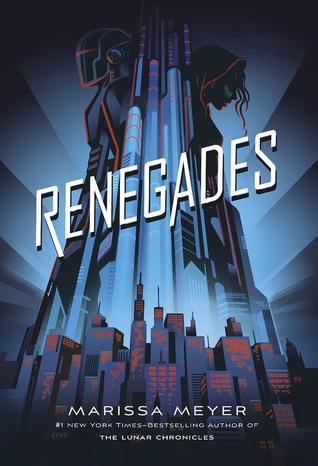 RENEGADES
Marissa Meyer
576 pages
Publisher: Feiwel & Friends
Release Date: November 7th, 2017
Source: ARC
Rating: LIKED
Secret Identities.
Extraordinary Powers.
She wants vengeance. He wants justice.

The Renegades are a syndicate of prodigies—humans with extraordinary abilities—who emerged from the ruins of a crumbled society and established peace and order where chaos reigned. As champions of justice, they remain a symbol of hope and courage to everyone…except the villains they once overthrew.

Nova has a reason to hate the Renegades, and she is on a mission for vengeance. As she gets closer to her target, she meets Adrian, a Renegade boy who believes in justice—and in Nova. But Nova's allegiance is to a villain who has the power to end them both.
WOW. It's been forever since I've actually read, finished, and loved a book. Marissa Meyer's latest is an action-packed novel I fell in love with from the very first intriguing page.
RENEGADES is set in a futuristic world where civilization has been destroyed and prodigies — beings with superhero powers — now rule the world, divided into two groups: the flourishing and peaceful Renegades who have brought peace and order to a once disorderly world and of course, the Anarchists. Villainous and chased into the shadows by none other than the Renegades, the Anarchists seek to bring down the Renegades and regain the power they once had.
It's pretty serious stuff.
There are so many super powers in this book AND I LOVE THEM ALL. It's incredibly cool how different their powers are and how some of them even seem useless until our characters make use of them. I just really liked seeing new powers that aren't in any other book or movie.
I loved all our characters — from villainous Nova and her wicked Anarchists to noble Adrian and the valiant Renegades. The story is told from both Nova's and Adrian's points-of-view, and I loved every single word of it. They both have thrilling alter-egos that constantly kept me on the edge of my seat. Nova is a character I fell in love with from the beginning, the girl's a genius. It was really interesting watching as she put random parts together to create weapons and other things. She kinda reminded me of Cinder, in a way.
THE BANTER IN THIS BOOK HAD ME CONSTANTLY SWOONING. THEY WERE SO ADORABLE TOGETHER. Secret identities make for a pretty intense romance.
And. That. Ending. I DID NOT SEE IT COMING. I love how unexpected it was and it just left me with a gazillion more questions and I really, really need book two. I CANNOT WAIT A WHOLE YEAR TO FIGURE OUT WHAT HAPPENS TO MY PRECIOUS CHARACTERS.
Superheroes. Vengeance. Hidden agendas. RENEGADES is a suspenseful new force from Marissa Meyer that you seriously don't want to miss out on.
To sum RENEGADES in three GIFS: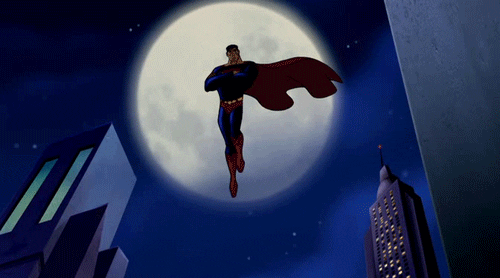 About the Author
Marissa Meyer is the USA Today–and #1 New York Times–bestselling author of Heartless and The Lunar Chronicles: Cinder, Scarlet, Cress, Winter, and Fairest, a Lunar Chronicles Tale. She lives in Tacoma, Washington with her husband.