ROSEMARKED
Livia Blackburne
400 pages
Publisher: Disney Hyperion
Release Date: November 7th, 2017
Source: ARC
Rating: REALLY LIKED
A healer who cannot be healed . . .

When Zivah falls prey to the deadly rose plague, she knows it's only a matter of time before she fully succumbs. Now she's destined to live her last days in isolation, cut off from her people and unable to practice her art—until a threat to her village creates a need that only she can fill.

A soldier shattered by war . . .

Broken by torture at the hands of the Amparan Empire, Dineas thirsts for revenge against his captors. Now escaped and reunited with his tribe, he'll do anything to free them from Amparan rule—even if it means undertaking a plan that risks not only his life but his very self.

Thrust together on a high-stakes mission to spy on the capital, the two couldn't be more different: Zivah, deeply committed to her vow of healing, and Dineas, yearning for vengeance. But as they grow closer, they must find common ground to protect those they love. And amidst the constant fear of discovery, the two grapple with a mutual attraction that could break both of their carefully guarded hearts.

This smart, sweeping fantasy with a political edge and a slow-burning romance will capture fans of The Lumatere Chronicles and An Ember in the Ashes.
That. Was. Amazing.
The first few chapters had me doubting ROSEMARKED and whether or not I should continue, but by the time I turned the last page I was wholly in love. The final chapters had me flipping the pages faster than I could read them and the suspense was palpable.
GUYS. I LOVE BOOKS THAT LEAVE YOU WORRYING FOR CHARACTERS AND HAVE UNEXPECTED TWISTS. And while I initially thought that ROSEMARKED was a standalone, I'm glad there's more. Because it was incredible.
Zivah was an incredible character from the start and I loved how smart she was with her herbs and potions. It's rare reading characters who have other methods of destroying bad guys other than stabbing them repeatedly. Dineas, on the other hand, wasn't exactly my favorite character. He was… interesting. But I spent more time getting annoyed at him than anything else. Although I really did like his 'other half'. (THERE'S SOMETHING INCREDIBLY APPEALING ABOUT COMPLETELY INNOCENT CHARACTERS. They're just so rare!).
ROSEMARKED had an amaaaazing plot that I loved so much. The beginning was kind of slow and it took some time to pick up, but when things started getting tense, the entire book took a turn for the better. (Seriously though, if the beginning is boring you, don't give up. I promise, it gets way better).
The world of ROSEMARKED is vast and complex, sending our two main characters all over the place. The deadly rose plague was interesting and it was fun reading about it while our healer protagonist studied it. It also made for a different plot since Zivah herself was inflicted with the disease and has to live with it.
The ending was by far the greatest part of the book and was what finally made me fall in love with it. While the ending isn't exactly the happiest, it's not a cliffhanger and that's good enough for me.
I am super duper excited for the sequel AND I CAN'T WAIT TO SUFFER SOME MORE. I can probably gush about this all day, but I'll stop now. Suspense, intrigue, and deadly missions, ROSEMARKED is an incredible novel that will definitely keep you hooked.
To sum ROSEMARKED in three GIFS: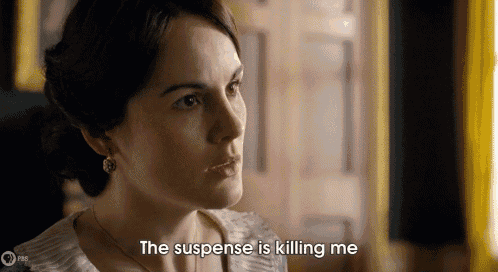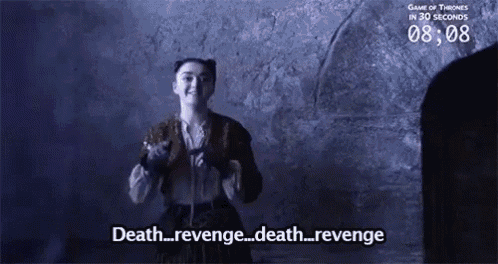 About the Author
New York Times bestselling author Livia Blackburne wrote her first novel while she was a PhD student at the Massachusetts Institute of Technology, where she conducted research on the neuroscience of reading acquisition in children. Upon graduation, she switched to writing full time, which also involves getting into people's heads but without the help of a three tesla MRI scanner.