BATMAN: NIGHTWALKER
Marie Lu
272 pages
Publisher: Random House Books
Release Date: January 2nd, 2018
Source: Hardcover
Rating: LIKED
Before he was Batman, he was Bruce Wayne. A reckless boy willing to break the rules for a girl who may be his worst enemy.

The Nightwalkers are terrorizing Gotham City, and Bruce Wayne is next on their list.

One by one, the city's elites are being executed as their mansions' security systems turn against them, trapping them like prey. Meanwhile, Bruce is turning eighteen and about to inherit his family's fortune, not to mention the keys to Wayne Enterprises and all the tech gadgetry his heart could ever desire. But after a run-in with the police, he's forced to do community service at Arkham Asylum, the infamous prison that holds the city's most brutal criminals.

Madeleine Wallace is a brilliant killer . . . and Bruce's only hope.

In Arkham, Bruce meets Madeleine, a brilliant girl with ties to the Nightwalkers. What is she hiding? And why will she speak only to Bruce? Madeleine is the mystery Bruce must unravel. But is he getting her to divulge her secrets, or is he feeding her the information she needs to bring Gotham City to its knees? Bruce will walk the dark line between trust and betrayal as the Nightwalkers circle closer.
Marie Lu has done it again, weaving a spell-binding story that had me biting my nails and making my heart jump with every other page. There were so many twists I didn't see coming and I love how unexpected so many scenes were.
Batman is and always has been my favorite DC superhero (everyone else is meh and Marvel superheroes are waaaaaaay better. I WILL DIE ON THIS HILL). So when I saw that Marie Lu, one of my many favorite authors, was writing Bruce Wayne's story, I was crazy excited.
But I'm being honest when I say that teenage Bruce Wayne was nothing like I expected him to be. I completely thought he would be a dark, brooding character isolated from the world who moped around the place dressed in a dark suit. But teenage Bruce Wayne, while slightly reserved, was a pretty naive and innocent boy who looked at everything in a rather positive light. But he did stick with the dark clothing.
Not that I'm complaining about his current innocence, because he was still a character I loved. But it was Madeleine Wallace that kept me intrigued as I rapidly flipped through the pages, anticipating this secretive girl's next move.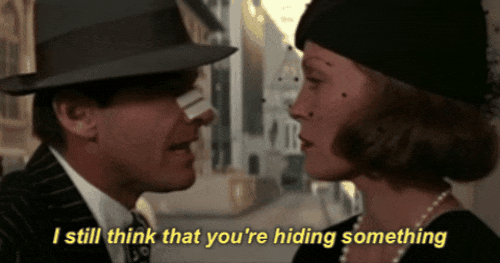 Seriously though, I loved her so much and so will y'all because she is INCREDIBLE. AND THAT IS ALL I WILL SAY BECAUSE A WORD MORE FROM ME WOULD BE A SPOILER.
BATMAN: NIGHTWALKER is a delicious and suspenseful superhero book that doesn't fail to deliver. Check out the giveaway below to win this incredible book featuring your favorite broody superhero!
About the Author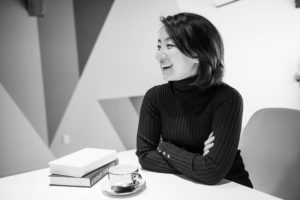 Marie Lu is the #1 New York Times bestselling author of the Legend trilogy and The Young Elites trilogy. She graduated from the University of Southern California and jumped into the video game industry, working for Disney Interactive Studios as a Flash artist. Now a full-time writer, she spends her spare time reading, drawing, playing Assassin's Creed, and getting stuck in traffic. She lives in Los Angeles, California (see above: traffic), with one husband, one Chihuahua mix, and two Pembroke Welsh corgis.
The Giveaway
Three (3) lucky US winners will receive a finished copy of BATMAN: NIGHTWALKER.
Enter using the Rafflecopter below. Good luck!